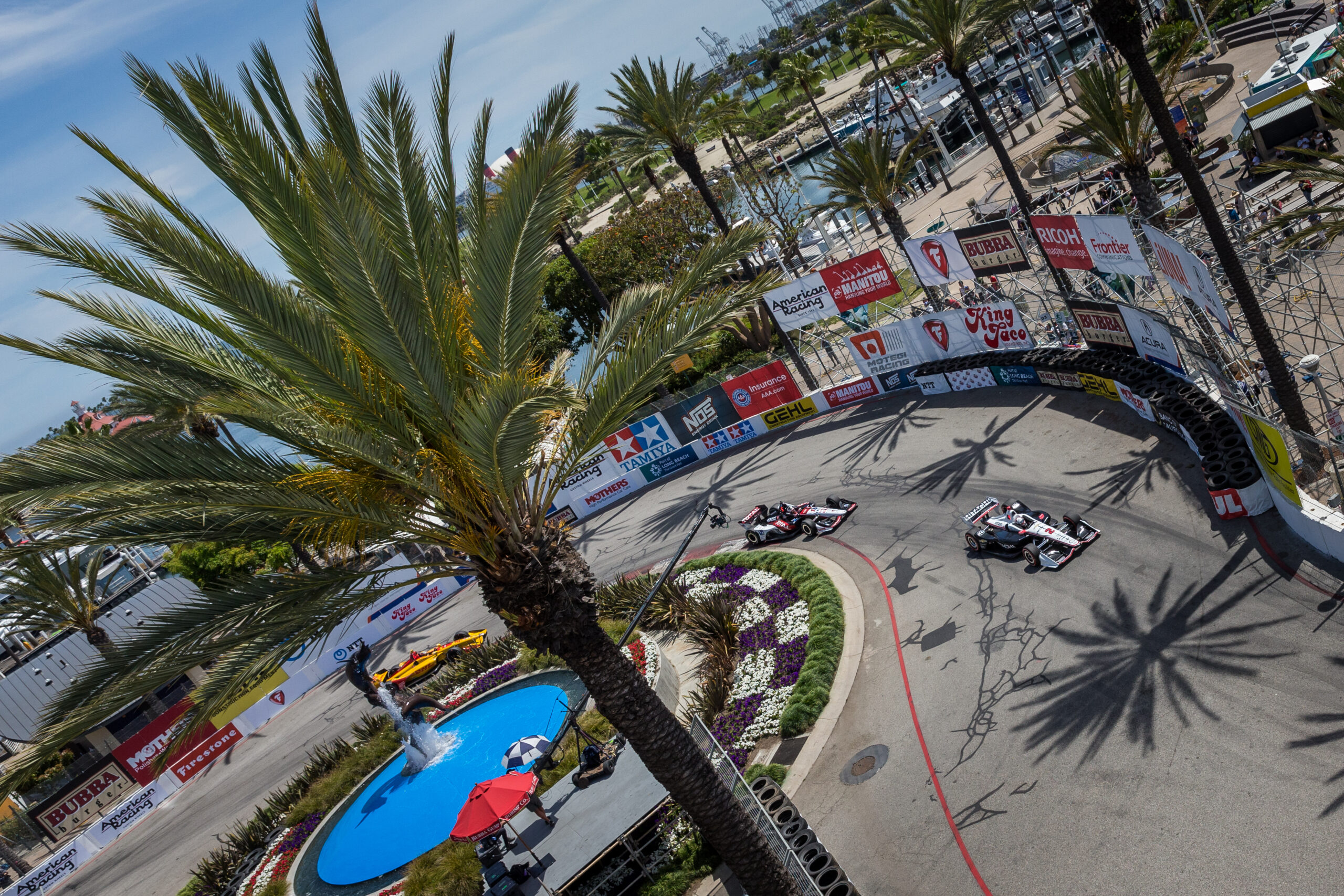 The Long Beach City Council has approved a five-year extension to keep the historic Grand Prix of Long Beach in the California city through 2028.
The Long Beach Press-Telegram reports the extended contract will trim set-up and tear-down time by four days for the 2023 races and beyond and if the Grand Prix creates logistical challenges ahead of the 2028 Olympic Games in Los Angeles, the city and association will "cooperate in good faith" to change the race schedule to accommodate the Games.
"The Grand Prix extension that has been approved by the City Council is the result of extensive discussions with City leadership that we believe has resulted in benefits to all parties concerned," said Grand Prix Association of Long Beach President and Chief Executive Officer Jim Michaelian. "The Grand Prix has always been a very strong community event and this agreement just amplifies the unique relationship with the city of Long Beach going forward. Our thanks to all those who assisted in getting this done."
Founded in 1975, the Long Beach Grand Prix has been part of Formula 1, the CART IndyCar Series, Champ Car and the current NTT IndyCar Series. The race was cancelled in 2020 because of COVID-19 and then in 2021 moved from its traditional April date to the end of September. It will return to its traditional date in 2022.