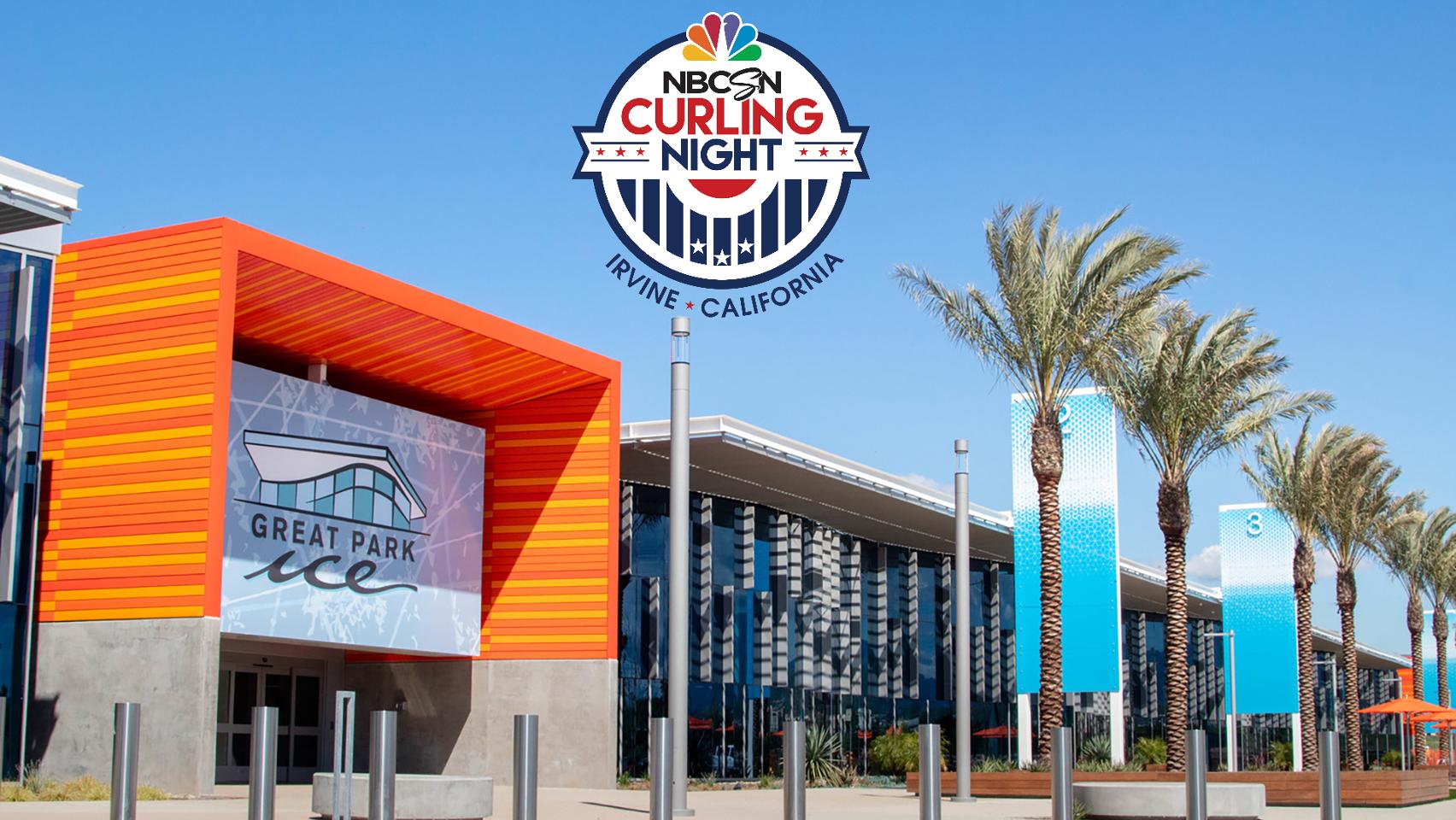 Irvine, California, will host its first major international curling competition as NBCSN's Curling Night in America will be held at the Great Park Ice & Five Point Arena on August 24—27.
The event is a result of a partnership between USA Curling, NBC Sports Network, the World Curling Federation and the United States Olympic and Paralympic Committee.
"We look forward to hosting some of the top curling countries in the world as they compete in an event that has proven to boost engagement and promote grassroots growth within our sport," said USA Curling Chief Executive Officer Jeff Plush. "The exposure and accessibility of curling will always be a top priority of the organization, and consequently, we're thrilled to deliver the sport into homes across the country through the NBC Sports Network."
The format welcomes one men's, women's, and mixed doubles team from competing nations to play in a round-robin tournament, utilizing a points system to crown an overall champion.
"Orange County Sports Commission is proud to bring the first major international sporting event to the destination since the onset of the pandemic," said Tim Ryan, Orange County Sports Commission chairman. "Fans, athletes and locals alike will be able to see how diverse and accommodating Great Park Ice, the four-rink 280,000-square-foot Anaheim Ducks practice venue and public facility, is for all ice sports, including curling, a sport not typically associated with Southern California."
With the participation of the top curlers in the country, the event will continue to build momentum around curling in the region that has led to the recent establishment of the Southern California Curling Center.
"Curling has been around Southern California since the 60s, but between these big USA Curling events and the opening of the Southern California Curling Center, the sport is poised to really take off here this year," said Matt Gamboa, co-founder of Southern California Curling Center. "Bringing such high-profile events just as we're opening will help jumpstart the facility and continue to spread the grassroots of curling in Southern California."
"The Orange County Curling Club is thrilled to be part of the committee bringing America's favorite curling competition to Great Park Ice, "said Mike Cassidy, president of the Orange County Curling Club. "This is the biggest curling broadcast event to ever come to Southern California and we are excited for the local exposure this will bring to our sport."