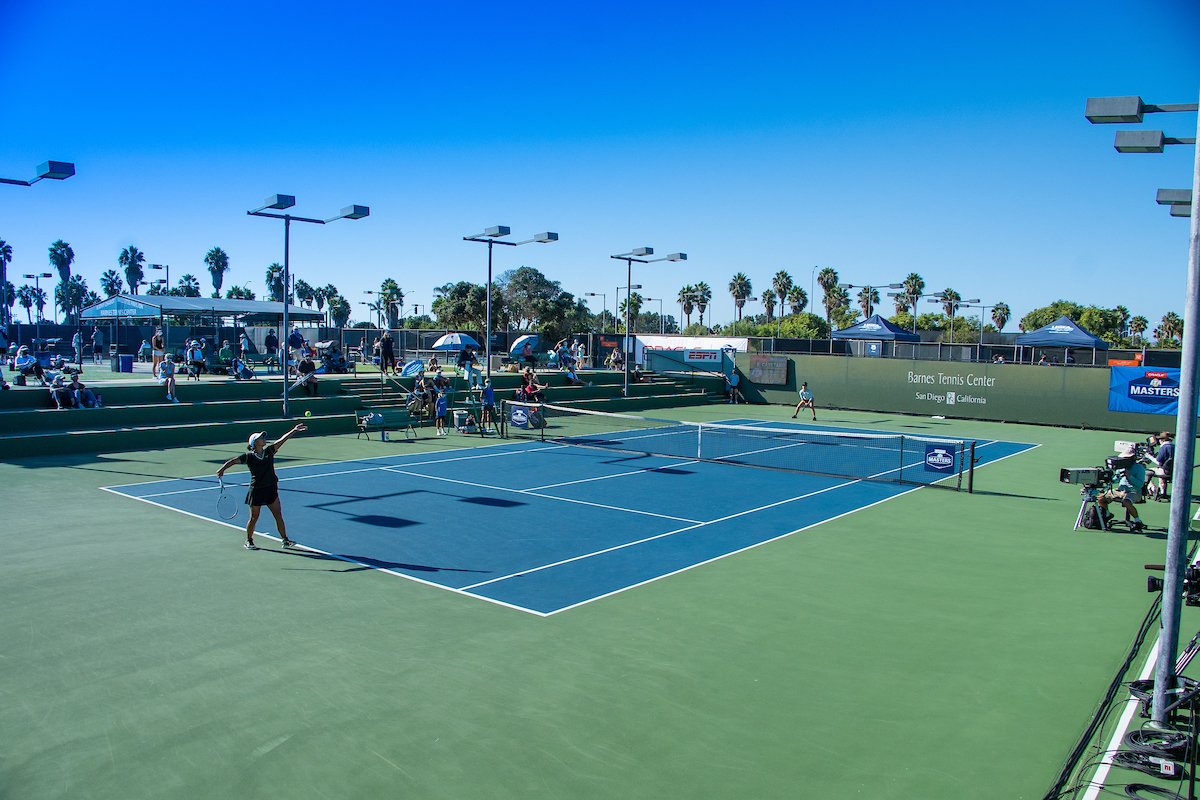 San Diego will host an ATP 250 level event in October as part of a revamped end of season schedule for the men's tennis tour, which will not be holding its traditional Asian swing in the fall after the U.S. Open.
The ATP 250 event in San Diego will be held the week before the ATP and WTA Tours go to Indian Wells, California, for the rescheduled BNP Paribas Open that starts October 10. Events scheduled in October for Shanghai, Beijing and Tokyo have been cancelled due to COVID-19.
The revised schedule will add an ATP 250 event in Kazakhstan the week before heading to San Diego. The events in San Diego and Indian Wells will be the final U.S. stops on the ATP Tour this season, which ends in mid-November in Turin, Italy.
"We've maintained a flexible approach to the calendar this year due to the constantly evolving nature of the pandemic," ATP Chairman Andrea Gaudenzi said. "It's extremely unfortunate to announce the cancellation of our Asia swing this season and we look forward to returning in 2022. I would like to thank all tournament operators for taking on the challenge of staging in this environment, including the new single-year event operators that have stepped up. Players also deserve huge credit for putting on a world-class spectacle for fans week-in and week-out, as we build toward a thrilling finish to the season in Turin."
The Barnes Tennis Center, build in 1995, is owned and operated by Youth Tennis San Diego. It has 23 lighted hard courts within the complex and is currently hosting the USTA Billie Jean King Girls' 16s and 18s National Championships through August 18.
It is the second event that the Barnes Tennis Center has landed in the past month; it will host the 2021 Intercollegiate Tennis Association National Fall Championships during the first weekend of November.