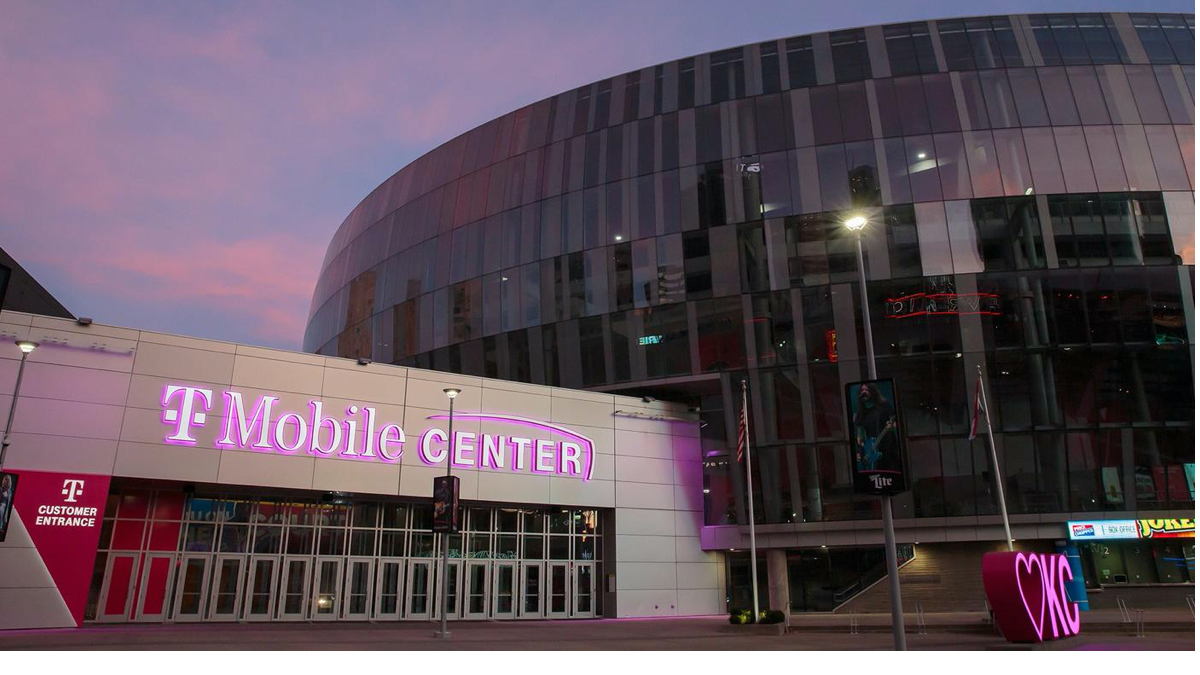 The Kansas City Sports Commission and Foundation has announced a men's basketball game between Kansas and Wichita State for December 30 at the T-Mobile Center in Kansas City.
"Creating unique sporting experiences for the Kansas City region is an integral part of our mission," Kansas City Sports Commission President and Chief Executive Officer Kathy Nelson said in a press release. "Bringing these two teams together at the world-class T-Mobile Center creates a compelling basketball event not just for KU and WSU fans, but fans of the sport itself."
Kansas leads the all-time series with Wichita State 12–3 and have won five of the past six meetings. This will be the first regular-season matchup between the two schools since January 6, 1993, a 103-54 Kansas win in Allen Fieldhouse. The next matchup was the most recent meeting, a 78-65 Wichita State win in Omaha, Nebraska, in the second round of the 2015 NCAA Tournament.
"We always enjoy playing in Kansas City at the T-Mobile Center and look forward to facing Wichita State," said Kansas coach Bill Self. "Paul Mills did a great job rebuilding Oral Roberts and is no stranger to our program from his time as an assistant at Baylor. This will be a great opportunity for fans in the Kansas City area to watch our team over the holidays and it will be a great game for us preparing for Big 12 play."
The Shockers are also scheduled to play Kansas State in Kansas City on December 21, 2023. This will mark the first time since the 1992–1993 season that the Shockers will meet KU and K-State in the same season.
"We are appreciative and thankful to both the University of Kansas and the Kansas City Sports Commission and Foundation for the opportunity to participate in this special event for both our men's basketball program and Shocker Nation," said Wichita State Director of Athletics Kevin Saal. "We've collaborated on this event these past many months and wish to express our gratitude to Travis Goff, Sean Lester and Bill Self with the University of Kansas and Kathy Nelson with the Kansas City Sports Commission & Foundation. It has been over three decades since our institutions have met in the regular season and we look forward to a renewed relationship between our storied and tradition-rich programs."