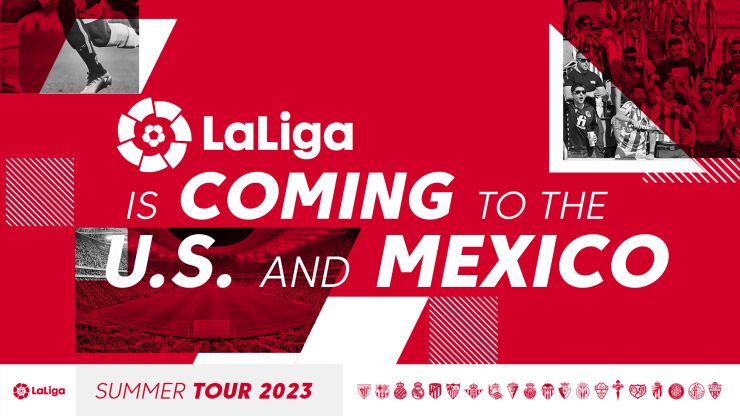 Spain's top soccer league, La Liga, will launch a Summer Tour with matches in the United States and Mexico as part of an international development strategy aimed at bringing La Liga to fans around the world.
LaLiga Summer Tour will make its first stop in 2023 with the participation of four clubs. Relevent Sports Group will manage all aspects of promotion, marketing, operations and logistics.
"The launch of the La Liga Summer Tour represents La Liga's desire to create a platform that allows us to take its teams to different parts of the world, through friendly matches, and in turn gives all of our clubs the opportunity to collectively develop business opportunities in specific priority markets," said Oscar Mayo, executive general director of LaLiga.
The tour will take place during the first week of August, and the teams and cities where the friendly matches will be played will be announced in the coming days. The tour is supported by ESPN with each match on the network's various platforms. The tour continues a strategy that La Liga North America has been undertaking since 2018.
"The United States and Mexico represent an important opportunity for La Liga and its clubs in brand and business development, especially in the run-up to the FIFA World Cup in 2026. The creation of the "LaLiga Summer Tour" platform and the commitment to be present in this region consistently over the next three years will go a long way to grow the competition and reach out to local fans and bring all the excitement and passion that LaLiga has," said Boris Gartner, chief executive officer of La Liga North America.