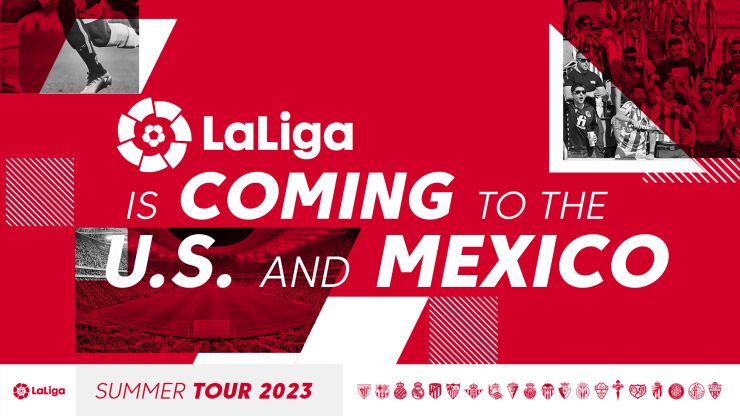 Spain's top soccer league, La Liga, has announced that Atletico Madrid, Real Betis, Real Sociedad and Sevilla will be the four teams playaing in a Summer Tour with matches in the United States and Mexico as part of an international development strategy aimed at bringing La Liga to fans around the world.
The tour starts in Mexico on August 2 in Guadalajara with Real Betis and Sevilla, who are based in the same city and rivals, facing off while on the same day in Monterrey, Atletico Madrid and Real Sociedad will face off. The second doubleheader will be August 5 at Oracle Park in San Francisco with games between Atletico Madrid vs. Sevilla and Real Sociedad vs. Real Betis.
Relevent Sports Group will manage all aspects of promotion, marketing, operations and logistics. The tour will take place during the first week of August, and the tour is supported by ESPN with each match on the network's various platforms. The tour continues a strategy that La Liga North America has been undertaking since 2018.
"North America is a key market," La Liga North America president Boris Gartner told ESPN. "The Premier League has been a lot more intentional in their international expansion over the past decade. But if you really look at the demographic in general, this country is probably getting more diverse and multicultural by the day. … we feel that we have a lot to do, but that this territory specifically, and North America in general, is a huge growth market where we have really great cultural connection, language connection with, with the growing demographic in the country."