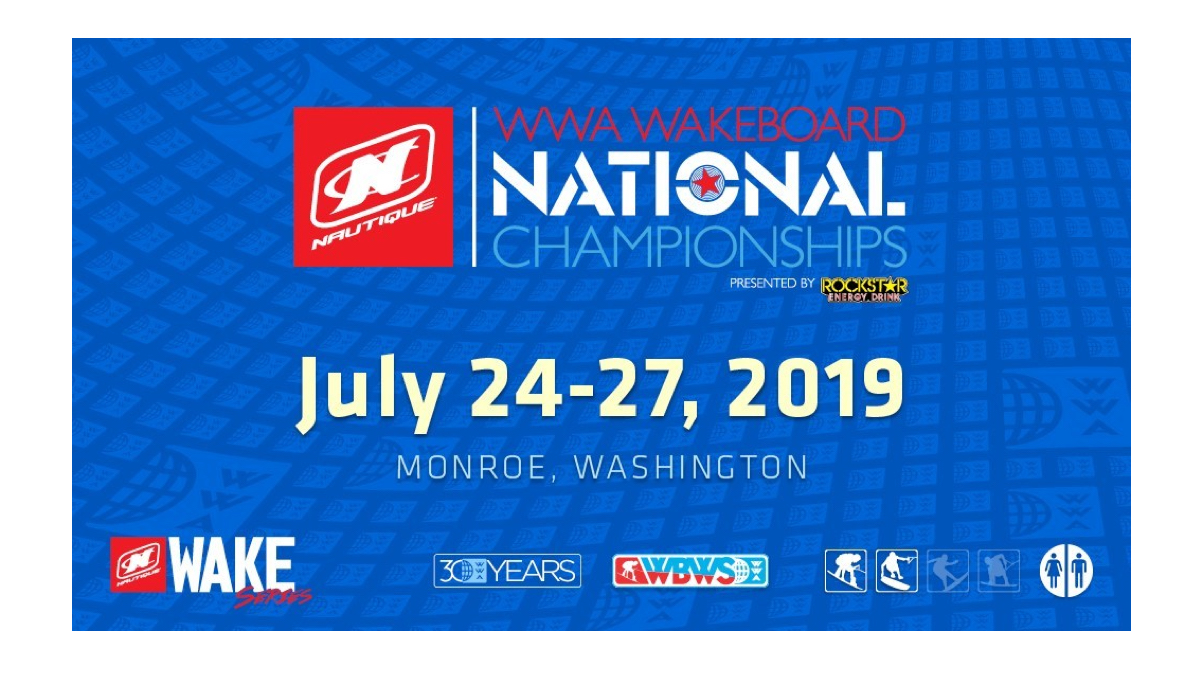 The World Wake Association has selected Lake Tye Park in Monroe, Washington, to host the 2019 Nautique WWA Wakeboard National Championships presented by Rockstar Energy. The event serves as the fourth stop of the WWA Wakeboard World Series and the third stop of the Nautique Wake Series.
"Each year the Nautique WWA Wakeboard National Championships presented by Rockstar Energy brings everyone together from the smallest groms competing at their first Nationals to the leaders of our sport in the pro divisions," said WWA Executive Director Corrie Wilson. "Celebrating the WWA's 30th year anniversary, this year has something special about it as we pay tribute to where we've come from and continue to push the sport for years to come. We're excited to bring this event back to the northwest and look forward to another year of family-friendly competition."
Riders in all amateur divisions qualify to compete at the national championships at their respective regional championships held throughout season. All riders, regardless of placement in their division, have the opportunity to represent the United States at the 2019 Nautique WWA Wakeboard and Wake Park World Championships in Playa del Carmen, Mexico, October 17–20.
"The best wakeboarders from all over the country come to the Nautique WWA Wakeboard Nationals to put it all on the line for National titles," said Nautique President Greg Meloon. "We love to watch the progression of wakeboarding that happens behind the Super Air Nautique G23 each year. The perfect wakes give riders of all ages and abilities the chance to ride their best and compete for bragging rights for the next 365 days."
The 2019 National Championships will take place July 24–27. The event is free to the public.