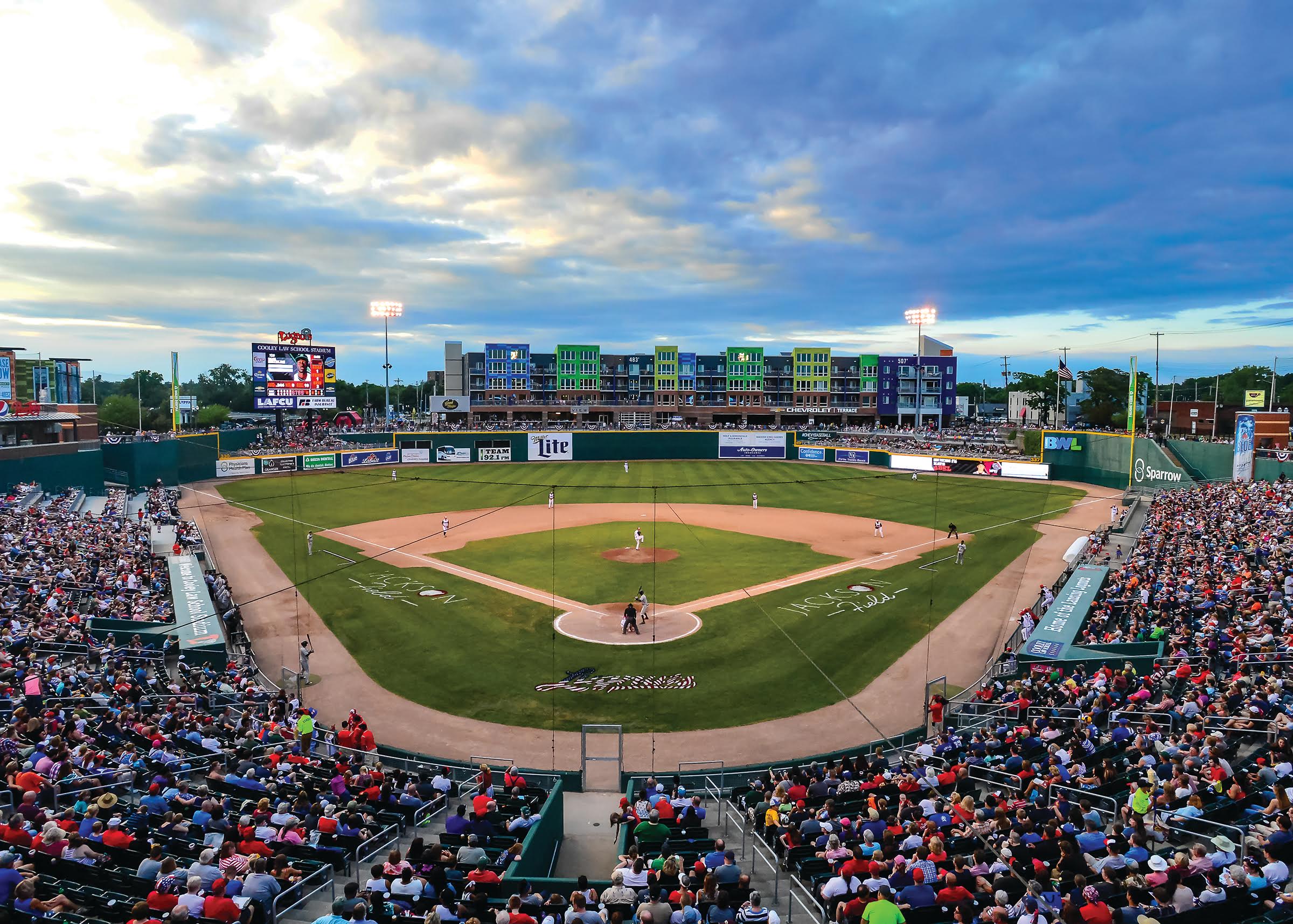 The Midwest League's Lansing Lugnuts have signed a seven-year stadium naming rights deal with Jackson National Life Insurance, making the team's home field in Michigan known as Jackson Field through 2027.
The announcement covers the entire stadium and playing field. The Lugnuts ballpark opened in 1996 and had been Cooley Law School Stadium since 2010.
The Lugnuts are the Toronto Blue Jays' Single-A affiliate and were the first Single-A team to break 500,000 in attendance in its inaugural season and the first Minor League Baseball team to draw 500,000-plus in each of its first two seasons.
"This is an immensely important day for us," said Lansing Lugnuts owner Tom Dickson. "We've had a strong relationship with Jackson for the last 10 years and we're excited to take this next step forward."
Despite the cancellation of the 2020 season, the stadium has stayed busy with The Lemonade League, a wood-bat league filled with college baseball players representing 22 colleges. There were 20 games played through August 22, each one a sellout. The venus is also scheduled to host Movie Nights, Dinner on the Diamond and a special Trick-or-Treat Movie Night on October 17.
"The Mid-Michigan community has been Jackson's home since we were founded almost 60 years ago," said Jackson Chief Executive Officer Michael Falcon. "When the opportunity arose to increase our support for Lansing's downtown stadium, Jackson saw the investment as a way to partner with the city and the Lugnuts to ensure our community has affordable, family-friendly entertainment and a place to gather for many years to come."