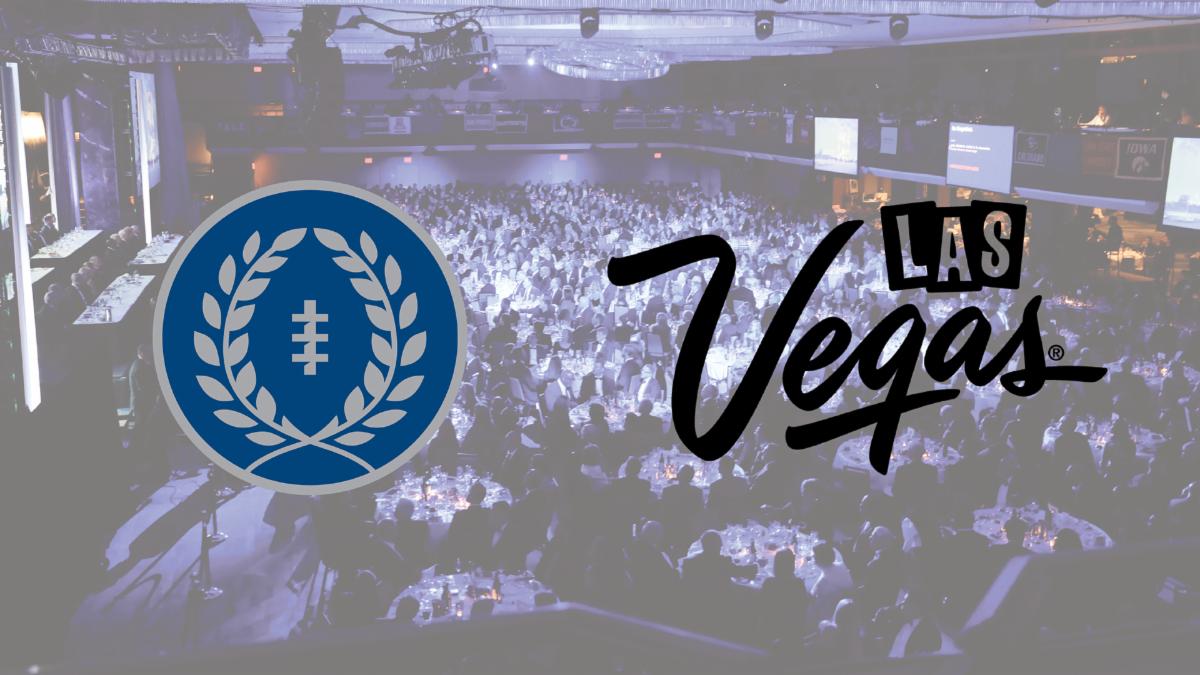 The Las Vegas Convention and Visitors Authority will serve as the presenting sponsor of the 2021 National Football Foundation Annual Awards Dinner on December 7 at the Aria Resort & Casino in Nevada, where the 63rd annual dinner will feature the induction of the 2020 and 2021 College Football Hall of Fame Classes.
In May, the NFF announced the move of its annual black-tie affair to Las Vegas following its cancellation in 2020 due to the pandemic. The December 2021 event, along with Hall of Fame inductions, will also feature the presentation of the 2021 NFF National Scholar-Athlete Awards and the bestowing of the 32nd William V. Campbell Trophy to college football's top scholar-athlete.
"We are excited about the return of the NFF Annual Awards Dinner this December, and we're looking forward to hosting the college football community in Las Vegas," said National Football Foundation Chairman Archie Manning. "As the NFF and the city of Las Vegas look to return to normal, we salute the LVCVA for recognizing the importance of this event and stepping up as the presenting sponsor."
Guests interested in attending can visit NFF2021.com for information on registering for tickets, sponsorship opportunities and special travel rates.
"We are proud to partner with the National Football Foundation as they bring their fabled Annual Awards Dinner to Las Vegas," said LVCVA Chief Executive Officer and President Steve Hill. "Hosting one of the most star-studded evenings in sports is an honor for Las Vegas. We look forward to helping the NFF shine a light on football's greatest legends in an unparalleled way that only Vegas can."
The 2020 Hall of Fame Class includes Keith Byars (Ohio State), Eric Dickerson (Southern Methodist), Steve McNair (Alcorn State) and Michael Westbrook (Colorado). The 2021 class is highlighted by Carson Palmer (Southern California), Tony Romo (Eastern Illinois) and C.J. Spiller (Clemson)
"With the induction of two College Football Hall of Fame classes, the 63rd NFF Annual Awards Dinner Presented by Las Vegas will prove to be one of the biggest events in our history," said NFF President and Chief Executive Officer Steve Hatchell. "We want to thank the LVCVA and Steve Hill for their tremendous support as we move our annual celebration of college football to the west."