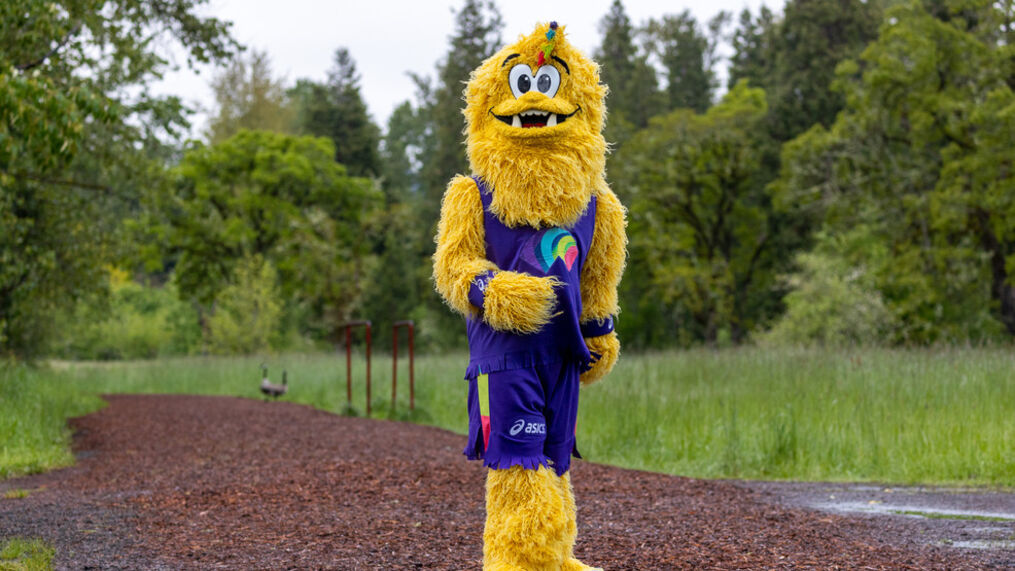 After decades of people searching the vast wilderness of the United States, Bigfoot has finally been found.
The local organizing committee for the World Athletics Championships Oregon22 has announced "Legend the Bigfoot" as the official mascot for this summer's event.
The 18th edition of the World Athletics Championships will be held on U.S. soil for the first time, taking place July 15–24 at the renovated Hayward Field at the University of Oregon, which recently underwent a $270 million facelift.
"We started with many concepts – some fictional, some wildlife, others abstract – and then narrowed it down to a select few," said AJ Gaulton, fan experience director of Oregon22, LLC. "After group deliberation, workshops and feedback from focus groups, one character stood above the rest with a clear vision for meeting each key deliverable identified."
That character was Bigfoot — which has a long and mysterious history and following in the Pacific Northwest. Legend became the logical choice for the WCH Oregon22 mascot tying together the location of Oregon, the venue of Hayward Field and the sport of track and field.
"Legend represents the region, appeals to a wide audience, is unique and upholds the 'big' and 'legendary' monikers of the event," said Sarah Massey, chief executive officer of Oregon22, LLC. "Additionally, the physicality of Bigfoot being powerful, swift, and nimble falls in line with the very nature of the sport."
Tickets for WCH Oregon22 can be purchased here. Some sessions have already sold out, with tickets selling fast for other sessions. The complete schedule of events can be found here.