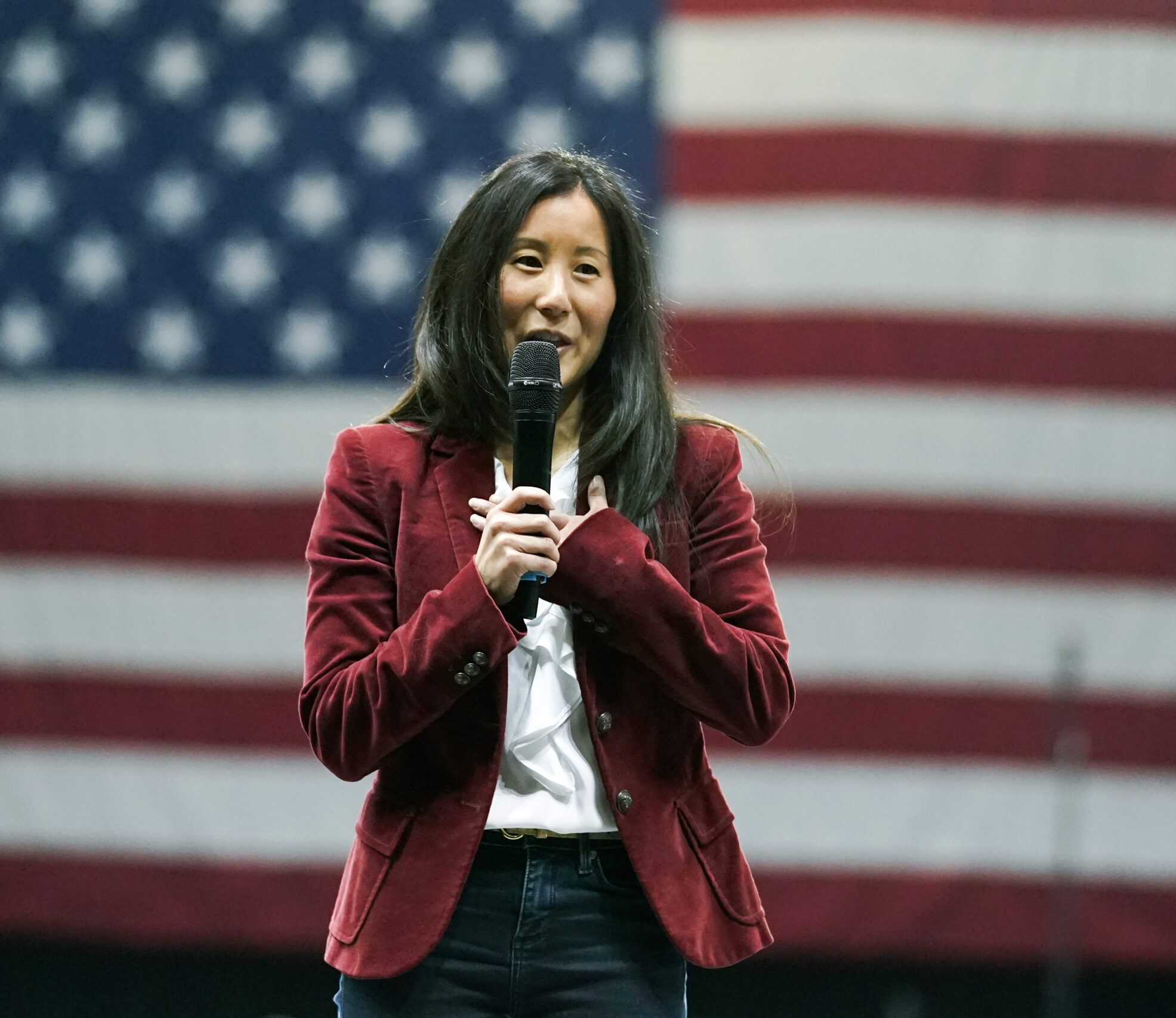 USA Gymnastics is looking to build a national training and wellness center that will serve as the hub for the national governing body and has issued a request of expressions of interest directed at destinations and real estate developers targeting a 2026 project completion, said President and Chief Executive Officer Li Li Leung during a discussion on the SportsTravel Podcast.
The NGB is seeking a partner to design, build, operate and maintain a campus comprising a modern training and wellness center and ancillary facilities for the national team in various disciplines as well as develop the overall grassroots growth of the sport. USA Gymnastics does not have a centralized training and wellness center currently.
"When we look at a training and wellness center — and it's purposefully called a training and wellness center — we want this facility to be an athlete-centric one in the sense that we want our athletes to feel comfortable," Leung said this week. "We want them to be in an environment of positivity to have resources around that will help them as well. And when we talk about athlete centricity, we are also looking at it in terms of the entire ecosystem that supports the athletes. So not only is it about the athlete themselves, but it's also about the support network for them. So coaches play a big role in that as well as our medical team plays a big role and that and all these other facets that support our athletes."
The framework for the venue would include state-of-the-art training areas with observation areas for families, guests, media and visitors; space for medical services plus a strength and conditioning facility; lecture halls and meeting spaces for coaches and media plus catering function spaces including a kitchen, grab-n-go area and cafeteria with seating for at least 100 people.
The ancillary facilities within five miles of the training and wellness center would include programming components such as a competition venue with seating for up to 3,000 fans and lodging, either all on-site or a combination of on-site rooms and hotel space within walking distance to the center. Leung said a destination that has the training and wellness center complex would look at also being a host city for several USA Gymnastics events as well. Plans for the complex were built on visits to other venues throughout the U.S. and worldwide and consulting with former and current athletes plus coaches to seek their input.
"We see this as being the heart and hub of gymnastics in America," Leung said. "Our vision around this is that it will also be accessible and open to the public and open to gymnasts of all levels as well. We plan to hold educational programs there, clinics for coaches, clinics for judges, and we want this to be a really welcoming facility where athletes of all different levels can come through and watch their role models train, and then they can then dream to be on the Olympic team someday as well."
Expressions of interest are due August 11, with inquiries and/or responses directed to Kim Kranz, USA Gymnastics chief of athlete wellness. Finalists will be notified in November 2023 with a formal RFP issued in January 2024.
In the RFEI, USA Gymnastics is "open to a variety of ideas and transaction structures but at this time does not have the capital to build the Campus nor will enter a transaction structure that will result in 'unrelated taxable incoming' per IRS definitions." Instead, the organization is "prepared to enter into long-term marketing and value-in-kind agreements in exchange for a long-term lease and/or a license agreement" that would last for at least 20 years for $1 per year. USA Gymnastics would pay a pro-rate share of operating costs and seek favorite lease terms of any ancillary facilities.
The future venue will be home to the USA Gymnastics Hall of Fame and Museum and USA Gymnastics said it expects to use the facility up to 250 days per year for camps at various levels of its developmental programs. It expects at least 55,000 visitors annually. The venue would also include office space for up to 80 employees to house the USA Gymnastics National Office should the NGB decide to relocate to a new facility, although that is to be determined.
"We are looking nationwide and basically in terms of what rises to the top and what cities, cities and regions rise to the top and their responses," Leung said. "There are certain criteria that we are looking for, one being near (or) relatively close to an international airport because travel and convenience is really important to our delegation and athletes. Another one being near a Trauma One Medical Center as well. We want medical resources as well as ideally a university that has medical research so we can be cutting edge in that area too. So we're looking at it from really a lot of different criteria and we have gotten a lot of responses of interest so far."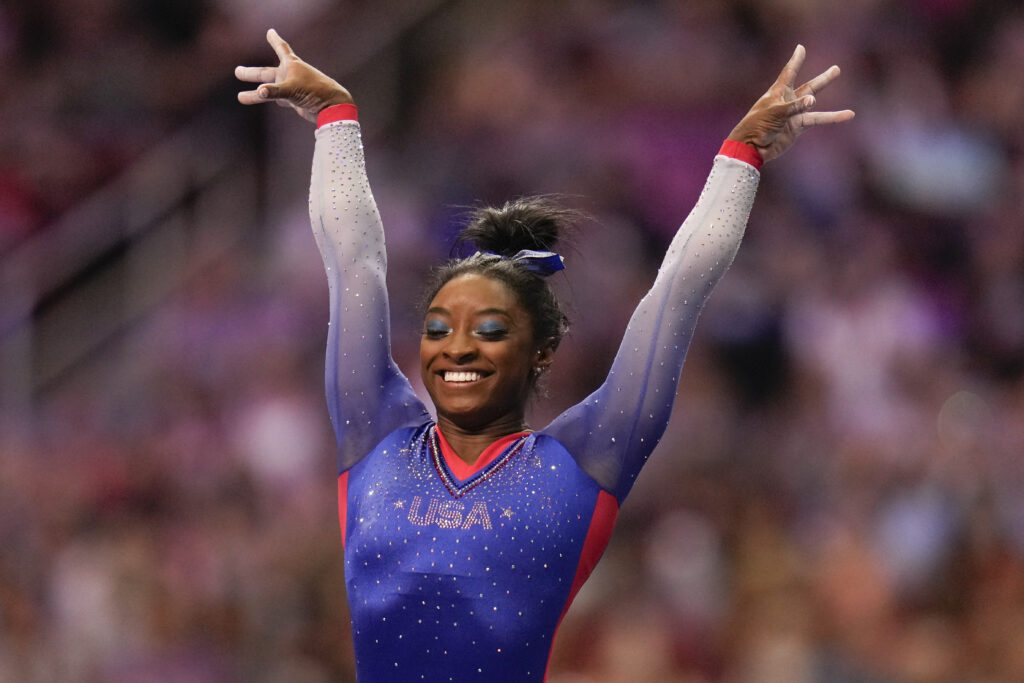 Leung also touched during the Podcast about how the state of USA Gymnastics in the past few years has given the NGB confidence to begin the search for a destination to host the national training and wellness center. USA Gymnastics, one year from the 2024 Olympic Summer Games in Paris, also received a boost when two previous Olympic all-around champions, Simone Biles (above) and Gabby Douglas, said they will return to competition in quest to be in Paris. Next year's Olympic Trials in Minneapolis will also feature the defending all-around champion in Suni Lee.
"I don't necessarily look at it as an opportunity for USA Gymnastics, but (as) an opportunity for the sport and an opportunity for these athletes to be able to come back and to really be able to enjoy their time in the sport," Leung said of Biles and Douglas. "I think it's fantastic that they feel positive enough about the sport for them to be able to come back, whether it's one year off or whether it's several years off. … for them to do it for the love of the sport does send the message of positivity to everyone involved one year out from Paris."