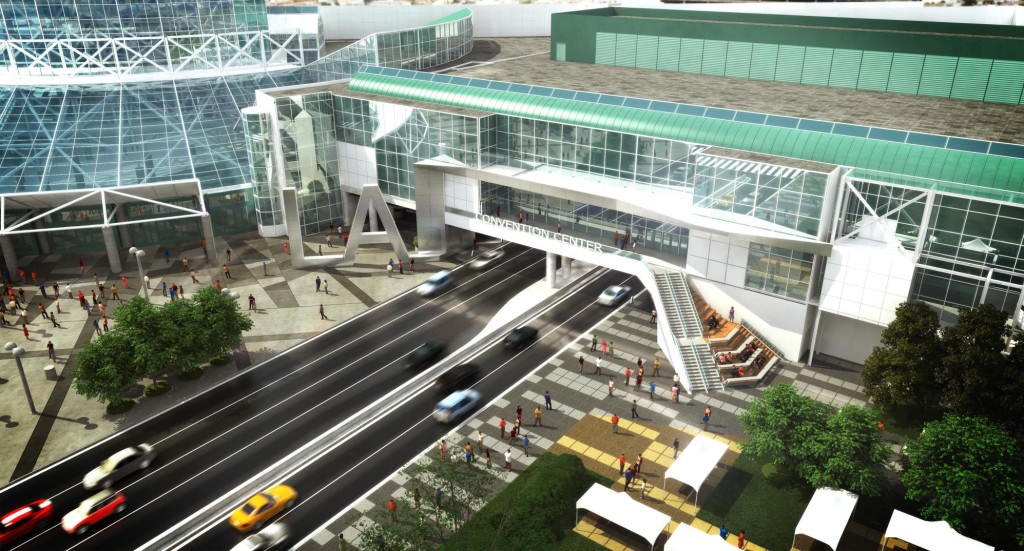 The Los Angeles Cultural Affairs Commission has unanimously approved final designs for the new Los Angeles Convention Center Hall and Farmers Field.
The commission also approved architectural submissions for new garages to be located on Bond Street and on L.A. LIVE Way.
"The Cultural Affairs Commission's approval is the culmination of an extensive collaborative process between AEG and the city of Los Angeles on the design of the new hall," said Ted Fikre, vice-chairman and chief legal and development officer for AEG. "This is another important milestone in our continued efforts to move this project forward, to modernize and increase productivity of the Los Angeles Convention Center and bring the NFL back to Los Angeles."
The Cultural Affairs Commission is charged with design review for buildings constructed on city property along with its various other cultural and arts responsibilities.