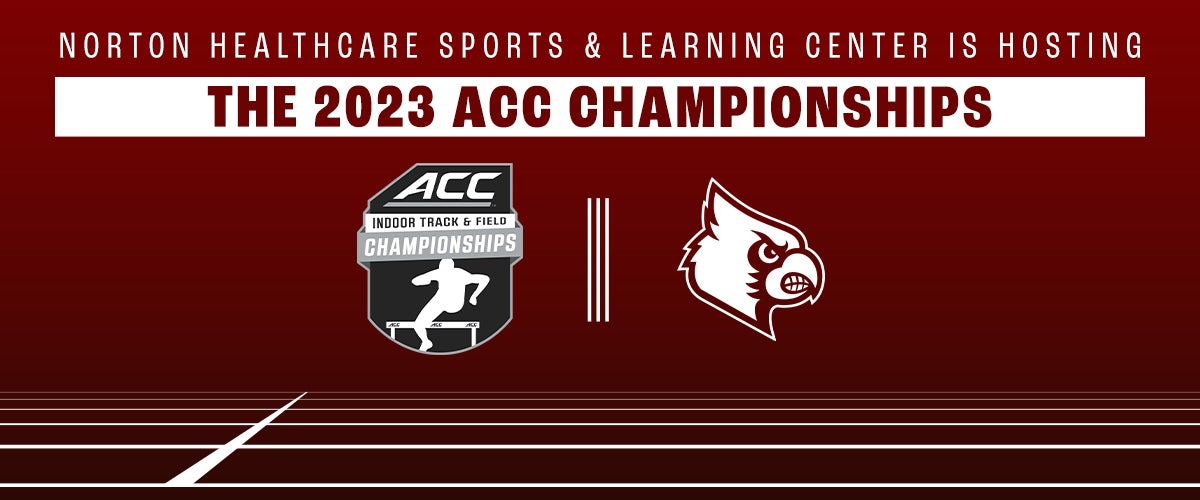 The University of Louisville will host the 2023 ACC Indoor Track and Field Championships from February 23­–25, 2023, at the ASM Global-managed Norton Healthcare Sports and Learning Center.
"We are thrilled that yet another prestigious championship event has chosen the NortonHealthcare Sports and Learning Center as its host," said Louisville Urban League President and Chief Executive Officer Sadiqa Reynolds. "Thank you to the ACC, University of Louisville and the Norton Healthcare sports and learning team for making this possible. As world-class athletes and spectators from schools across the ACC travel to Louisville's west end to compete, we are excited about the athletic excellence that will be on display and the economic impact this will bring to our community."
This is the first time the Cardinals have hosted the ACC Championships since joining the conference in 2015 and the first time the event has ever been in Louisville. With 15 ACC schools attending, it is expected to draw 1,000 athletes, coaches and support staff, and approximately 2,000 spectators. The estimated economic impact for the Louisville area is $2.2 million.
"Hosting the ACC Championships is further affirmation that the Norton Healthcare Sports and Learning Center is a world class facility, a remarkable space for world class athletes and high achievers to gather and compete at the highest level," said Louisville Sports Commission President and Chief Executive Officer Karl Schmitt. "And we appreciate the support of our partners at the University of Louisville, ASM Louisville, and Louisville Tourism in helping to attract and host another prestigious track and field competition."
As one of only nine banked indoor track-and-field facilities in the nation, the Norton Healthcare Sports and Learning Center has positioned itself to host high-caliber track-and-field events. In addition to the ACC Championships, the USATF National Championships will be held at the facility in 2023 and 2024.
"The Norton Healthcare Sports and Learning Center will host many outstanding competitions during 2023 but I think the ACC Championships will stand out as a highlight," said Louisville Head Track and Field Coach Dale Cowper. "It's an honor to welcome many of the top teams in the country to West Louisville next February."