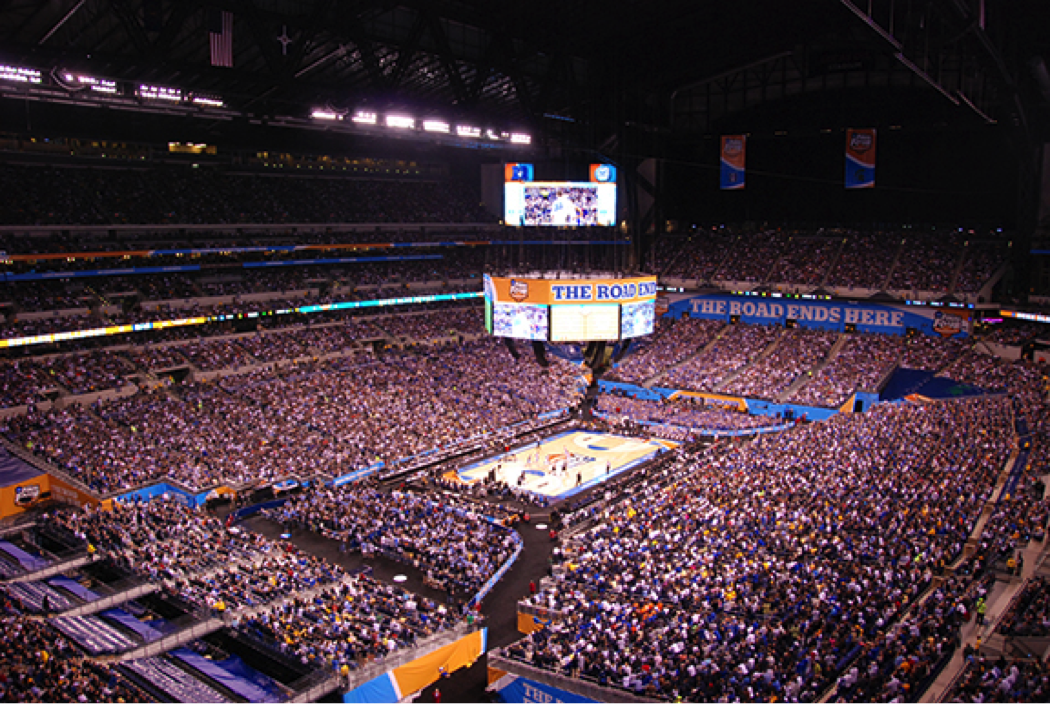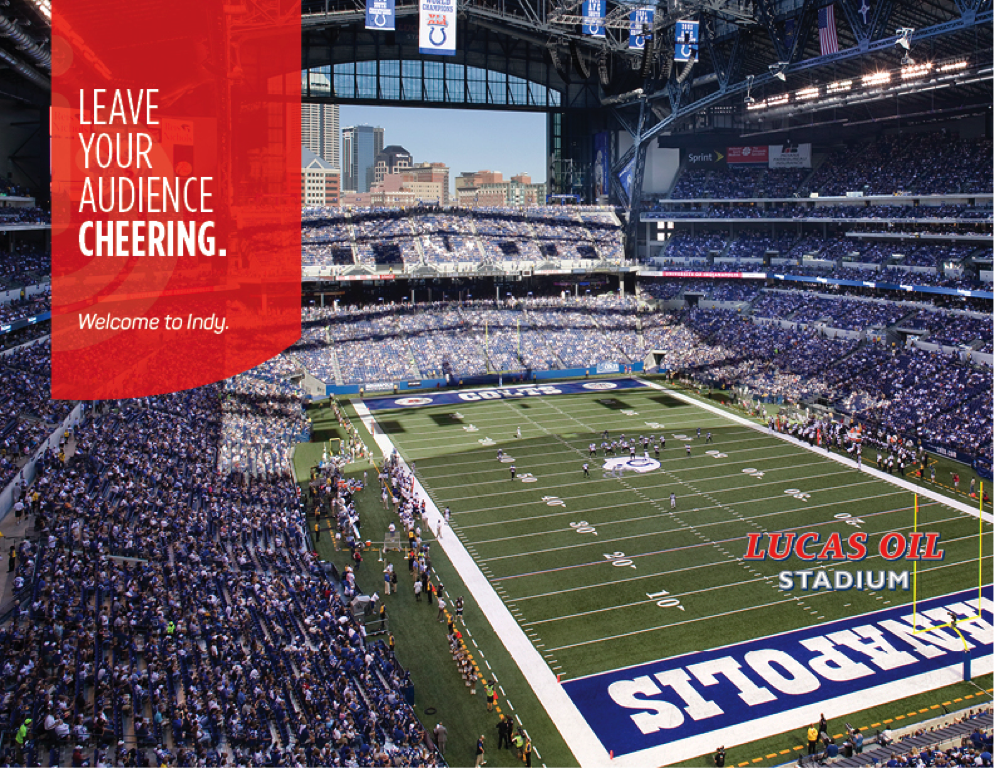 THE SETTING
Impress your guests. Lucas Oil Stadium (LOS) has been named the Best NFL Stadium by Stadium Journey magazine for five consecutive years. Our state-of-the-art, retractable roof, multi-purpose stadium featuring spectacular views of the Indianapolis skyline lends major WOW factor to your event. Plus, LOS is conveniently connected to the Indiana Convention Center so you can spend less time planning and more time doing!
Lots to see and do. LOS is in the heart of downtown Indianapolis where you'll enjoy close proximity to Union Station, Victory Field, Banker's Life Fieldhouse, the Eiteljorg Museum of American Indians and Western Art, Circle Centre Mall, Indiana Repertory Theatre, Indianapolis Zoo and White River Gardens, and more!
 THE SPACE
Comprehensive and flexible.
Lucas Oil Stadium (LOS) is an award-winning, multi-function facility offering an additional 183,000 square feet of exhibit space, 12 meeting rooms, various multi-function rooms, permanent seating for 63,000, a retractable roof, advanced house-reduction curtain system and spectacular views of the city skyline. If that's not enough, the Indiana Convention Center (ICC) offers 11 exhibit halls with 566,600 square feet of flexible contiguous space, 71 meeting rooms, three ballrooms that accommodate a variety of meeting space needs, 49 docks and 7 ramps for easy setup.
 THE WHY
Convenience.
We are 15 minutes from the Indianapolis International Airport (IND).
We have 6,792 hotel rooms within 5 blocks.
We boast more enclosed skywalks than any other city in the nation.
Community.
We participate in green initiatives to reduce the carbon footprint.
We locally-source our food and donate to the needy in our community.
Culture.
We love our 8 miles of Cultural Trail (walk/bike path) connecting nearly 200 restaurants and 50 attractions.
We offer 250 acres of scenic green space in downtown's White River State Park.
From cabaret to live music to DJs and dancing, our downtown is full of fun for everyone.
Selfie-ready backdrops abound in the many cultural and arts districts of Indy.
Care.
Whether you are working with our staff or the unions, you will feel our Hoosier Hospitality.
We are open for business and welcome all!
We are the friendliest, cleanest convention city, or so we've heard time and again.