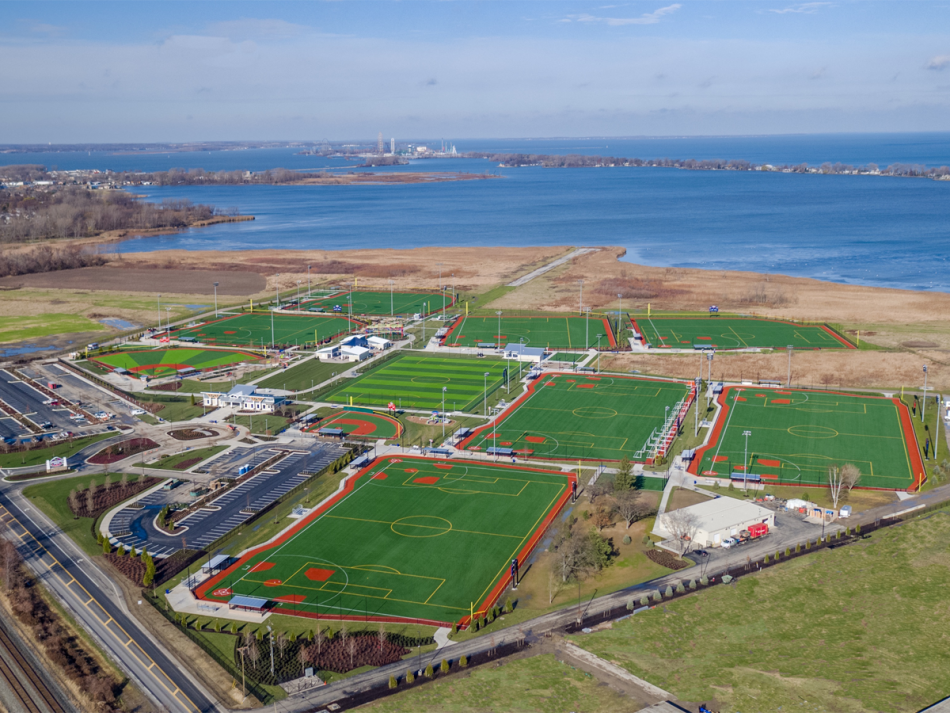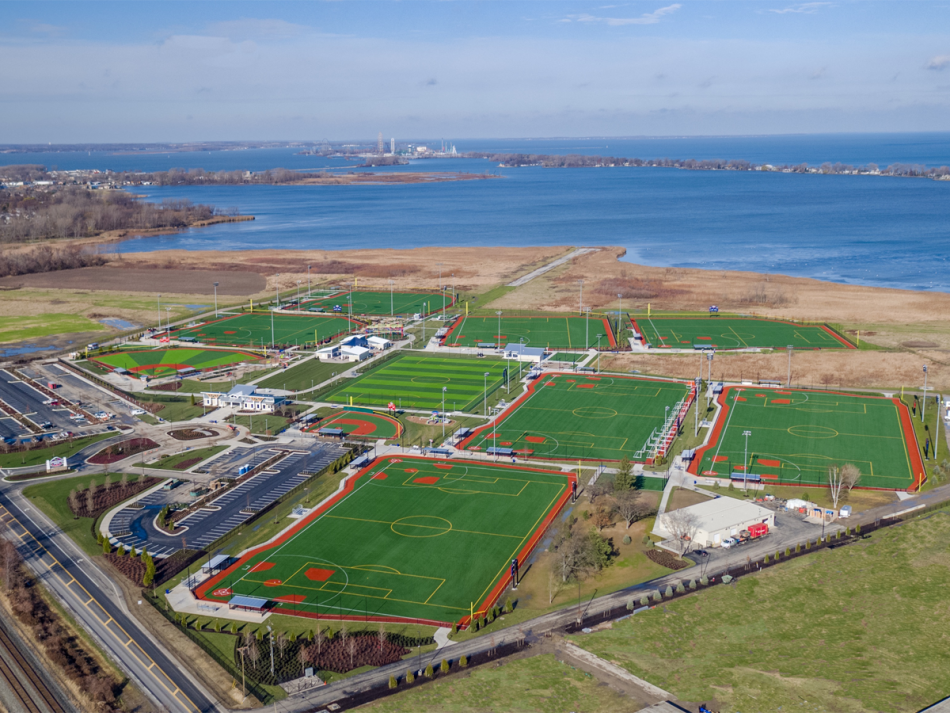 At Ohio's Lake Erie Shores & Islands, everyone comes to play! Whether it's kicking back with your toes in the sand or kicking the winning goal on the field, you'll find this destination is an extraordinary location for competitive sporting events. And, with the addition of the all-new Sports Force Parks at Cedar Point Sports Center, athletes and their families will discover why this region is ideal for sports and family fun.
 Lake Erie – Lake Erie and numerous tributary rivers provide refreshing natural venues for water-based sports. Multiple bass and walleye fishing tournaments are hosted each year, bringing in competitors from around the globe. Non-motorized boaters, such as canoe and kayak paddlers, compete in various inland or protected water venues while power boating, sailing and water skiing competitions fill the lake with supercharged action and adventure just offshore. Or, make the most of both our land and lake, and find that the ideal location for triathlons is right here on Lake Erie.
 Kalahari Resorts & Conventions – Lake Erie Shores & Islands is home to the Midwest's largest all-under-one-roof convention resort, Kalahari Resorts & Conventions.  Complete with 210,000 sq. ft. of function space, 890 rooms, restaurants, full service spa, Safari Outdoor Adventure Park, and one of the largest indoor water park in the United States!  It typically hosts gymnastics, cheerleading, and dance competitions, but would also be suitable for wrestling, volleyball, etc.
 Cedar Point Amusement Park – The amazing thrill park hosts a variety of sporting events in and around the park throughout the year, including the Run & Ride race series, the Santa Hustle, and sand volleyball tournaments. The resort's beach area can also host swimming competitions as well as casual sand sports.
 Community Parks System – The region has the ability to host land-based events as well. Walking, running and cycling events can be routed through picturesque backroads, scenic shorefronts, or along the perimeter road of a Lake Erie island. Picturesque community parks have the fields to host a variety of outdoor sports such as soccer, lacrosse, and baseball/softball.
The all-new Sports Force Parks at Cedar Point Sports Center is open in 2017. Three miles from Cedar Point, Sports Force Parks is a sporting complex with multiple fields for soccer, baseball, and lacrosse. Additional park amenities for families include mini golf, a ropes course, trampoline structures, playground, food concessions, and a merchandise shop.
Less than an hour's drive from both Cleveland and Toledo, and easily accessible via the Ohio Turnpike and other major state routes, Lake Erie Shores & Islands accommodates sports families with more than 8,000 sleeping rooms and over 615,000 square-feet of event space. There are numerous entertainment options to enhance your experience including Cedar Point, the Lake Erie islands, and five indoor waterpark resorts.
With miles of shoreline, loads of family-friendly attractions, and acres of first-class facilities including the all-new Sports Force Parks at Cedar Point Sports Center, it's easy to see why Ohio's Lake Erie Shores & Islands is America's Sports & Family Fun Capital!