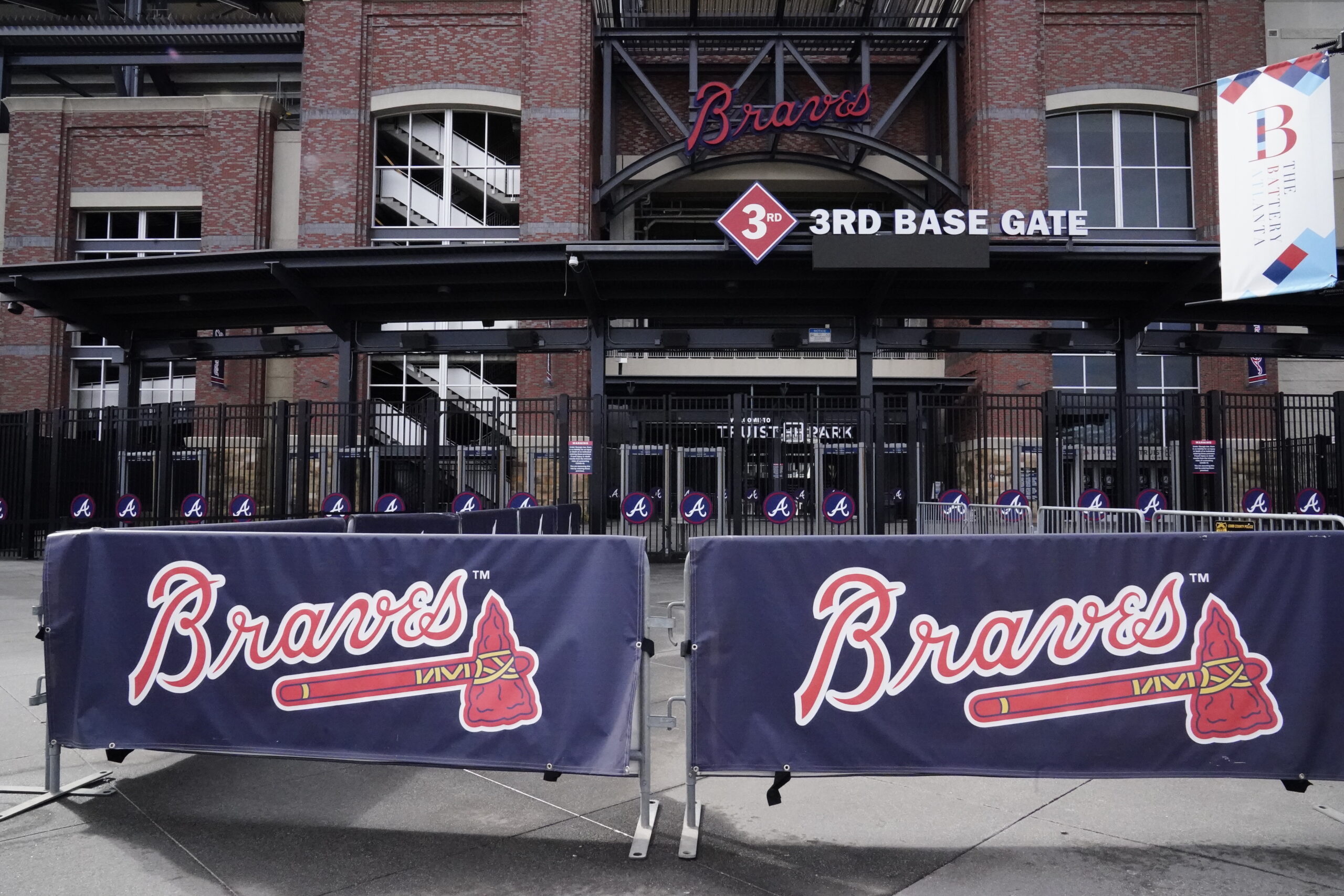 Major League Baseball is moving the 2021 All-Star Game and MLB Draft out of Atlanta after a new Georgia law that includes restrictions on voting by mail and greater legislative control over how elections are run.
"I have decided that the best way to demonstrate our values as a sport is by relocating this year's All-Star Game and MLB Draft," Commissioner Rob Manfred said in a statement released on Friday. "Major League Baseball fundamentally supports voting rights for all Americans and opposes restrictions to the ballot box. In 2020, MLB became the first professional sports league to join the non-partisan Civic Alliance to help build a future in which everyone participates in shaping the United States. We proudly used our platform to encourage baseball fans and communities throughout our country to perform their civic duty and actively participate in the voting process. Fair access to voting continues to have our game's unwavering support.
"We will continue with our plans to celebrate the memory of Hank Aaron during this season's All-Star festivities. In addition, MLB's planned investments to support local communities in Atlanta as part of our All-Star Legacy Projects will move forward. We are finalizing a new host city and details about these events will be announced shortly."
The move away from Atlanta happened in rapid fashion. MLB Players Association Executive Director Tony Clark told the Boston Globe in the past two weeks that he would like to discuss moving the game and Manfred confirmed discussions had begun on Wednesday with The Associated Press. Dave Roberts, who after leading the Los Angeles Dodgers to the 2020 World Series championship would be the National League manager at the game, has said that he may decline to participate if the game was moved from Atlanta and President Joe Biden told ESPN, when asked if he thought MLB should move the game that "I would strongly support them doing that."
The Braves released a statement that said in part "this was neither our decision, nor our recommendation and we are saddened that fans will not be able to see this event in our city."
The Braves statement regarding the moving of the MLB All-Star Game: pic.twitter.com/0Iapm3eIre— Atlanta Braves (@Braves) April 2, 2021
"I will not back down. Georgians will not be bullied," Georgia Governor Brian Kemp said. "We will continue to stand up for secure, accessible, fair elections. Earlier today, I spoke with the leadership of the Atlanta Braves who informed me they do not support the MLB's decision."
The 2020 All-Star Game was scheduled to be at Dodger Stadium in Los Angeles but was canceled because of the COVID-19 pandemic and MLB held a shortened 60-game regular season instead. Los Angeles has been promised the hosting duties for 2022 with no future locations beyond that announced.
It is not the first time that a professional league has moved a spotlight event because of social issues. In 1991, the NFL announced that it was moving the 1993 Super Bowl out of Phoenix, when Arizona voters failed to make Martin Luther King. Jr. Day a paid holiday. The game was held at the Rose Bowl in Pasadena, California, instead; state voters approved a 1992 vote to make MLK Day a paid holiday and the NFL eventually brought the Super Bowl to the region for the first time in 1996. The NBA moved its 2017 All-Star Game out of Charlotte, North Carolina, after state legislation discriminating against the transgender community; it was held in Charlotte in 2019.
How other sports leagues on the collegiate and professional levels respond will be something worth watching. The New York Times asked for comments from the NCAA, Southeastern Conference and The Masters about the new law and none responded.