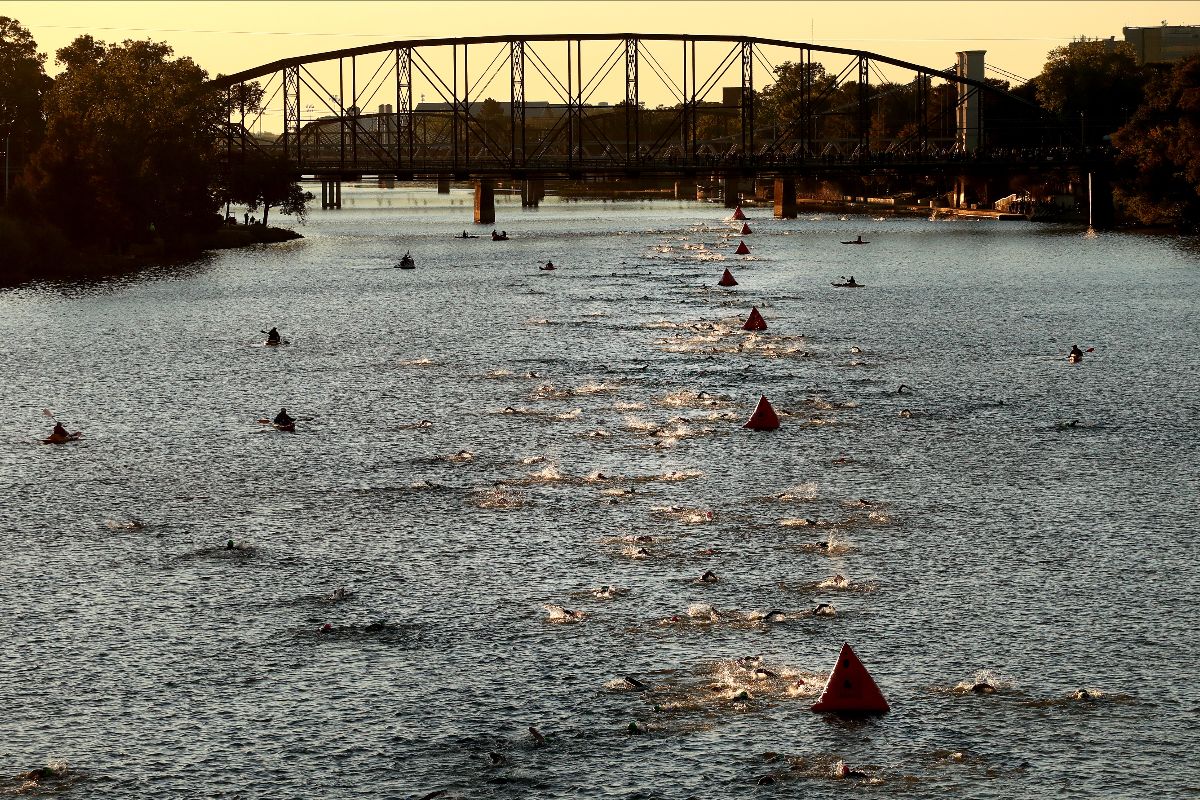 Ironman has awarded Waco, Texas, a full-distance triathlon to complement an earlier announced 70.3 race in October. The inaugural Ironman Waco will be staged October 23, 2021, followed by the Ironman 70.3 Waco triathlon on October 24.
"The demand we have seen for the full-distance triathlons since the beginning of the year is just astounding and we are delighted to bring an Ironman triathlon to Waco, Texas, to create additional racing opportunities for athletes," said Keats McGonigal, vice president of operations, North America for The Ironman Group. "Creating a festival race weekend in the United States is something we have been exploring for a couple years now, so it's exciting to see it come to fruition. Waco has proven itself to be both an exciting and popular destination for athletes and their support crews, so adding a full-distance Ironman triathlon to one of our most popular communities with great local partners is something that just makes sense."
Waco has hosted the 70.3 race since 2018. Other Ironman races in Texas include Ironman Texas in The Woodlands, Ironman 70.3 Texas in Galveston and Ironman 70.3 Lubbock.
"We are excited to once again welcome back Ironman 70.3 Waco, which is one of the most popular Ironman 70.3 races in the country and couldn't be more thrilled about the addition of the Ironman Waco event this year, which will showcase all the great things Waco has to offer to a new group of athletes," said Will Phipps, executive director of the Greater Waco Sports Commission. "Our city and community are proud of the successful partnership with The Ironman Group."
Ironman Waco will take athletes along a 2.4-mile swim in the Brazos River. The 112-mile bike course, taking participants through rural Central Texas, including the Waco wetlands. To finish the race, athletes will take on a 26.2-mile run course that crosses the historic bridges that decorate the Brazos River and the surrounding Waco area.