Major League Lacrosse Championship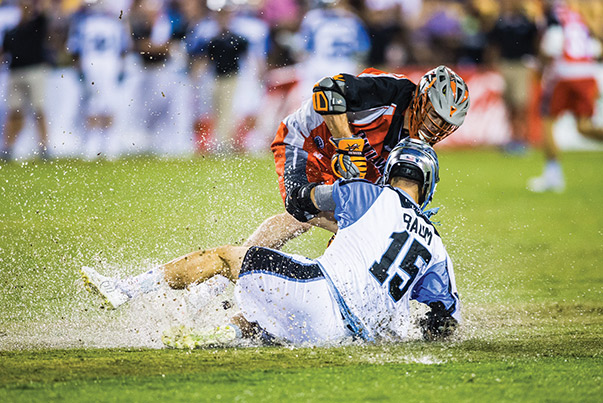 By Greg Mellen
The world's best lacrosse players weathered the storm to stage an exciting title game. The 2016 Major League Lacrosse Championship provided fans an action-packed event at Kennesaw State University's Fifth Third Bank Stadium, just north of Atlanta.
After enduring a first-half downpour, fans saw the Denver Outlaws edge the Ohio Machine, 19-18, to earn their second Steinfeld Trophy. "We ended our 16th season on such a high note," said Jake Steinfeld, the league's founder. "We made it through a thunderstorm delay of an hour and 40 minutes, putting on one of the best MLL Championship games ever. Fifth Third Bank Stadium proved for the third year in a row to be an outstanding host."
To read the rest of this article in SportsTravel, please click here.