Yoga Not a Stretch For Many Events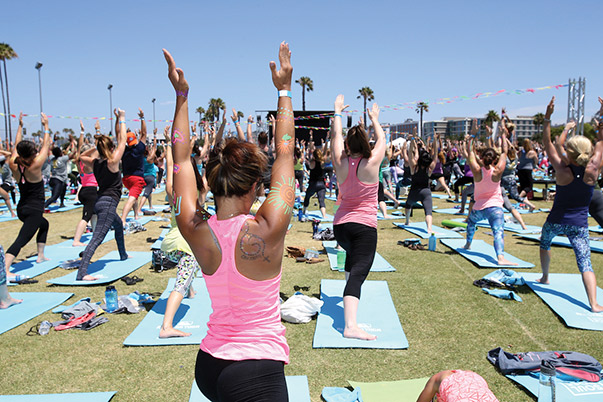 By Karen Robes Meeks
Until about five years ago, Liana Lozada's interest in yoga did not extend beyond the gym. The 30-year-old writer from Miami practiced yoga occasionally to help with back problems stemming from endometriosis, but it wasn't until 2011 when she checked out the Wanderlust Festival in South Beach that the discipline really piqued her interest.
She was floored by Wanderlust's offerings—yoga overlooking the water, belly-dancing classes, musical performances and sessions taught by top yogis—over four days at the Standard Hotel's tropical spa setting. "I wanted to delve into that world a little bit more," said Lozada, who now seeks out similar events. "There's a very strong community vibe, and it's very positive. And it opened me up to how important movement is to overall well-being. I loved it. I had an amazing time."
To read the rest of this story in the digital edition of SportsTravel, please click here.