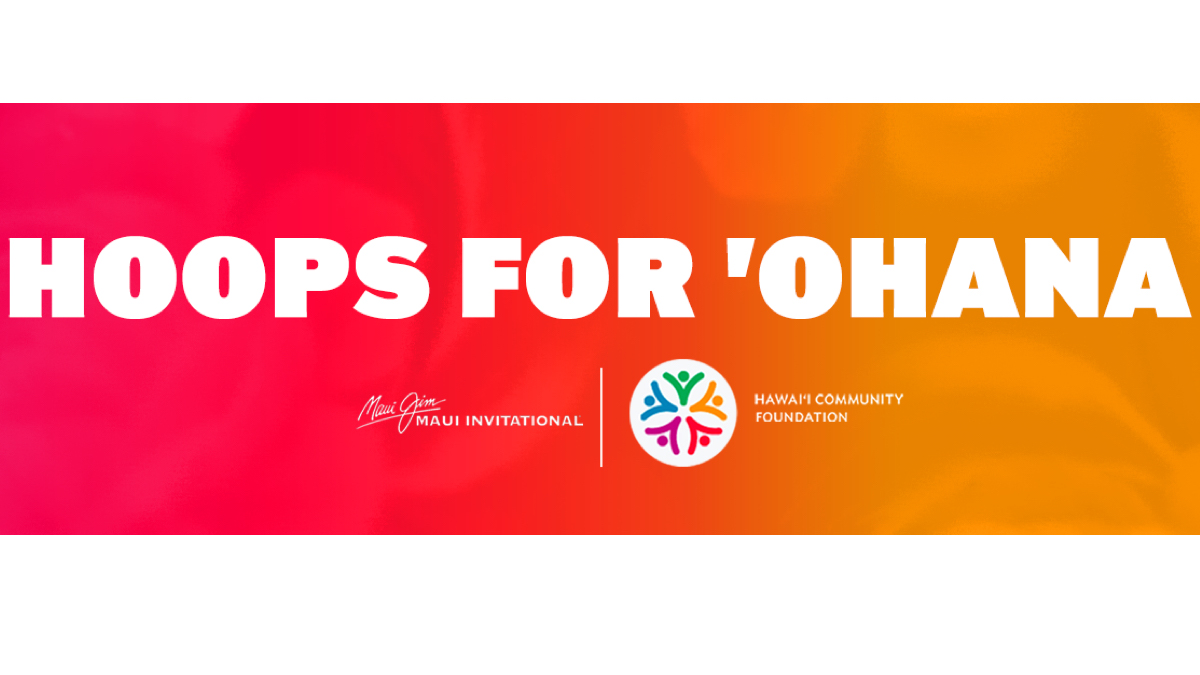 The Maui Invitational has launched the Hoops for 'Ohana online auction in partnership with the Hawaii Community Foundation's Maui Strong Fund, which is dedicated to providing financial resources for rapid response and recovery for the devastating wildfires on Maui.
The Maui Invitational has called Maui home for nearly 40 years at the Lahaina Civic Center to watch the top men's college basketball programs compete in the tournament. Wildfires that killed dozens of people and wiped out a historic town have also, from a purely sports event standpoint, led to discussion over if one of college basketball's biggest non-conference tournaments will be able to hold the event on the island in late November.
"We are actively monitoring the wildfire situation in Maui," tournament organizers posted on Twitter/X in August. "Our main concern right now is the safety and well-being of our Maui 'Ohana and the first responders that we know are doing everything in their power to keep the island safe. We will share more information as it becomes available."
Fans will have the opportunity to bid on items donated by past Maui Invitational basketball programs and tournament partners, purchase Maui Strong t-shirts and make monetary donations. The auction will remain open now through November 22, 2023 with select time-sensitive items such as ticket and event packages closing earlier. It can be accessed by signing up online or texting MAUIINV to 76278.
The Hoops for 'Ohana auction page features items ranging from autographed basketballs and game tickets to school gear and game-used memorabilia. The tournament is also auctioning official Maui Invitational surfboards from 2006 through 2018, signed by past tournament coaches, including Mike Krzyzewski, Bill Self and Tom Izzo. All proceeds will go directly to wildfire relief and recovery efforts.
"If you've experienced 'Maui Magic,' you understand the impact the Maui Invitational has on the island and the larger college basketball community," said Dave Odom, tournament chairman. "As our Maui 'ohana faces the task of rebuilding a place that has come to mean so much to so many of us, we are leaning on our Maui fans and supporters to rally together and give back."