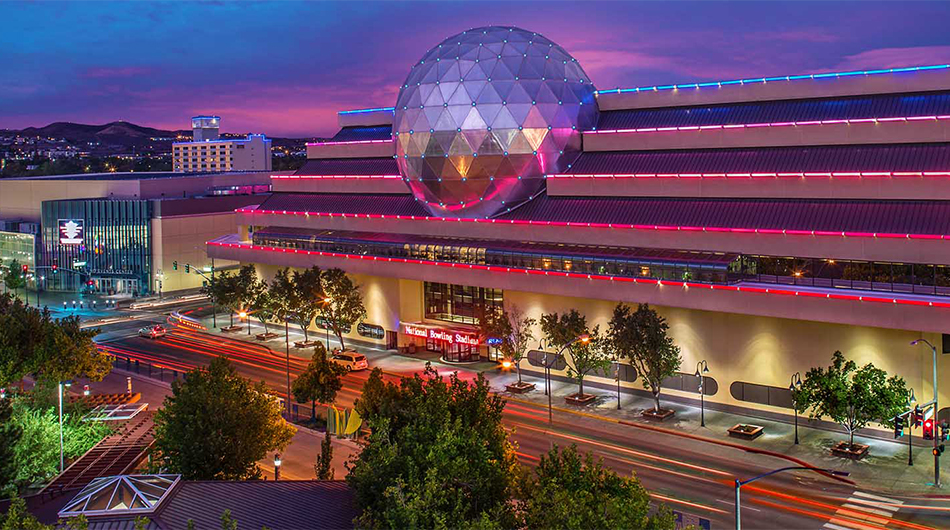 Reno Mayor Hillary Schieve wants the National Bowling Stadium in the Nevada destination to host national and international esports tournament events as part of potential renovations for the 27-year-old venue.
Schieve told Nevada Newsmakers she also would like to have the University of Nevada start bowling and esports teams and use the stadium for its home base. The stadium opened in 1995 and has 78 bowling lanes with an aluminum dome in its facade built to resemble a bowling ball.
"My hope is to change the bowling stadium into the Wolf Pack Bowl and make that part of their home," Schieve said last week to Sam Shad. "… Maybe, possibly, we'll see a collegiate bowling team and then an esports team and things like that because we really want to stop the brain drain. We really want to (keep) these young kids who are so talented and so smart — with all the innovation that is coming out of the university — we want them to stay in Reno."
Nevada does not have a bowling team in its athletics department even though the city will host the 2025 NCAA women's championship. Schieve wants renovations to the bowling stadium to help attract esports tournaments as well.
"I have been pushing esports for the last five years," she told Newsmakers. "I am a big believer in esports and I just know that this is for the future. … You have the bowling lanes and the screens. You could actually turn those screens into esports screens and you can have them be interactive. So it is really a great multi-purpose facility that has never been used for anything other than bowling."
Schieve also told the program that her esports views were strengthened when Reno hosted the U.S. Conference of Mayors. The 90th annual meeting was held in June.
"This new generation is really embracing it and obviously, the new technology speeds those things up," she said. "If cities are not looking at ways that you can bring in new demographics, then they are really going to lose out. The cities that will have the competitive advantage are those who are looking at the technology, innovation and esports."