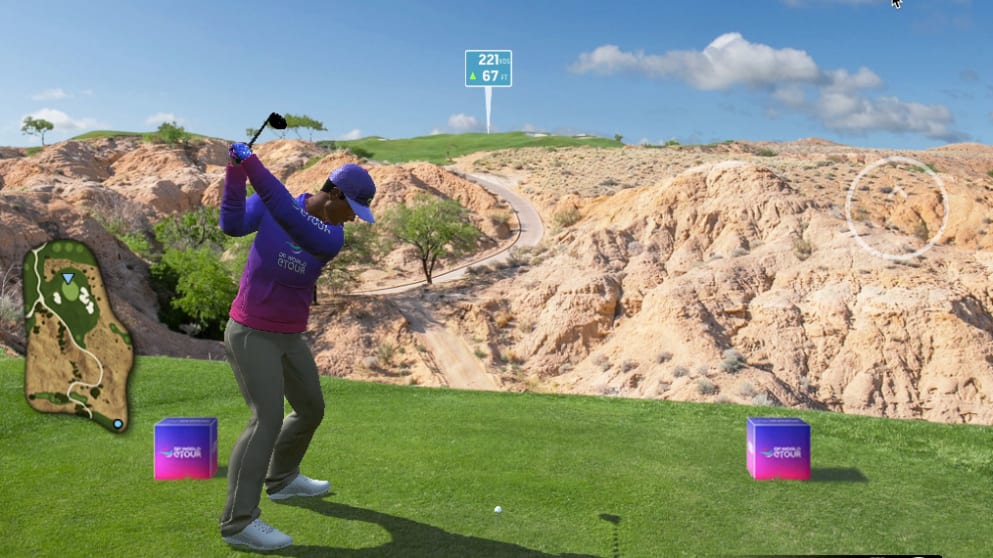 The DP World Tour will be introducing a new eTour competition in partnership with the game World Golf Tour by Topgolf and esports specialists DreamHack Sports Games.
The new eTour competition starts August 31 and will have four stages, with competition played on the Wolf Creek Golf Course in Mesquite, Nevada, with a live grand finale hosted at DP World's Flow Pavilion in Expo City, Dubai.
"The esports industry allows the DP World Tour to engage with our existing audience in a different way and attract new fans through our broadcast and digital platforms," said Richard Bunn, managing director of European Tour productions. "After working together with WGT by Topgolf and DreamHack Sports Games before on the European eTour, we knew they were the perfect partners to help introduce a new DP World Tour branded competition to our fans."
The competition begins August 31 with open qualification on the WGT by Topgolf platform, lasting until October 16. The top 128 players in qualifying will be eligible to play in the bracket, which takes place from October 20–23. It will consist of eight individual brackets of 16 players each, who will play a knockout format to determine the winner of their bracket.
Those eight winners will play in a one-round tournament to determine the final four players, taking place in the week of October 24. The final four players will go head-to-head in a live final at the DP World Flow Pavilion at Expo City Dubai to crown the 2022 DP World eTour winner on November 16, the same week as the season-ending DP World Tour Championship on the DP World Tour.
The WGT by Topgolf platform will also feature DP World eTour branded apparel in its virtual store during the competition, the latest collaboration between the European Tour group, Topgolf Entertainment Group and DreamHack Sports Games. The organizations have had a working partnership since 2020 with the European eTour on the WGT platform, which saw more than 750,000 entries and five million rounds played in its first two seasons.
"We're delighted to be part of the new global DP World eTour competition and particularly pleased to be able to host the grand final here in Dubai, in what will be a spectacular showdown," said Daniel van Otterdijk, DP World chief communications officer. "Our DP World Flow Pavilion in Expo City, which is dedicated to logistical and technological excellence, is a fitting setting to bring the DP World eTour to a close this November. We would like to wish all the competitors the best of luck and thank the partners involved in making it all happen."