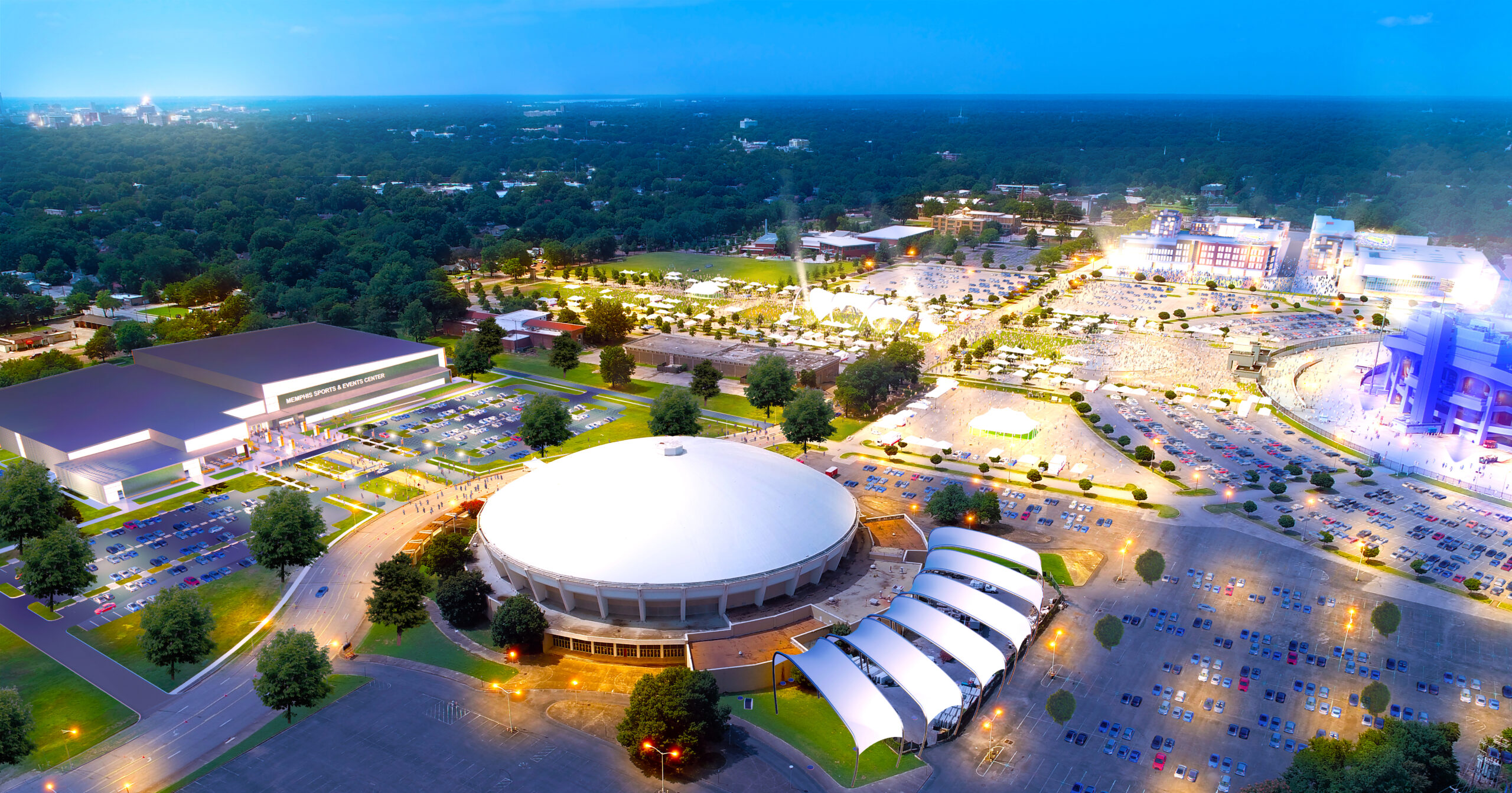 A planned Memphis Sports & Events Center will be part of a multi-million dollar expansion of public space around the Liberty Bowl in the Tennessee city with more than 227,000 square feet for youth sports and events plus more.
Plans for the destination include indoor basketball and volleyball courts that would be adaptable for wrestling, gymnastics, cheerleading as well as other public events. The complex will also include a cafe and concessions area, multiple outdoor turf and dedicated soccer fields and a playground.
Local women-owned architecture firm brg3s is the architect of record and will utilized Populous' initial concept design of the complex. The space will be managed by Eastern Sports Management.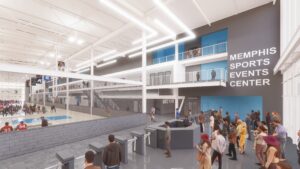 "The demand for youth sports over the past decade has grown exponentially and is the seed of why we're all here today," said John Wack, president of Eastern Sports Management. "We're committed to delivering a product that serves as both a catalyst for Liberty Park and a feeder into valuable elements already on the property. The sports center will be both a recreation and training asset for Memphians and a sports tourism destination. Local and travel youth sports have been on break during the pandemic but will be back to normal levels when the new facility opens."
The Liberty Park plan is for the overall venue, on the city's Fairgrounds property, to include the Liberty Bowl and Tiger Lane, Children's Museum of Memphis and Kroc Center as well as sports and events center. Phased openings for the project are scheduled to begin in 2022 with the mixed-use, public-private development projected to cost around $200 million.
"Despite the issues we're dealing with head-on stemming from COVID-19, we have to simultaneously plan for the future," Memphis Mayor Jim Strickland said. "Building on the spirit of an iconic past, known for years as the Fairgrounds, Liberty Park is a destination that moves a historic site into its next century to, one day, bring Memphians and visitors together."
In addition to the sports center, the 18-acre private development will include a public plaza, 90,000 square feet of family entertainment venues, 90,000 square feet of commercial office space, 100,000 square feet of retail and dining, two hotels comprising 200 total rooms and up to 150 apartments. The private development will be built in a space that currently houses a track and football field.
"l think we all agree that this is a deeply appreciated yet underutilized piece of property, and we are ready to introduce a comprehensive platform for all Memphians to use as a resource," said Paul Young, director of the city of Memphis Division of Housing and Community Development. "While each space is absolutely an individual destination to some, we want to bring them together to create a collective destination for all.