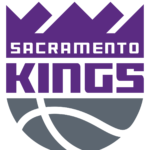 The NBA's Sacramento Kings have announced a partnership with MGM Resorts International and tech firm Xperiel to enhance the team's "Call the Shot" predictive gaming options for fans. The game has existed in the team's app since 2016 but under terms of the new deal, MGM becomes the presenting partner of the game. It's a similar arrangement that the company has with the NFL's New York Jets, which also use a form of Xperiel's technology for predictive gaming. MGM has also previously signed a separate deal to be the official gaming partner of the NBA.
"We are committed to exploring new ways that technology can be used to engage with fans as they consume and interact with the game," said Kings Owner and Chairman Vivek Ranadivé. "The future is experiential and we are proud to lead the way in continuing to redefine the fan experience with this innovative and interactive platform."
The Call the Shot game is free to fans and allows them to predict outcomes of game quarters and player performance, such as rebounds or points scored. Correct guesses earn the fans virtual credits that can be redeemed for in-app prizes and merchandise that include autographed jerseys. Points earned over the season make fans eligible for prizes that can be fulfilled through a new arrangement Xperiel has with Amazon.
"We are very excited about the opportunity to partner with the Kings to become their exclusive presenting partner for the Call the Shot game," said Scott Butera, MGM Resorts International president of interactive gaming. "MGM Resorts looks forward to this unique opportunity to innovate free-to-play gaming and provide fans with a one-of-a-kind entertainment experience."
"When we first started working with the Kings a few years ago, Vivek Ranadivé had the vision that any predictive gaming experience we create together should have a Vegas-like gaming feel without the actual wagering," said Alex Hertel, Xperiel's CEO and co-founder. "It is thrilling to see what we've built under Vivek's guidance and look forward to continuing to work with the Kings and other NBA teams to create immersive digital fan experiences and drive sports technology innovation."