Midway Central Station at Bedford Park has hired Wade Welsh, an Illinois native, as general manager to lead the team at the 116,000-square-foot indoor venue that will be opening this summer in the village of Bedford Park, which oversees the project in partnership with Sports Facilities Companies.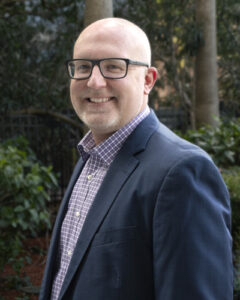 Welsh has an extensive background in sports management and marketing. He has held management positions at several sports organizations including with NASCAR in Joliet, Illinois. Welsh brings results from his past experiences in sales, marketing, management and organizational structure to Midway Central Station.
"It is an honor to join the Sports Facilities Companies and serve as the general manager for Midway Central Station," Welsh said. "The Village of Bedford Park is a tremendous community and I look forward to getting to know the community better to bring excellent programs, events and entertainment to this destination."
Midway Central Station will feature eight basketball courts or 16 NCAA-regulation volleyball courts, an esports café, a family entertainment center including a redemption arcade, laser tag/laser frenzy, party rooms, restaurant and more. The venue will offer comprehensive programming and entertainment. In the first year alone, Midway Central Station is expected to bring in $5.7 million in local spending to Bedford Park.
"Wade is the ideal candidate we hire for any of our venues," said Dave Pritchett, chief operating officer of SFC. "He brings a wealth of knowledge from the sports industry to Midway Central Station and we are confident he will succeed in this role. His experience in hospitality will serve Bedford Park well in hosting regional events and bringing in repeat customers every week."