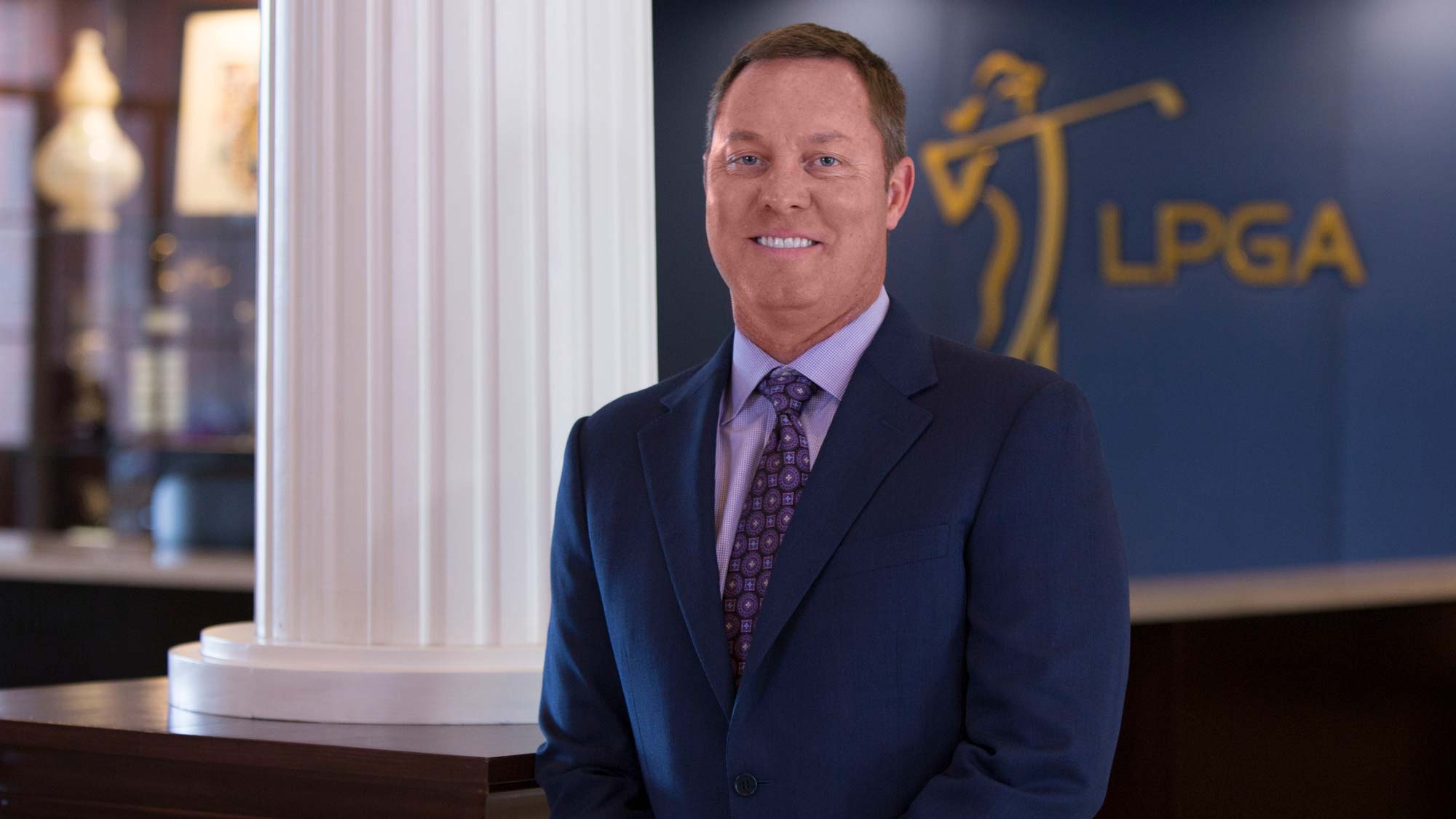 Mike Whan has announced that he will step down as commissioner of the LPGA after 11 years leading the professional women's golf tour. Whan, who had signed a multiyear contract extension in 2019, did not announce a specific date for his departure but shared his plans with LPGA staff, members and sponsors in a letter.
Whan said he was ready to transition out of the role in which he led the tour to considerable growth over the past decade, including a 34-event schedule in 2021.
"When I first joined the LPGA, I told the board it would be a four-year term, giving me time to help the organization achieve its immediate goals," Whan wrote. "Now, as the longest-serving LPGA commissioner, I look back on these 11 years with enormous pride and satisfaction at what we've accomplished together to provide opportunities for women to achieve their dreams in golf."
Whan said the past year was challenging but noted that he was able to lead the tour to new momentum with record purses, new events and sponsors, and double-digit viewership growth.
"One of the hardest jobs of a leader is to know when their work is done," he said. "If the COVID-19 pandemic taught me anything, it was that the LPGA executive staff has full control of our business and is capable of incredible things. We have leaders who are visionary, compassionate, collaborative and humble. You may not agree with every decision they make, but they have led our tours to new heights virtually every year."
LPGA Board Chair Diane Gulyas said: "Mike Whan has been a transformational leader of the LPGA and we've been fortunate to retain him for 11 years. When he told of me of his intention to step down this year, I had two reactions: First, can we persuade him to stay? And, when that wasn't possible, to fully respect his decision and begin a seamless transition.
"Mike's leadership legacy will be felt for years: in the LPGA's financial strength and value proposition; in its global reach; in the breadth of programs and services it now offers for women and girls in golf; and in the diversity and quality of companies wanting to partner with the LPGA. He has effectively guided the LPGA through a range of economic cycles and challenges, including the COVID 19 pandemic. And, he has been the voice of our association and its commitment to opportunities for women in golf."