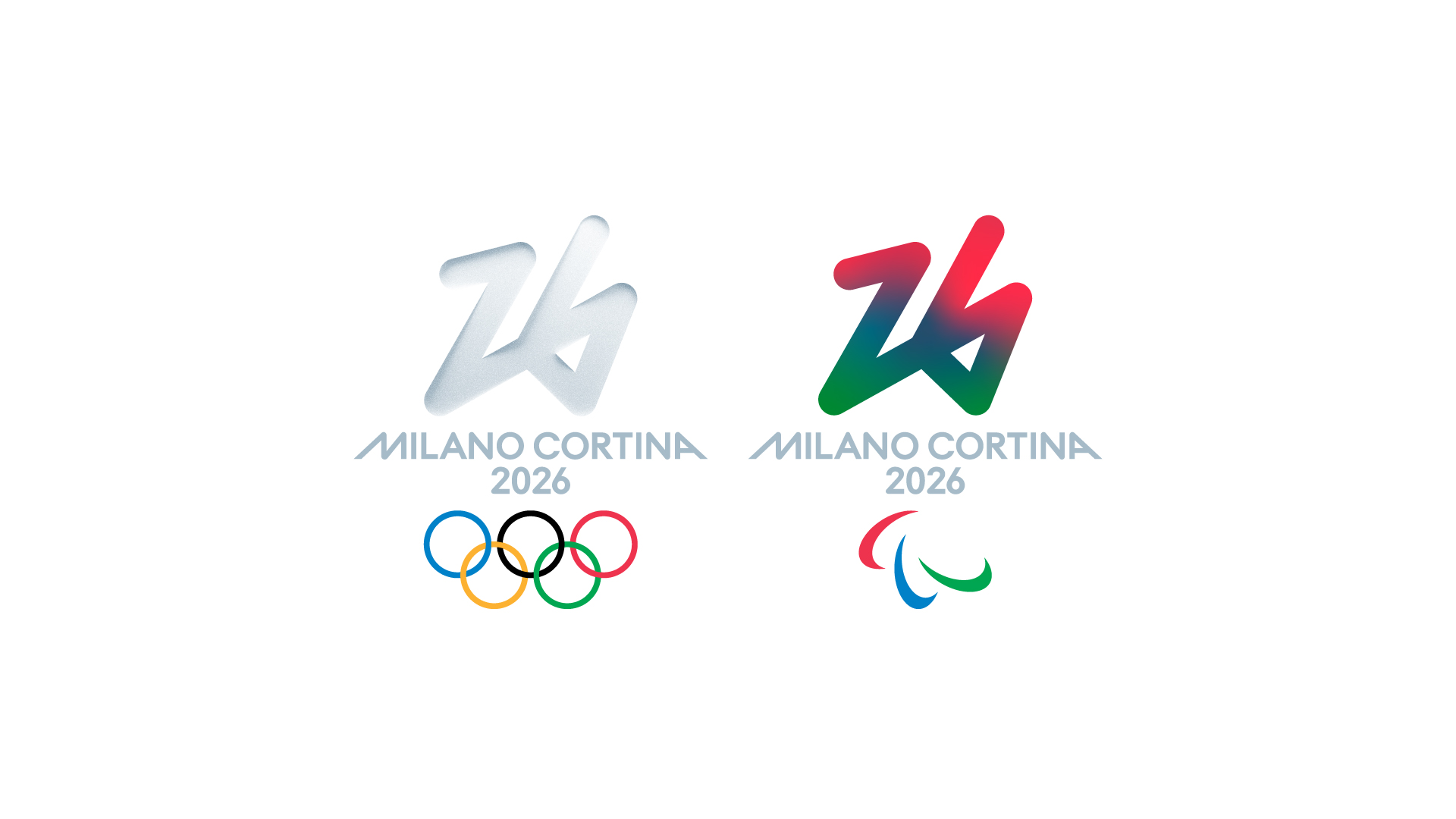 "Futura" is the official emblem of the 2026 Olympic and Paralympic Winter Games in Milan-Cortina, Italy, having won a global public vote with more than 75 percent of the votes from a total of 871,000 cast worldwide.
The "Futura" emblem traces a single white line of the number 26, reflecting sustainability and legacy. The winning emblem was revealed during an online event broadcast from the 2026 headquarters in Milan. The Organizing Committee was determined to use a single distinct element for both the Olympic and the Paralympic Winter Games and the logo has been adapted to include the colors of the natural light phenomenon that can often be seen above the Dolomites, expanding its accessibility to the visually impaired.
"Influenced by the themes of sport, solidarity and sustainability, 'Futura' illustrates a dynamic and modern design that reflects some the fundamental values of its Olympic and the Paralympic Winter Games," said Sari Essayah, the International Olympic Committee's Milano Cortina 2026 coordination commission chair. "Milano Cortina 2026's strategy for a people-centric Games builds on the belief that we are stronger together, evident in its engagement of the wider public in this decision-making process. Its determination to make Italy fall in love with the Games and the world to fall in love with Italy has been evident throughout this global initiative. We're certain this affection will continue to grow over the next five years, inspired by this unique emblem design."
It is the first time that a popular vote has decided the Games emblem. The 2026 Games are scheduled to take place February 6–26, 2026.