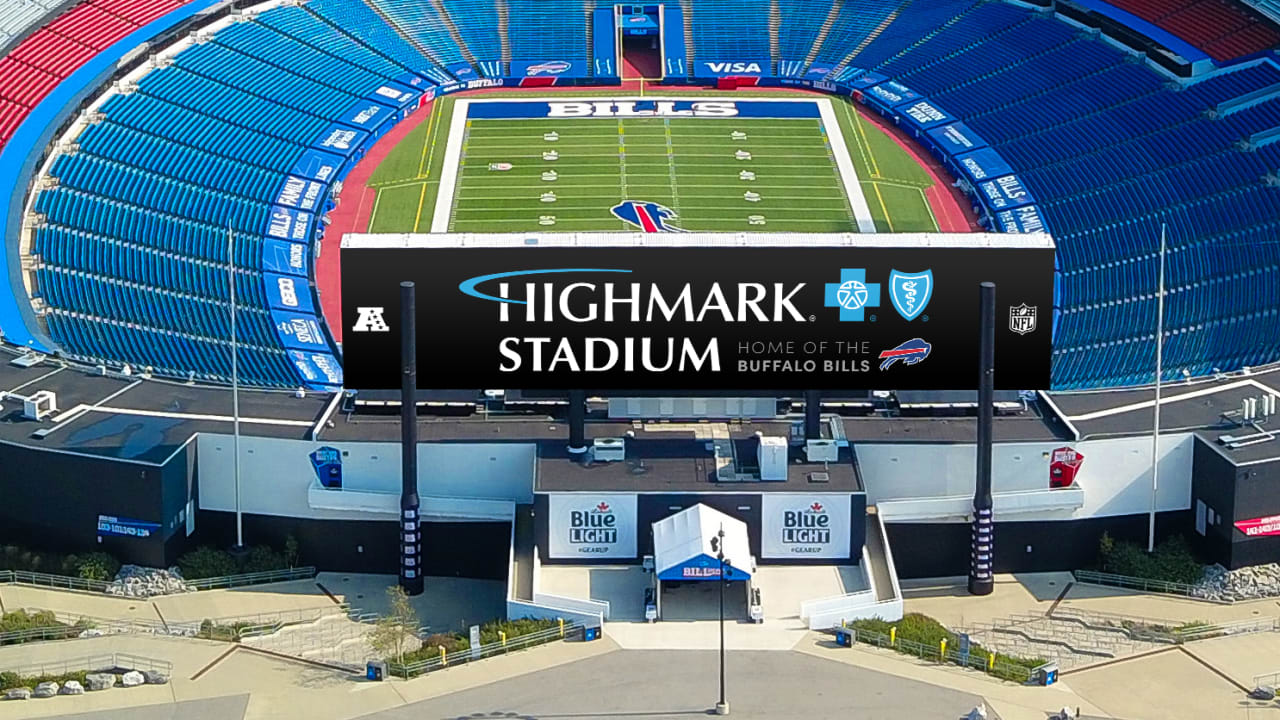 "We are proud to welcome Highmark to the Buffalo Bills family and we are thrilled to partner with them on a new naming rights deal for our stadium," said Kim Pegula, owner and president of the Buffalo Bills. "We are confident that Highmark Blue Cross Blue Shield of Western New York is committed to maintaining their status as a healthcare and philanthropic leader in our region. We look forward to many years of working together with their team creating great memories at not only NFL football games but at many other health and wellness events and community celebrations."
The stadium in Orchard Park, New York, was opened in 1973 as Rich Stadium after being sponsored by a local food products company. Its name was changed to Ralph Wilson Stadium in 1998 after the Bills' longtime owner and renamed in 2016 as New Era Field; the hat company was released from its naming rights agreement in July 2020 and the past NFL season saw the venue named Bills Stadium.
Under the agreement, the Bills and Highmark will work toward enhancing regional health and wellness through various activation opportunities at Highmark Stadium. Signage at the venue will completed over the coming months and will be in place by the kickoff of the 2021 season in September. The stadium currently seats 71,870.
"The Bills are a beloved institution in Western New York, and there is no better way for Highmark Blue Cross Blue Shield of Western New York to show that we plan to continue to be part of the fabric of this community than through this partnership," said David Anderson, chief executive officer of Highmark Blue Cross Blue Shield of Western New York. "Together with our longtime partner, Pegula Sports and Entertainment, we envision this stadium to be an all-encompassing asset for our region and beyond."