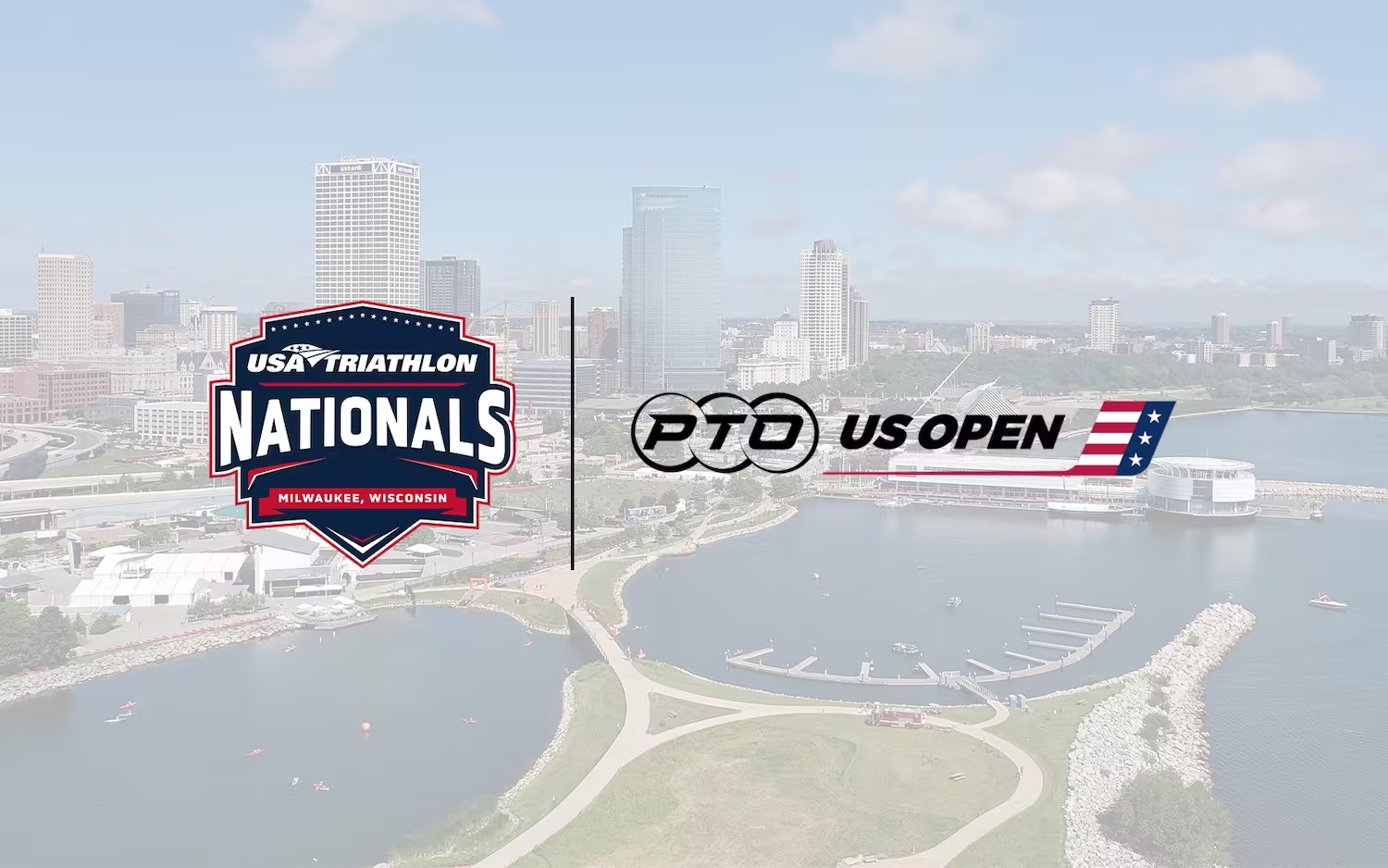 Milwaukee, Wisconsin, will host the 2023 PTO U.S. Open from August 4-5 alongside the USA Triathlon National Championships, the national governing body and Professional Triathletes Organization have announced.
The two organizations will partner with Sports Milwaukee to host with over 7,000 participants and 20,000 spectators expected to attend. The course will be around the city with a 2-kilometer swim in Lake Michigan, 80-kilometer bike throughout Lincoln Memorial Drive other areas of Milwaukee and finishing with an 18-kilometer run through Veterans Park returning on Lincoln Memorial Drive.
"Partnering with USA Triathlon at their National Championships in Milwaukee will give our professionals a fantastic backdrop to this year's PTO US Open as well as vociferous support," PTO Chief Executive Officer Sam Renouf said. "Having worked with USAT last year, we're building a great understanding and have a very clear vision for this year's races."
The Milwaukee date builds on last week's announcement that the 2023 PTO Tour will go to Asia for the first time, when the PTO Asian Open is staged in Singapore on August 19-20. In its first season, the PTO US Open was part of a three-race tour to take longer distance triathlon to a broader audience.
"With three days of all-day racing we are able to host three distinctly different events – sprint and Olympic-distance national championships, Zone3 Youth and Junior Nationals, and the PTO US Open – and give every competing athlete their well-deserved time in the spotlight," said USA Triathlon Chief Sport Development Officer Tim Yount. "This triathlon festival will showcase one of the things that makes our sport both unique and great – athletes ages 7 to 87, age group and professional, from all over the U.S. and around the globe, racing at the same venue over the same weekend and we look forward to celebrating our multisport community with so many."