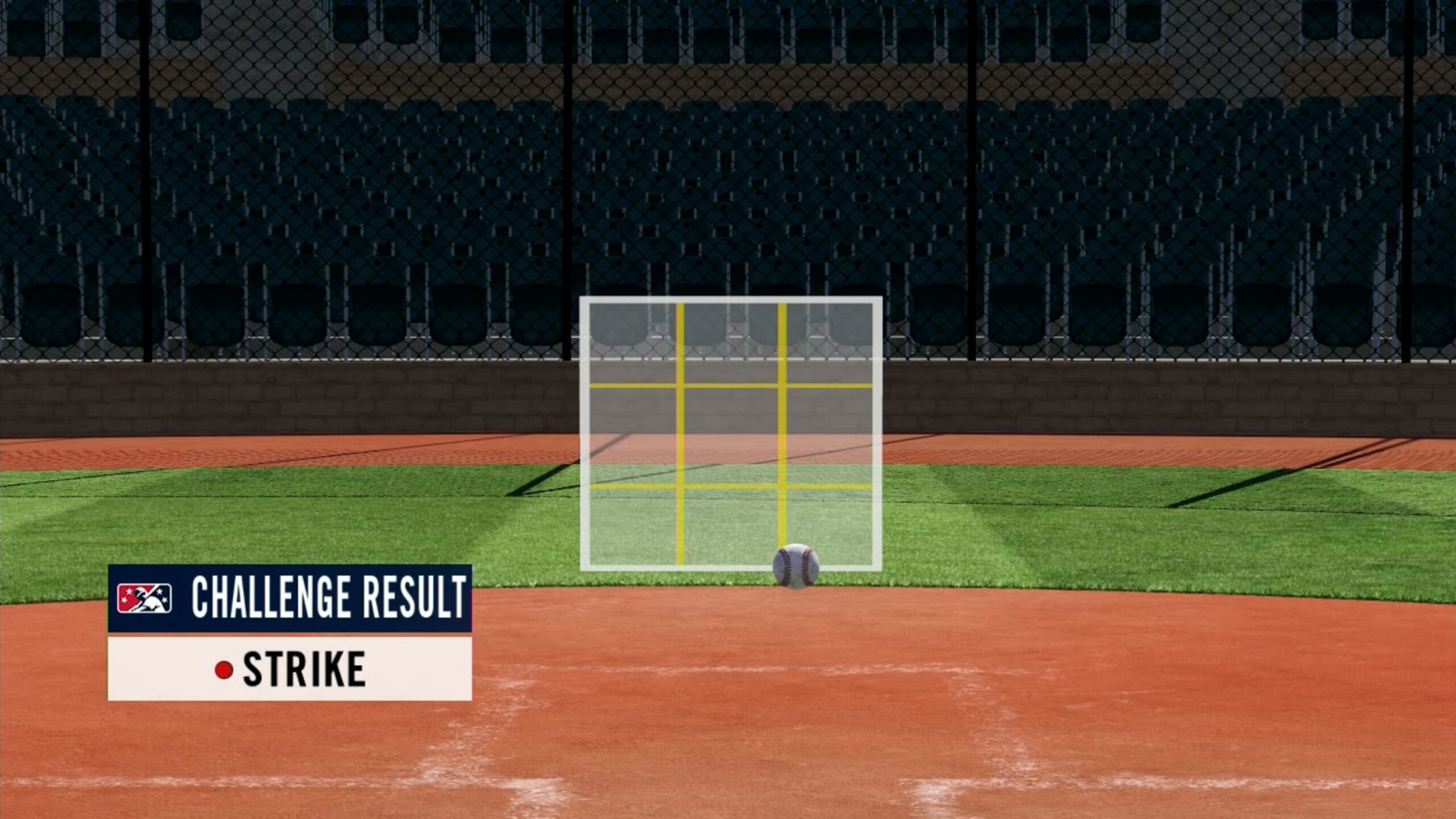 According to a report by ESPN's Buster Olney, Major League Baseball will implement an electronic strike zone in all 30 Triple A ballparks in 2023.
Olney notes the Automated Balls and Strikes system, commonly referred to as ABS, will be used in two different ways, with 15 of the Class AAA stadiums using all of the calls determined by an electronic strike zone, and the other half will be played with an ABS challenge system similar to that used in professional tennis.
Each team will be allowed three challenges per game, with teams retaining challenges in cases when they are proved correct.
Whichever system MLB deems to be better for the future of the game will be considered for usage in the Big Leagues.
In 2019, the independent Atlantic League used the electronic strike zone in an all-star game, and that same year, the Arizona Fall League was played with the ABS. In 2021, the ABS was deployed in some Class A parks. Last season, the full ABS was used for some Class AAA games.
Now this is interesting. pic.twitter.com/dNcHuYsVle— Nationals Source (@NationalsSource) October 19, 2022
The game of baseball has seen its share of technology in recent years, with most being surrounded by cheating allegations. Several teams were using Apple Watches to seemingly gain an advantage during games in the mid 2010s. That evolved to the Houston Astros controversially using a center field camera and direct TV feed to the dugout to steal pitches during their first World Series season of 2017.
There will also be a large technological advancement in MLB stadiums soon, as a pitch clock will be instituted beginning with the 2023 season. That system was also used and cultivated in the minor leagues, just as the ABS system will be this coming Triple A season.