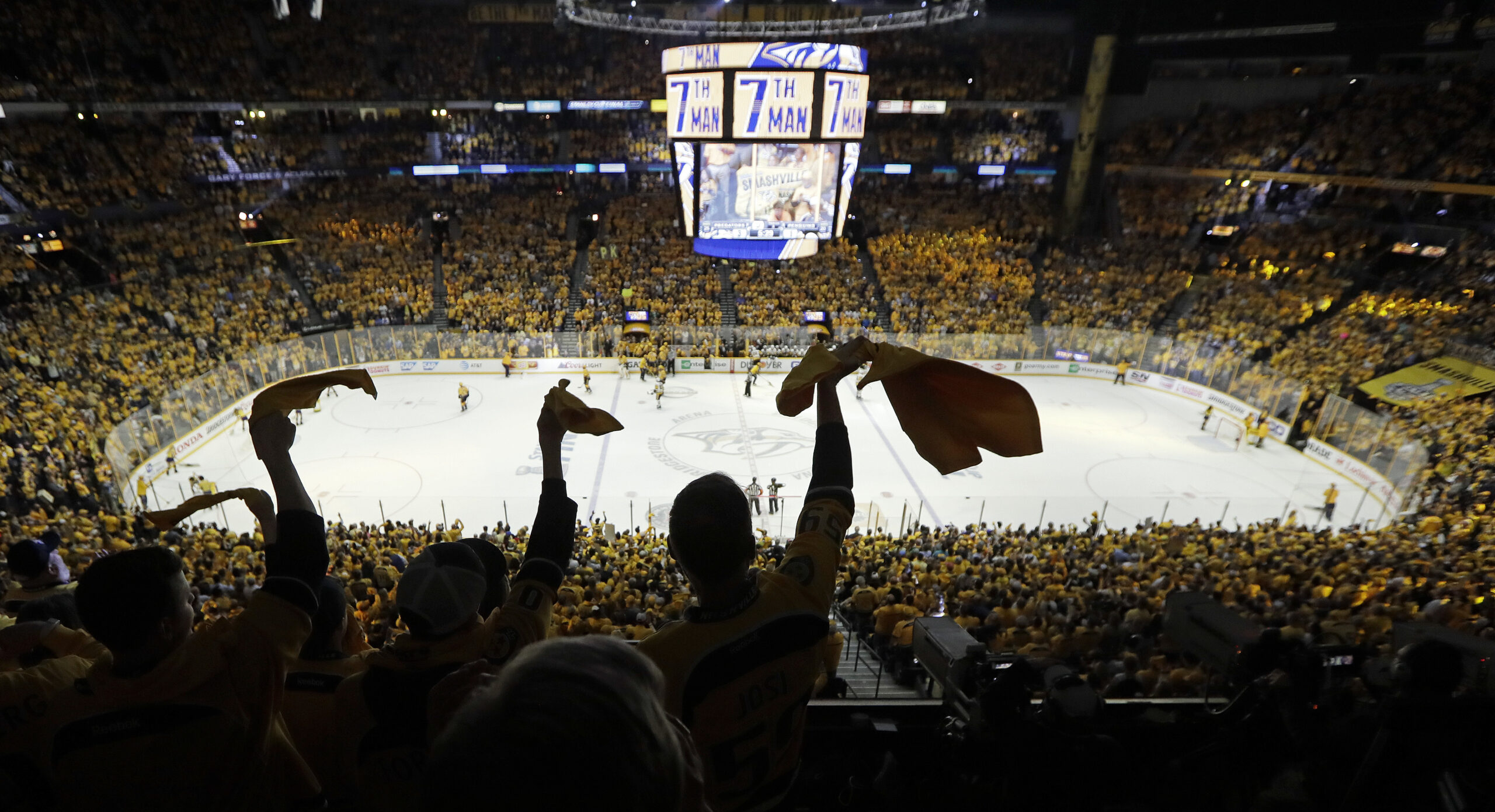 The ownership group of the Nashville Predators has formed Sabertooth Sports & Entertainment, LLC, which will engage in operational and sales opportunities outside Bridgestone Arena and include services including event booking and production, venue operations, special event creation and other services related to sports, events, venues and entertainment.
The Predators own and operate two Ford Ice Center locations in Bellevue and Antioch that will now be supervised by SS&E along with Bridgestone Arena. The team has external partnerships over the past several years with events such as the Simmons Bank Open golf tournament, Pilgrimage Music & Cultural Festival, EAMOTION's Jingle Beat, Music City Winterfest and CMA Fest. The most notable ventures existing outside the footprint of Bridgestone Arena — Ford Ice Center Antioch and Bellevue, which opened in 2014 and 2019 respectively — will now fall under SS&E's scope.
"We have been working on the SS&E concept for quite some time," said Sean Henry, president and chief executive officer of the Nashville Predators. "Due in part to the success of the Predators, Bridgestone Arena and our Ford Ice Centers, we have garnered attention from others in the community asking us for assistance with sales, marketing and event operations. As we take this new step forward, we are pleased to not only help our partners, but to elevate our Middle Tennessee communities and accelerate economic development across our region."
SS&E will further extend the impact of the Scott Hamilton Skating Academy and other programs that originated at the Ford Ice Centers. One of the first examples of this extension of the impact of the Ford Ice Centers and SHSA is the Montgomery County Multi-Purpose Event Center, which is under construction in Clarksville, Tennessee. Featuring two sheets of ice, with one convertible to a full event venue with about 6,000 seats, suites and hospitality areas, the building is scheduled to open during the 2022–2023 season. It will be the home of Austin Peay State University's men's and women's basketball teams and host a variety of events.
"SS&E will be visionary; it will work without fear of failure," Henry said. "Just as we do at the Ford Ice Centers, SS&E will have dedicated staff with a great deal of expertise and experience. They will share the same business philosophies and values of the organization and they'll have the arena, the Preds and our leadership team behind them, supporting all key decisions and operations."
Bridgestone Arena hosts events such as the CMA Awards, the SEC men's basketball tournament and Scott Hamilton and Friends. Completed in 1996, the venue hosts 17,159 for hockey and a little over 19,000 for special events. It also has hosted the 1997 U.S. Figure Skating Championships and 2004 USA Gymnastics championships, along with the 2014 NCAA Women's Basketball Tournament Final Four.