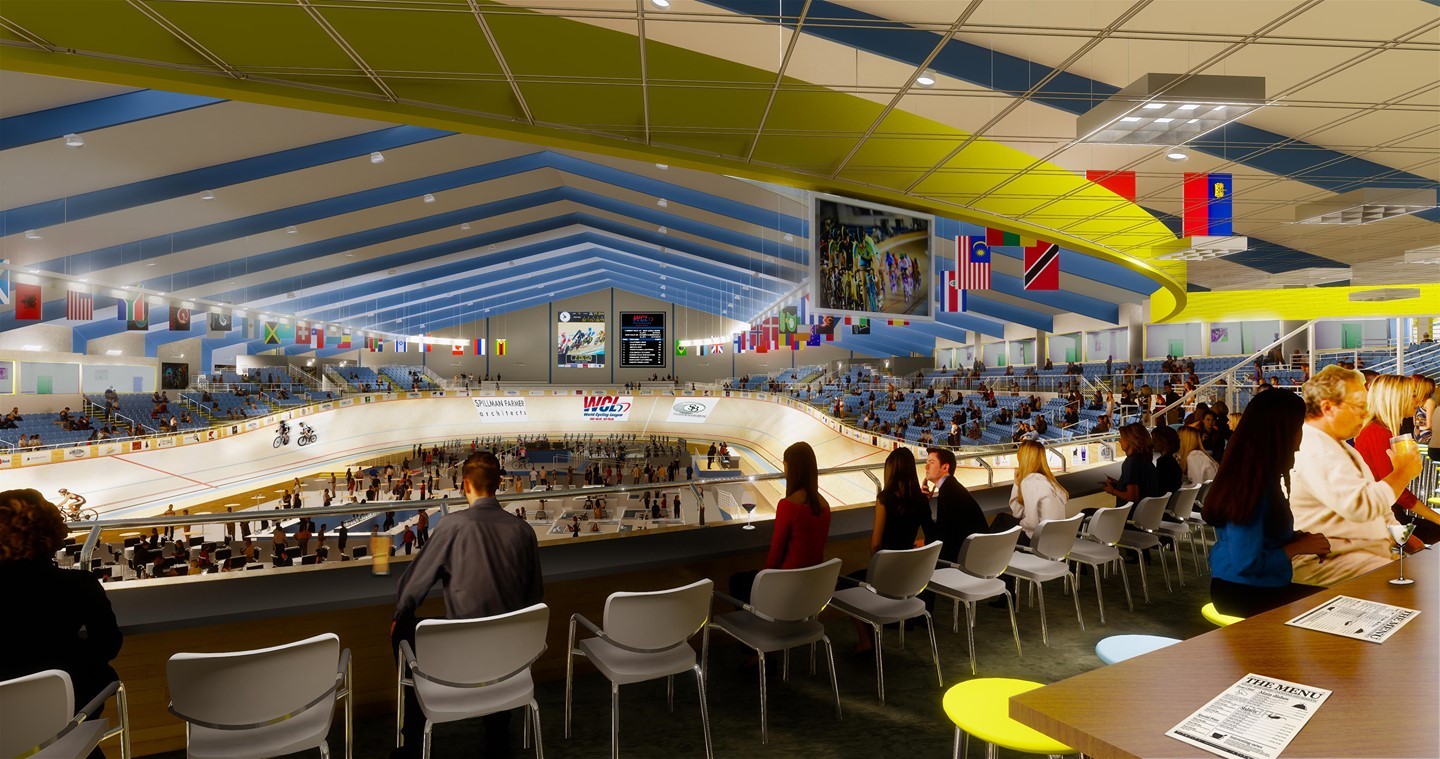 The sale of 26.3 acres of land in Coatesville, Pennsylvania, has been approved by the local city council toward a future site that will include an indoor velodrome as part of a $50 million National Sports and Events Center.
Coatesville's Redevelopment Authority, after a series of public meetings, project reviews and negotiations, recommended the sale to IDG Development LLC, a Coatesville-based company comprising a joint venture between New Heritage Properties and Activated Capital. IDG's plan calls for development of the NSEC, which with its indoor cycling facility will both serve regional needs and become an international center for cycling.
"We have worked hard to assemble a dynamic team to develop and manage the NSEC that will drive opportunity and prosperity for the City of Coatesville for generations to come," said Crosby Wood, principal at New Heritage Properties.
The Velodrome Development Foundation has pledged its support of the project by launching a $5 million capital campaign to attract philanthropic investments from regional nonprofit organizations as well as from a national network of cycling organizations and youth sports development advocates. Greg LeMond, three time winner of the Tour de France, is the Foundation's honorary chair.
The venue in Pennsylvania will feature a 200-meter velodrome with state-of-the-art sound, lighting, scoreboards and live-streaming video capabilities. The infield is adaptable for many uses including a beer garden for tournaments and courts, and stages for a variety of sports, concerts and special events.
"The velodrome enhances our mission to enrich lives and positively change communities through world-class cycling and youth development programs that serve young people, including persons with disabilities, college athletes and aspiring international and Olympic and Paralympic competitors. We look forward to helping make this a huge success for the community and the nation," says Stephen Whisnant, Velodrome Development Foundation president.