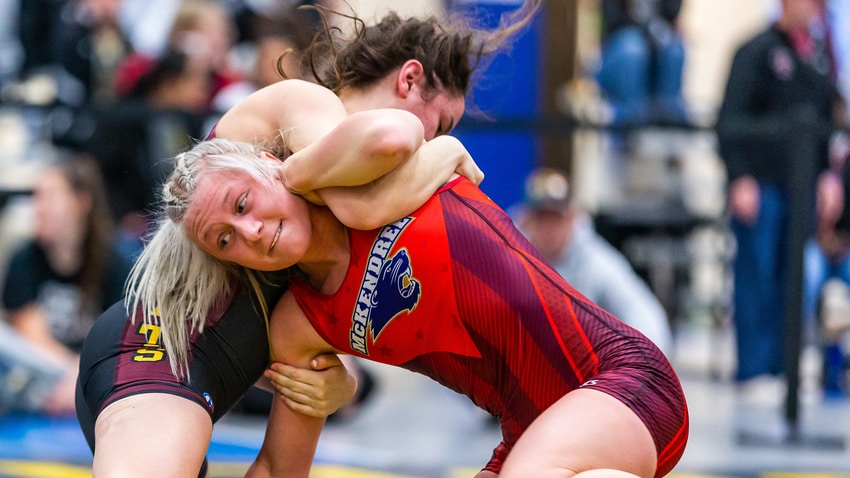 The National Collegiate Women's Wrestling Championships has found a new home.
Cedar Rapids, Iowa, and the Alliant Energy PowerHouse will host the 2023–2025 events, the first time the NCWWC has taken place in the city.
"Cedar Rapids is excited to welcome the top collegiate women's wrestlers from across the country for the National Championships in 2023, 2024 and 2025," said Jay Fanta, director of sports tourism with the Cedar Rapids Tourism Office. "The Alliant Energy Powerhouse has hosted several national championship wrestling events in the past and will undoubtedly provide a top-tier experience for the athletes and visitors. We are excited to welcome athletes and share our vibrant community."
The NCWWC serves as the annual national championships for NCAA-affiliated varsity wrestling programs. Women's wrestling is currently labeled an "emerging sport" by the NCAA. The NCWWC is being hosted by a coalition of national wrestling organizations on behalf of the NCAA programs and will be held until women's wrestling achieves official championship status within the NCAA.
The NCWWC will make its Iowa debut March 3–4, 2023, in Cedar Rapids. The estimated annual economic impact to the Cedar Rapids community is $642,450, with a three-year total nearing $2 million. The NCWWC was previously hosted by Adrian College in Michigan in 2020 and 2022 and by Tiffin University in Ohio in 2021.
"There is no better place than Iowa for wrestling, both for men and women," said Michael Duffy, Adrian College athletic director and chair of the NCWWC Committee. "Cedar Rapids has hosted many NCAA Championships in men's wrestling. This is a great venue and a great host community. We want to show that women's wrestling is ready to take it to the NCAA Championships. We take it to the next level with Cedar Rapids."
The NCWWC includes NCAA programs from Division I, II and III. Athletes must qualify for the NCWWC through regional qualifiers. In 2022, there were 32 qualifying colleges represented and more programs are expected to qualify for the 2023 championship.