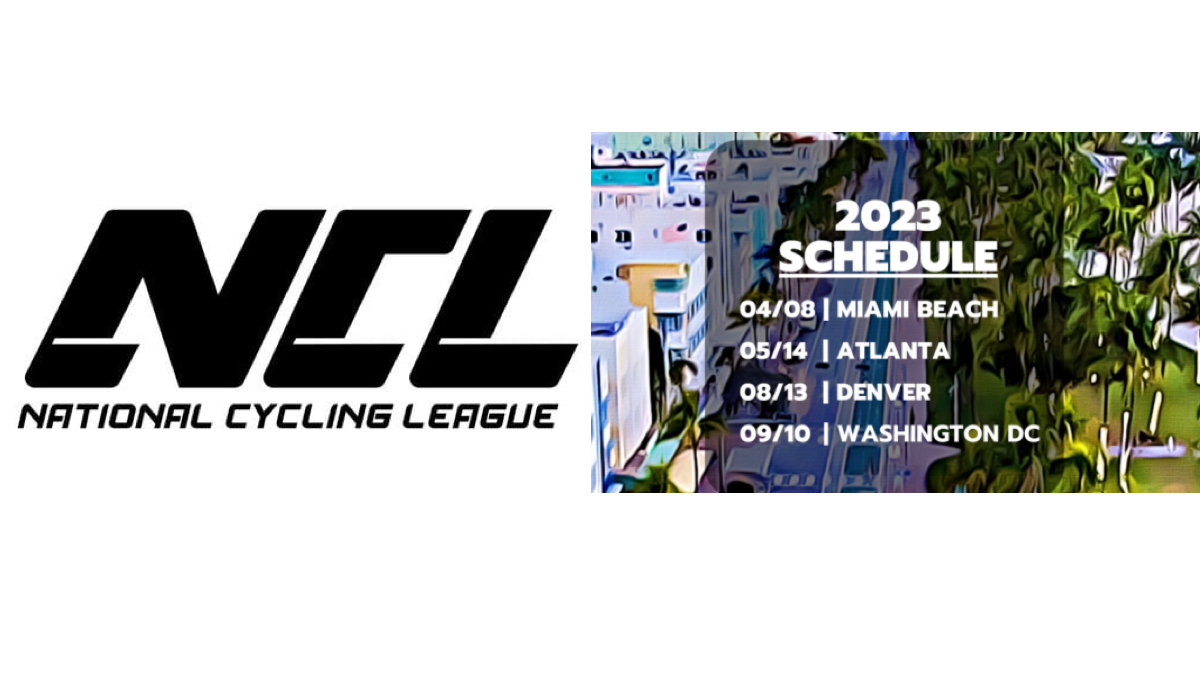 The National Cycling League has announced event dates for the four-race series that will determine the winner of the 2023 NCL Cup. Ten teams, including the NCL's own Miami Nights and Denver Disruptors, will compete in four criterium-style cycling races on downtown city street circuits for their share of $1 million in prize money.
The 2023 National Cycling League calendar opens in Miami Beach on April 8, then goes to Atlanta on May 14. The third stop is in Denver on August 13 and the season concludes in Washington D.C. on September 10. All events are sanctioned by USA Cycling.
"We are proud to partner with these iconic cities and civic leaders who share the NCL's values and revolutionary vision for professional cycling in the United States," said Paris Wallace, co-founder and chief executive officer of The National Cycling League. "With a new racing format, innovative technologies for fan engagement, and inclusive entertainment for all spectators, the NCL sustainable event model stands to not only completely change the perception and appeal of pro cycling in the US, but to be the blueprint for future sporting events."
The NCL Cup events will feature an innovative competition format where men and women compete on the same team, on the same course, in a way that respects their differences yet weighs their performances and values their contributions equally.
Fans will have access to in-race data through the NCL's scoreboard, a first in professional criterium racing.