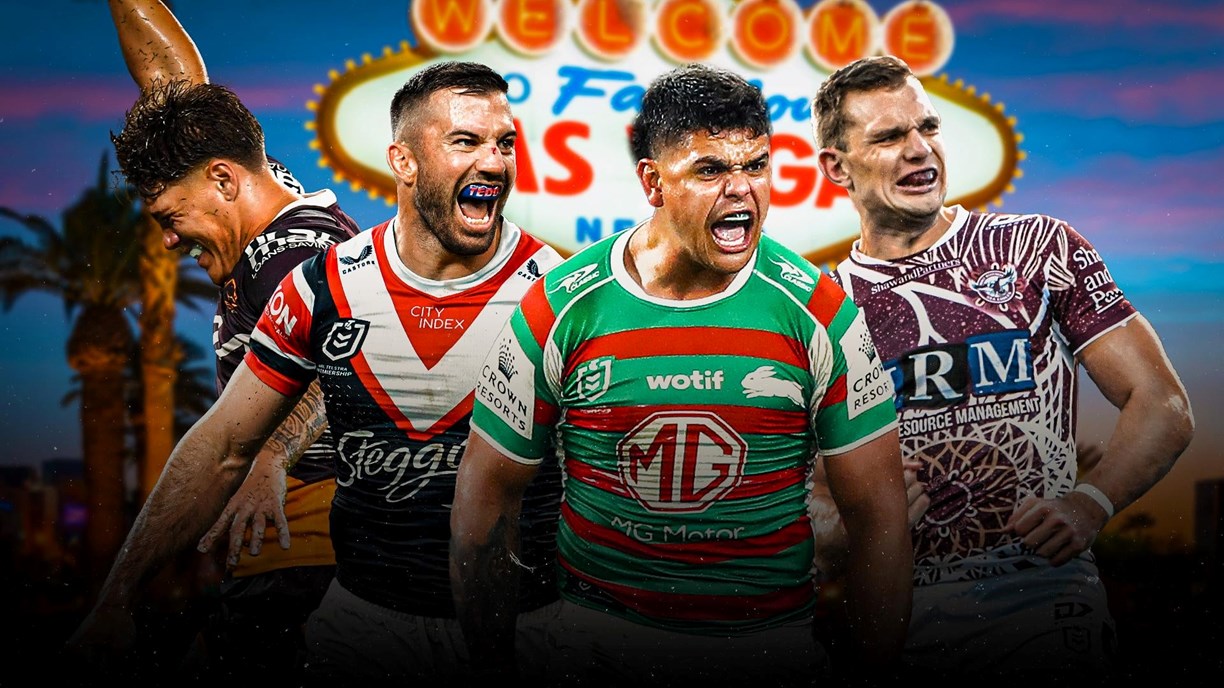 The National Rugby League in Australia will have four teams compete in premiership matches planned for Las Vegas the week after the Super Bowl in February 2024.
The Brisbane Broncos, Manly Sea Eagles, South Sydney Rabbitohs and Sydney Roosters will play in Nevada after a series of club proposals within the NRL, which has its season typically run from March through October with clubs throughout Australia and New Zealand.
"The 2024 Las Vegas matches will form part of an exciting 'Australia Week' in Las Vegas where we will be showcasing rugby league and Australia to the U.S. market," said NRL Chief Executive Officer Andrew Abdo. "We are now working collaboratively with the four clubs to finalize arrangements for the proposed matches in Las Vegas and make this a blockbuster event for fans by maximizing travel, attendance and enjoyment of a unique rugby league experience. Rugby league will be on a stage which the sport has simply never been on before and we look forward to giving all clubs the opportunity in coming years."
South Sydney and Brisbane have said games will be at Allegiant Stadium, home of the NFL's Las Vegas Raiders with a capacity of 65,000.
"We're excited to be part of history, taking rugby league to the one of the biggest markets in the world," Broncos Chief Executive Officer Dave Donaghy said. "The NRL has never played a Premiership game for points outside of Australia and New Zealand, so this a huge honour for our club and we look forward to playing our role as ambassadors for rugby league in the USA."
South Sydney has played exhibitions in the U.S. in the past, going to Florida for a match against England's Leeds Rhinos in January 2008 at the University of North Florida.
"The NRL asked for expressions of interest to be included in the Las Vegas event and we put our hand up, having previously had the experience of taking a game to the United States in 2008," said South Sydney Chief Executive Officer Blake Solly. "The profile of our club in North America began developing through one of our investors in Russell Crowe back in 2008 and it will continue to climb through our most recent investor in Mike Cannon-Brookes and his connections with the Utah Jazz NBA franchise in 2024."