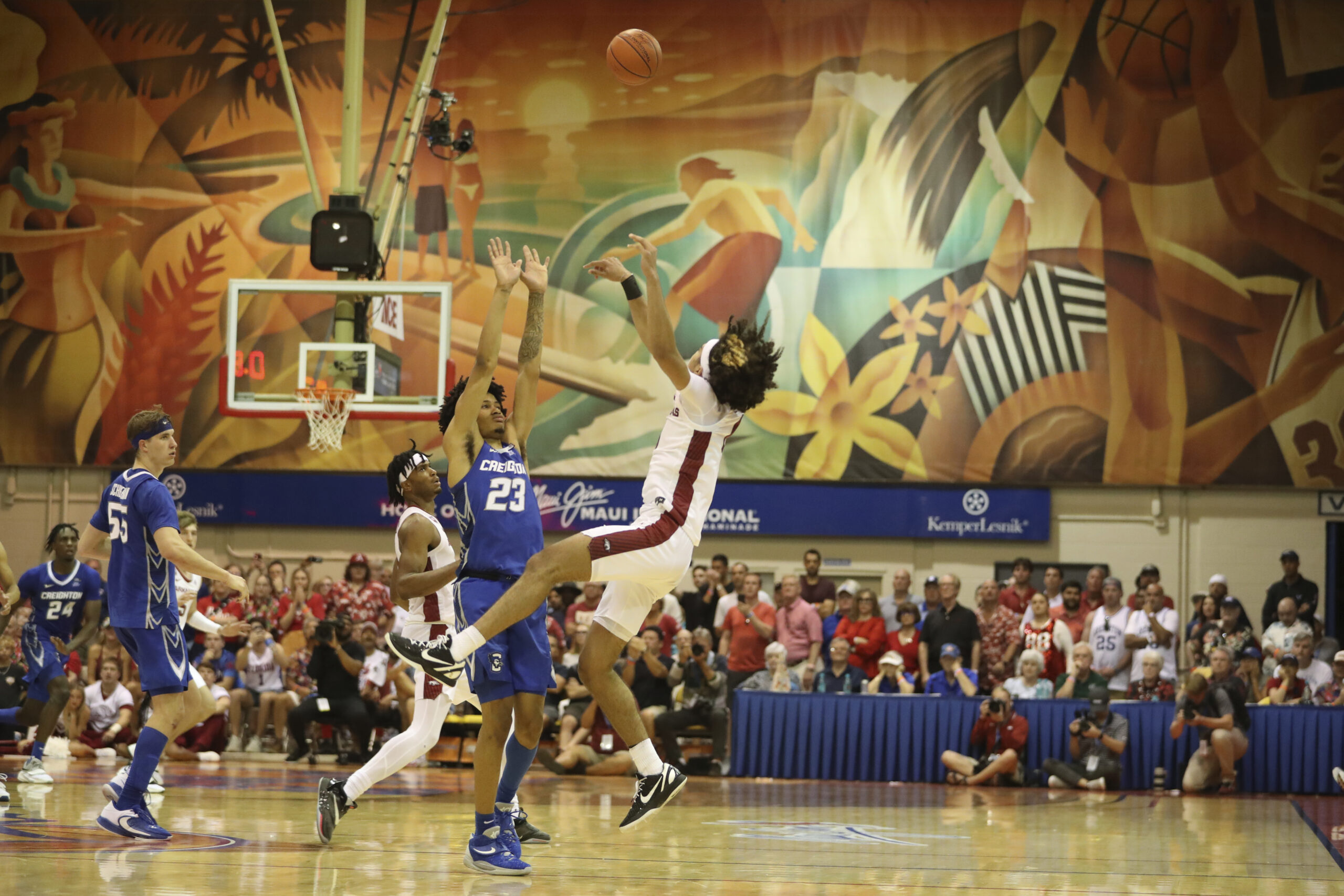 Wildfires on Maui that killed at least 55 people and wiped out a historic town have also, from a purely sports event standpoint, led to discussion over if one of college basketball's biggest non-conference tournaments will be able to hold the event on the island in late November.
The wildfires are the state's deadliest natural disaster since a 1960 tsunami that killed 61 people. Visitors on nonessential travel were being asked to leave the island, according to the Hawaiʻi Tourism Authority. People who plan to visit West Maui in the coming weeks were encouraged to consider rescheduling those plans, the authority said.
The town of Lahaina, where more than 1,000 structures have been damaged or destroyed, is where the annual Maui Invitational has been held for decades. The Lahaina Civic Center, a 2,400-seat gymnasium, has been the tournament host and remains intact (if it did reportedly have to be evacuated after earlier serving as an evacuation center).
"We are actively monitoring the wildfire situation in Maui," tournament organizers posted on Twitter/X. "Our main concern right now is the safety and well-being of our Maui 'Ohana and the first responders that we know are doing everything in their power to keep the island safe. We will share more information as it becomes available."
Tournament host Chaminade was scheduled to welcome Gonzaga, Kansas, Marquette, Purdue, Syracuse, Tennessee and UCLA for its 40th anniversary event. Due to COVID-19 issues, the 2020 and 2021 tournaments were both moved out of Maui with the 2020 event at Harrah's Cherokee Center in Asheville, North Carolina, and the the 2021 event at Michelob Ultra Arena in Las Vegas.