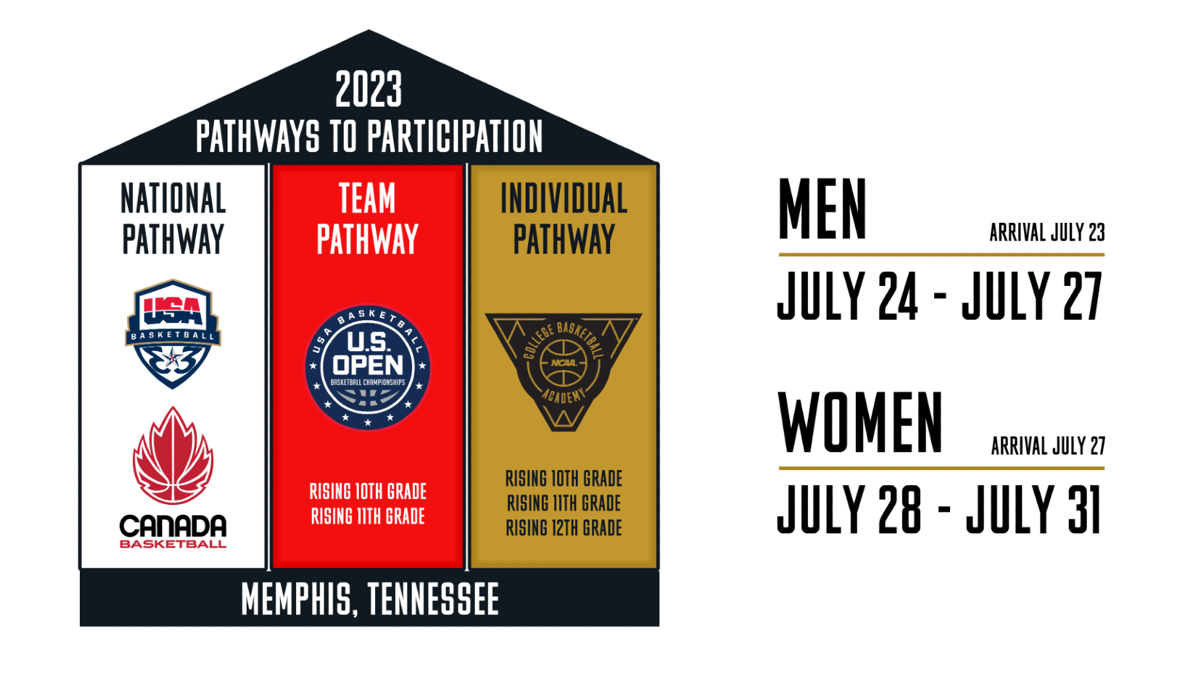 The inaugural College Basketball Academy for women will take place July 28–31 at the Memphis Sports and Events Center in Memphis, Tennessee. In addition, the College Basketball Academy for men, which has been restructured since its debut in 2019, is set to return July 24–27 at the same venue.
Organized with input from the National Association of Basketball Coaches and the Women's Basketball Coaches Association, the academies are designed to give prospective student-athletes a sample of the college basketball experience. Some topics include life skills courses about NCAA eligibility and compliance; the recruiting process; name, image and likeness opportunities; agents; the transfer portal; mental and physical health and the pathway to professional basketball opportunities.
"The goal of these academies is to ensure that prospective student-athletes are informed of the value and overall experience collegiate basketball provides," said Dan Gavitt, NCAA senior vice president of basketball. "Educating and engaging high school players, as well as their parents and guardians, about college basketball opportunities is a key goal. We believe the academies' life skills courses will benefit student-athletes as they continue their basketball and academic journeys, while the event also provides coaches with a structured evaluation opportunity."
Prospective student-athletes can participate by qualifying via one of three pathways;
The National Pathway includes USA Basketball's under 17 3×3 junior national team trials and training camp, as well as Canada Basketball's NextGen national team training camp.
The Team Pathway features the U.S. Open Basketball Championships at the NCAA College Basketball Academy, which is USA Basketball's premier 5×5 youth national championship.
In the Individual Pathway, NCAA Division I coaches, along with a College Basketball Academies advisory board, will select up to 400 players from the classes of 2024, 2025 and 2026 for both men and women.