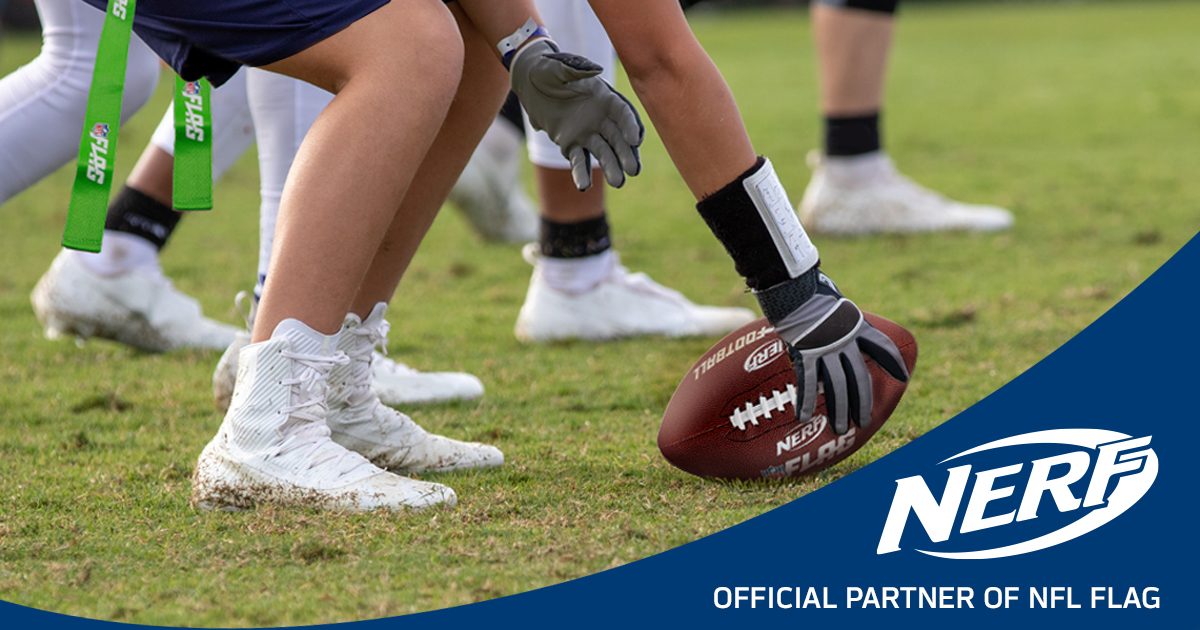 Hasbro has announced a deal with NFL Flag for the Nerf brand to become the official supplier of footballs and flag belts for league play in the U.S. Under terms of the deal, Hasbro will supply Nerf-branded footballs and flag belts to more than 1,600 NFL Flag leagues, serving more than 500,000 participants in 50 states starting this summer.
Athletes ages 6 and under will compete with Nerf-style, foam footballs, and athletes 7 and above will use a traditional composite, regulation Nerf football. Nerf will also create branded experiences at year-round regional tournaments held in major markets and the NFL Flag Championship held during Pro Bowl.
Hasbro has also agreed to supply Nerf footballs and flag belts for the NFL Flag "Flag in Schools" program, an initiative to distribute sporting equipment and gear to schools in elementary, middle and high schools.
"Thanks to our partners at NFL Flag, Nerf will be the very first ball kids play with as they begin their football journey and progress through the NFL Flag Football League," said Teresa Pearson, senior director of global band marketing and development for Nerf. "We're honored to join the NFL Flag's mission of delivering the excitement of youth football, and the importance of active play, to communities and families across the country."
NFL Flag branding will also be featured on Nerf products including an "Official NFL Flag Partner" emblem that will be on packaging at select retail locations beginning this spring.
"Nerf is an iconic brand that's synonymous with the fun, competition and excitement of youth sports," said NFL Flag Executive Director Izell Reese. "We're proud to call Nerf the official football and flag provider of NFL Flag and look forward to providing the best flag football experience and equipment to NFL Flag athletes of all ages."