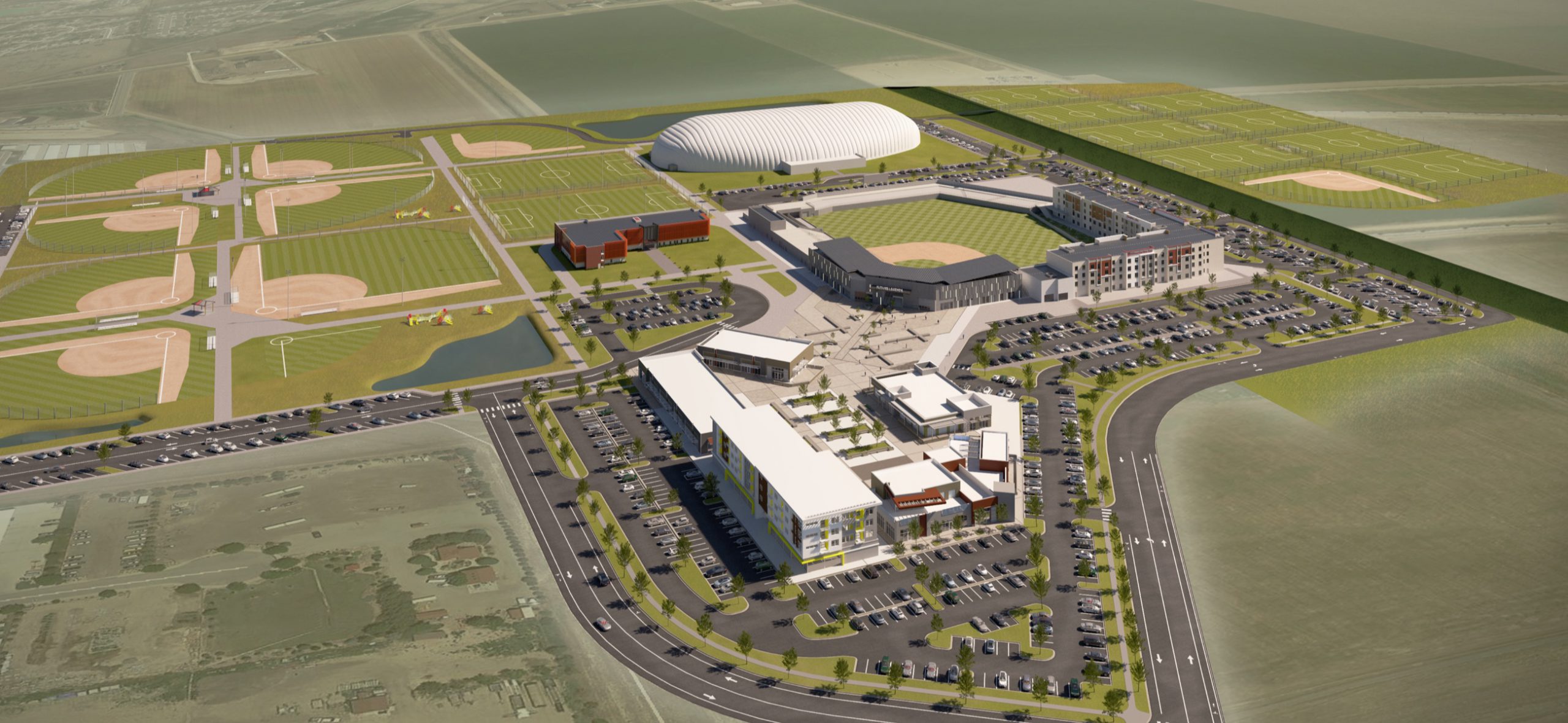 Future Legends Complex in Windsor, Colorado, has announced a partnership with Levy to provide food, beverage and hospitality experiences for visitors to the new 118-acre complex expected to open in spring 2022. Levy intends to work with the venue under construction to provide services including concessions, catering, restaurants and suites.
The venue is co-founded by the Katofsky Family ownership group and former Colorado Rockies outfielder Ryan Spilborghs. The complex about an hour north of Denver will include a professional stadium that will serve as home to the Northern Colorado Owlz, multiple baseball diamonds, multipurpose fields, an indoor bubble sports arena, lodging and retail.
"Future Legends is very excited to be partnering with Levy as a global leader in hospitality to elevate our food and beverage offerings," Future Legends CEO Jeff Katofsky said. "We are passionate about providing the best possible hospitality and fan experience to all of our visitors; Levy matches that passion and will help us achieve that aim."
Levy has several other partnerships in Colorado including at University of Colorado athletic venues, and at the new downtown stadium for the Colorado Springs Switchbacks FC.
"Future Legends Complex is such an exciting venue because it will be the home of so many memories, whether a family weekend, a night out at the game, or a social gathering," said Andy Lansing, president and CEO of Levy. "We're thrilled to join with Future Legends to elevate each one of these visits. Every food and beverage experience, from fan favorites in concessions to a restaurant outing after the event will be unique, celebrate all the details that make this place memorable, and deliver welcoming hospitality."