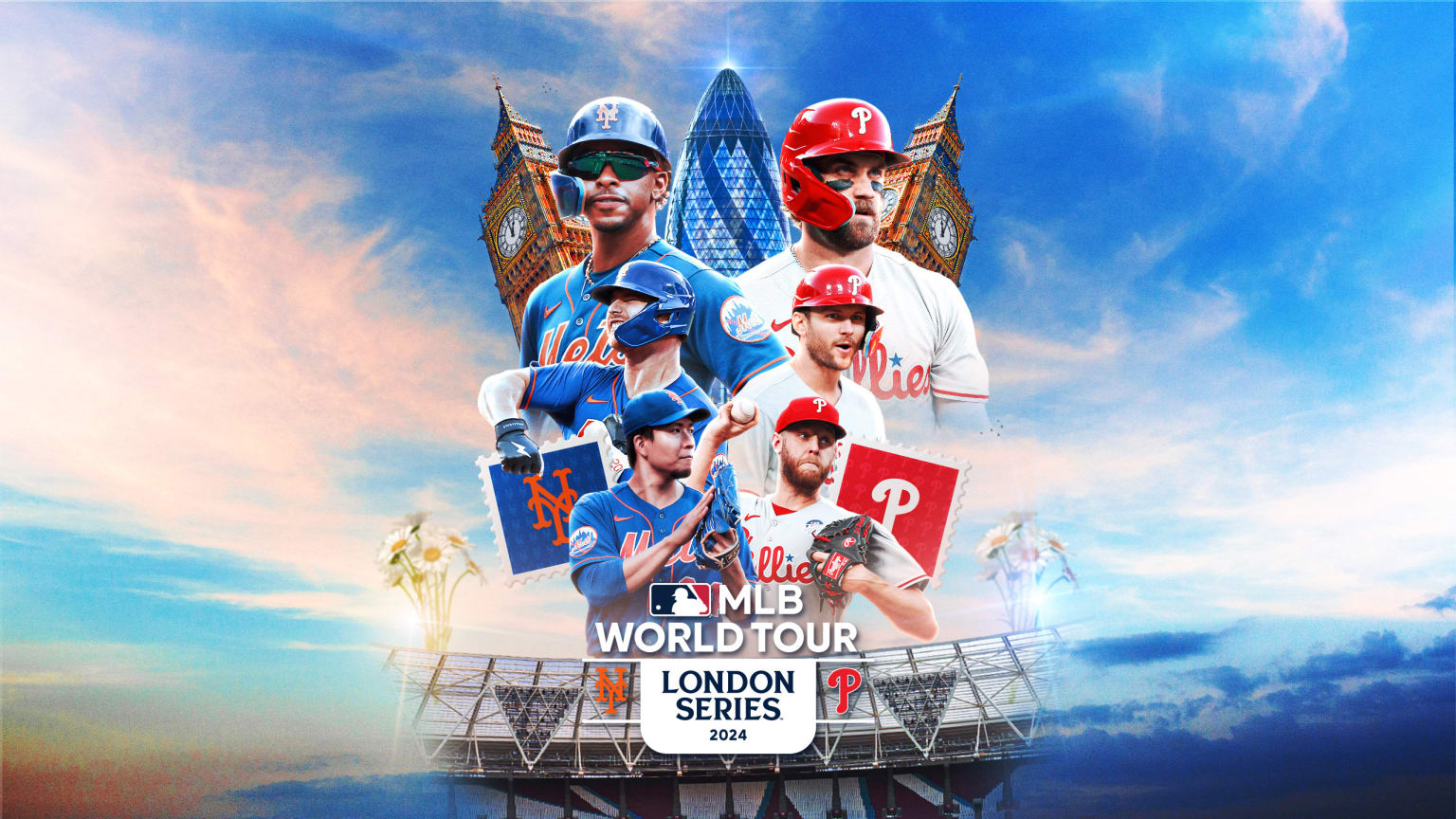 The New York Mets and Philadelphia Phillies will play a two-game series in London next season as MLB takes another rivalry abroad at London Stadium, ahead of this weekend's series between the St. Louis Cardinals and Chicago Cubs.
The first MLB series in the British capital — and in Europe — featured the New York Yankees and Boston Red Sox in 2019. This will be the Phillies' first international trip. It will be the Mets' fourth; they played in Mexico in 1996, in Japan in 2000 and in Puerto Rico in 2010.
"We think our game is at its best when we have traditional rivals playing and we want to show the fans here in London the very best form of baseball," MLB Commissioner Rob Manfred said.
Manfred spoke Friday before Cardinals and Cubs players worked out on the artificial turf at the home of Premier League soccer club West Ham.
"We want to show our best when we come someplace special like London. We do regard London to be special — of strategic importance to us," Manfred said.
The London Series is part of the MLB World Tour, featuring as many as 24 regular-season games and as many as 16 exhibition games played in Asia, Europe, Mexico and Latin America through the 2026 season.
"It is an honor to be selected for the 2024 London Series," Phillies Chief Executive Officer John Middleton said. "This is a wonderful opportunity to showcase our players' talents to a new audience. It is also a great chance to play in front of the large contingent of Phillies fans who reside in the UK."
"Alex and I are thrilled the Mets will play in the MLB 2024 London Series," Mets Owner Steve Cohen said. "Our Queens family is ready to show London a great time with exciting baseball and amazing experiences that create new fans and build the Mets community throughout the United Kingdom."
The Yankees are lobbying to play in Paris in 2025. The league has not confirmed the French capital yet, but the players' association signed off on MLB holding a game in Paris in 2025 as part of last year's collective bargaining agreement.
"We are in the process of working on Paris in 2025," Manfred said. "We're not at the point where we're going to make a commitment or make a formal announcement but it is in the planning stages and was part of the general program that was laid out in the basic agreement."