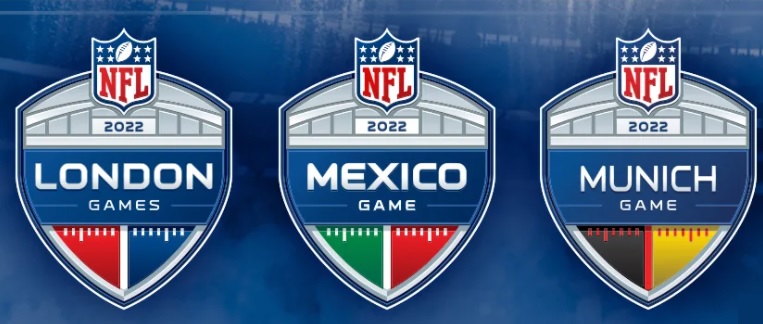 In its concerted effort to grow the game outside America's borders, the National Football League has announced it will be adding five international games to its 2022 schedule.
The first three games will take place in London. The Minnesota Vikings take on the New Orleans Saints on October 2 at 9:30 a.m. ET at Tottenham Hotspur Stadium. Both teams have won on two previous occasions in the UK.
One week later, the New York Giants clash with the Green Bay Packers on October 9, also at 9:30 a.m. ET at Tottenham Hotspur Stadium. New York will play in the UK for the third time, having won both the inaugural London game at Wembley Stadium in 2007 and the first game played at Twickenham Stadium in 2016. This is Green Bay's inaugural trip overseas.
The third London game will feature the Denver Broncos and Jacksonville Jaguars on October 30 at Wembley Stadium at 9:30 a.m. ET. This is Denver's first trip to London since 2010, while it's Jacksonville's eighth time in London.
The inaugural NFL game in Germany will pit the Seattle Seahawks against the Tampa Bay Buccaneers in Munich on November 13 at Allianz Arena – home of Bayern Munich – at 9:30 a.m. ET.
The final international game will be a Monday Night Football contest on November 21 between the San Francisco 49ers and Arizona Cardinals at Estadio Azteca in Mexico City at 8:15 p.m. ET. In 2005, the teams played at Estadio Azteca with 103,467 fans in attendance, the eight-largest crowd in NFL history.
Three of the five games will air on NFL Network, with the exceptions being Broncos-Jags on ESPN Plus and 49ers-Cardinals on ESPN.
Tickets for the games in Munich and London will be available in June and tickets for the game in Mexico City will be available in August.