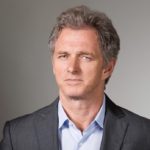 Tim Ellis has been appointed chief marketing officer of the National Football League, effective September 17. A marketing veteran with more than 25 years in the industry, Ellis most recently spent seven years as chief marketing officer at Activision Blizzard.
"We are excited to welcome Tim to the NFL family," said Maryann Turcke, chief operating officer at the NFL and to whom Ellis will report. "Tim's marketing innovation experience with reaching new audiences via emerging platforms, and driving engagement using creative storytelling will further strengthen the NFL brand. As a lifelong football fan, we know Tim is ecstatic about the opportunity to work with our internal teams and partners in building world-class marketing programs that will excite and reward our core audiences, as well as attract and engage future fans."
During his tenure at Activision, Ellis led the company's global marketing strategies and programs for its video game titles and drove its launch campaigns for gaming franchises. Prior to that, Ellis held various global marketing executive positions at Volkswagen America and Volvo.
In his new role with the NFL, Ellis will be responsible for all aspects of its marketing organization and will directly oversee research, content development, consumer engagement, advertising promotions, marketing operations and branding.