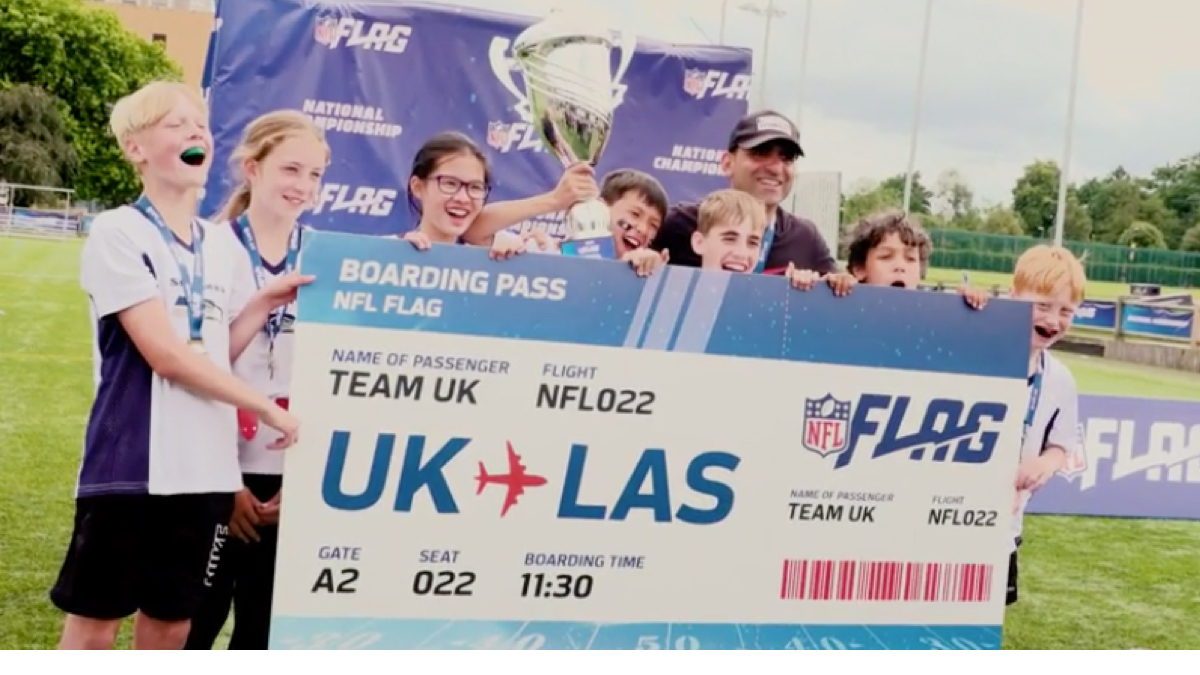 The National Football League and British American Football Association have announced a strategic partnership that will see the NFL and the National Governing Body for American Football in Great Britain accelerate the delivery and participation of flag football at all levels.
The collaboration will create an increase of flag football programs in primary and secondary schools, community teams, universities and across the NFL Foundation UK, with a focus on creating more pathways to play for women and girls. Education programs for teachers, parents and sports delivery professionals will also be introduced as part of a shared goal to recruit more coaches to the game.
"Growing the game of flag football across the world is a major strategic priority for the NFL and our partnership with the British American Football Association will help us continue to accelerate the development of the game in the UK in the years ahead," said Henry Hodgson, managing director of NFL UK. "We know flag football helps young people discover the importance of sportsmanship, teamwork and friendship, both on and off the field, and with this BAFA partnership we will inspire and enable more people to play flag football in the UK than ever before."
NFL Flag Football is currently played in 470 schools by 28,000 people in 26 regions across the United Kingdom. It's played by more than 20 million people around the world across more than 100 countries, with women and girls driving some of the fastest growth.
"The NFL and BAFA share a mutual ambition to develop and grow the game of flag football, providing more opportunities for young people to play the sport," said Pete Ackerley, BAFA chief executive officer. "BAFA's deep knowledge of the sport and our breadth of network will no doubt complement the work the NFL has already done to engage new audiences and help to create a culture of lifelong participation whilst establishing the best structures to deliver sustainable growth in all formats of the game."