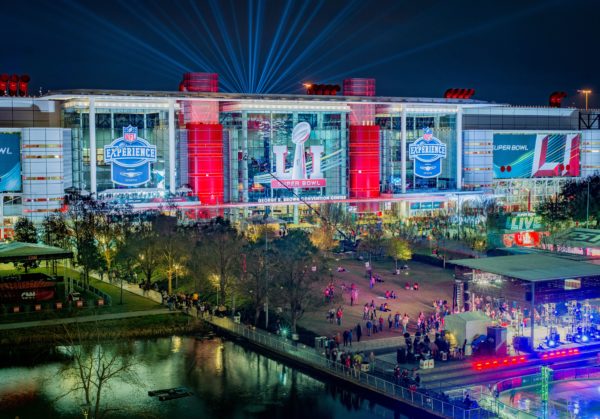 The National Football League has signed a long-term deal with Jay-Z's Roc Nation to pick artists for Super Bowl halftime performances, plus help with the production and promotion of the event.
The deal makes Roc Nation the NFL's official live music entertainment strategists. The partnership will also include the Inspire Change initiative and platforms identified by players as important priorities including education and economic advancement, improving relations between the police and communities, and criminal justice reform.
"With its global reach, the National Football League has the platform and opportunity to inspire change across the country," Jay-Z said. "Roc Nation has shown that entertainment and enacting change are not mutually exclusive ideas — instead, we unify them. This partnership is an opportunity to strengthen the fabric of communities across America."
The agreement between the NFL and Roc Nation comes two years after Jay-Z wore a Colin Kaepernick jersey during a Saturday Night Live performance. He also turned down the chance to perform at the Super Bowl because of Kaepernick's standing as an unsigned free agent.
Roc Nation and the NFL will work together to create and distribute music for a variety of initiatives, which may include a "Songs of the Season" original music, archived and current content from live NFL music events and artist podcasts.
"Roc Nation is one of the most globally influential and impactful organizations in entertainment," said NFL Commissioner Roger Goodell. "The NFL and Roc Nation share a vision of inspiring meaningful social change across our country. We are thrilled to partner with Roc Nation and look forward to making a difference in our communities together."