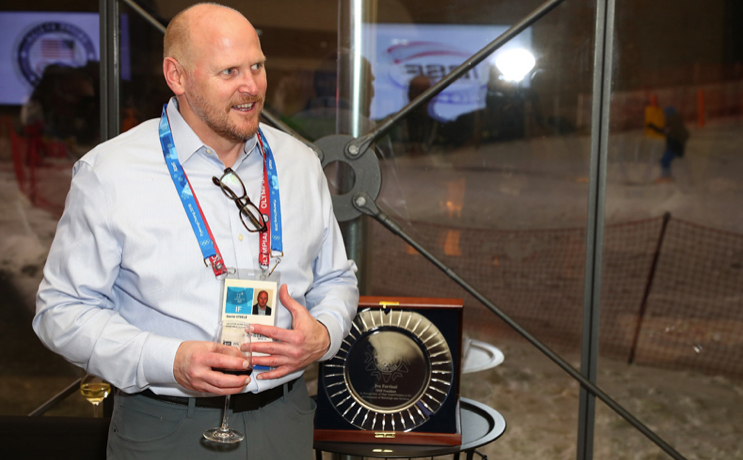 The USA Bobsled/Skeleton Board of Directors has voted to end its contract with CEO Darrin Steele, effective September 13, 2019. Steele has been one of the longest-serving CEOs of a national governing body, joining the organization as CEO in October 2007.
"We thank Darrin for his 12 years of dedicated service as CEO and for his many contributions to the sport," said USABS Board Chair Robert Bergbauer. "This was a very difficult decision. We are grateful for Darrin's guidance, but the board feels it's time for a fresh perspective as we head into the future. We're looking forward to continuing Team USA's success through 2022 and beyond."
John Rosen, USABS emeritus board chair, will serve as interim CEO until a permanent replacement for Steele is selected. USABS has also launched a search committee to evaluate candidates for the top spot.
Steele is an Olympian who competed in bobsled at the 1998 Olympic Winter Games in Nagano, Japan. Under his leadership of the organization, the U.S. team won nine Olympic medals and 21 world championship medals.
"I'm incredibly grateful for the past 12 years with USABS," Steele said. "I've been able to work with some amazing people and shared some incredible moments that I'll never forget. I'm proud of the work we've done, and I wish the organization well as the baton is passed to the next federation leader."
Steele will continue in his role as vice president of sport for the International Bobsleigh & Skeleton Federation. He is also completed a Ph.D dissertation in educational leadership, research and policy from the University of Colorado at Colorado Springs.