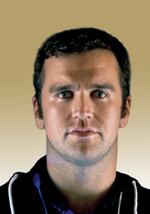 The founder and CEO of the Drone Racing League takes an emerging sport to new heights and a surprising range of venues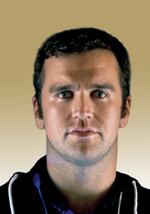 Nick Horbaczewski learned a number of things about growing a sport and building a loyal fan base at Tough Mudder from 2013–2015, serving in roles that included chief revenue officer and senior vice-president of revenue and business development. But in 2015, he took those skills and turned his attention to drones, founding the Drone Racing League. The league features pilots controlling drones at 80 mph on courses that wind their way through checkpoints in some considerably nontraditional venues. And quickly, the league and the sport have taken off. The first season of five races aired on ESPN in 2016 and the next season begins in June. In February, the league announced that Allianz had signed a multiyear title sponsorship. In this interview, Horbaczewski discusses the league's early challenges, DRL's fan base and whether drone racing is an e-sport.

What was your introduction to drones?
The first time I ever saw drone racing was with Ryan Gury, who is now our director of product. He took me to a field behind a Home Depot on Long Island in early 2015. There were a group of guys who got together every weekend and flew their home-built drones around a racecourse and I just thought it was one of the coolest things I'd ever seen. I then began to look into it and discovered that it was a global phenomenon. There were people all over the world getting together in fields and parking lots racing their drones. I began the process right there of seeing if we could build it into a major sports franchise and a global spectator sport.
What were the first steps you took to make that idea a reality?
I knew it was exciting and it would be interesting. But it only had moments of greatness. It wasn't perfect. It was really fun to participate in at that point, but it wasn't as fun to watch. The challenge was how to overcome that. When we started DRL, I thought there would be challenges around organization and the ability to film it and convey the sport effectively. It actually turned out that the main barrier was technology-related. The technology to do this in a reliable way that would raise it to the level of a true sport and true competition simply didn't exist.
Are you talking about the technology of the drones themselves?
The drones, the radio systems, the ancillary technology to facilitate things like timing and scoring—you name it. We quickly shifted to become a technology company more than anything else. More than half our team are engineers. The most important thing we've done is create proprietary technology that enables the sport. The second thing we discovered is that, as we thought, filming this is really hard. Early drone races were often criticized as unfollowable. People talked about the concept of gnats in a field. You felt like you were looking at dots going around in a circle and you didn't know who was winning and losing. So we invested a lot in using different filming techniques, cameras and lenses to see what was going to create a satisfying viewing experience.
Your first season had five races in venues including the Miami Dolphins' stadium and an abandoned mall in Los Angeles. How did you select those locations?
One of my favorite things about drone racing is you can do it almost anywhere, provided you have enough space. Beyond that, part of the fun is that you are putting a high-speed racing sport into places where you couldn't do any other form of sport. We did an NFL stadium, but we did the abandoned mall and we did a very cool office building, one of the largest in the United States. We held our championship at a former car manufacturing plant. In the 2017 season, we're getting even more expansive in the types of venues we're going to. We'll be inside Alexandra Palace in London. So now we're racing in palaces and abandoned buildings. [Laughs.]
That's a wide range…
It is a wide range. I always like to joke that once you get steeped in the whole experience of DRL, everywhere you go you look around and see a race venue. I think that gets at what captivates audiences about the sport.
Walk us through the setup at a venue. What is involved in that process and how many people does it take?
We're at venues for five days. We're a team of over 100 people for an event site. We're there for an extended period because you need to build this in layers. You have to get the technical equipment in place, the media equipment in place, the course route in place, the lighting in place and you can't do it exactly all at the same time.
What are your minimum space requirements?
We ideally like to have 150,000 indoor square feet. We need what we often describe as complex indoor spaces that are flyable to a drone. We never route them through anything smaller than a double door. We like a mix of open spaces and hallways and tunnels.
Are you working with CVBs and sports commissions or are you working with the venues themselves?
It's all of the above. We work with CVBs, we work with individual venue owners, we work with local businesses that want to bring a race to town and act as a liaison to those other two entities. We've kind of seen it all at this point in terms of the types of relationships we can have.
What is your approach to spectators watching live?
We have been disciplined in keeping our live audience relatively small. Our focus has been to introduce this sport to the world. But the interest in attending a live event is something we can't hold at bay forever and I think you'll start to see that we'll have larger live audiences and grow out that component of our event.
Are you incorporating virtual reality into the live spectator experience?
The live experience already has some. We have goggles for the audiences. You can be sitting there and put on the goggles for a race and tune into the feed of your favorite pilot and you see the race from their point of view. You can see what the pilot sees, which is a unique way to engage the fan.
Your first season was broadcast on ESPN. Did they approach you or did you approach them?
We talked to ESPN for so long that I don't remember who initiated conversations. One of the things that made our approach a little unique is we went out and did races before we finalized our TV arrangement. So when we went to talk to networks, and ESPN was one, we didn't have to walk in and say, "Paint a picture of what you think drone racing could be like." We said, "Just watch our drone racing and see what you think." I think that facilitated our TV presence because this is a new sport and it takes some imagination to see what it's going to be like.
Did anything surprise you about the demographics of the people who watched last year?
There were definitely surprises. There's a section of our audience that is exactly what you'd expect—18- to 35-year-old men who love e-sports, video games and comic book movies. But then there was a whole other audience that were just traditional race fans. They were just people who love other racing sports. They saw this as a new racing sport and watched it in the same way they would watch MotoGP or NASCAR.
You just signed a multiyear title sponsorship with Allianz. Did that send a message about the sport's viability?
I think it was a huge validation of the sport. To have an incredible, blue-chip brand with such a strong tradition in sports sponsorship coming in in a big way, it's fantastic for the league and for the sport. Allianz has said that they are making a very definitive move to what they call digital sports and moving a bit away from traditional sports. I think that's really interesting to see.
E-sports have taken off as a genre, although many may think of video games when they think of e-sports. Is drone racing an e-sport or something else?
At DRL, we're kind of funny because we're both. We have a video game version of our sport. Last year we held a tryout on the game sponsored by Bud Light. We opened it up to anyone in North America and we had over 100,000 people try out. We took the top 24 people from the leader board and we held a live e-sport event. This was people playing the game against each other and the winner got a chance to be a pilot in the league this year with a $75,000 contract. This person went from being a gamer to a pro drone pilot in just a few weeks. That event was really an e-sport event. But obviously our live racing is not an e-sport because it's actual drones going 80 mph down a hallway. One of the defining characteristics of DRL is we're blurring the line between traditional live sports and digital e-sports. Our audiences actually like that lack of definition. They want to sit on the line between the digital and the real in unique ways.
How are your drone-flying skills?
I am a thoroughly mediocre pilot. [Laughs.] The genesis of the simulator video game was that I was so bad when I was starting out that I was destroying drones. And our engineers were like, we have to find a better way. I spent a couple hours on the sim and picked up a real drone again and could fly it without destroying it. The origin of the sim was to teach me.
DRL has grown fast in a short time. Do you ever look five years ahead to think what the league will look like?
I do try. [Laughs.] It's funny because if you asked me 18 months ago where we'd be today I never would have said that going into 2017 we're going to be on premier TV broadcasts in over 75 countries, we'll be reaching tens of millions of people through broadcasts, we'll have blue-chip sponsors like Allianz becoming the title sponsor of our circuit. So it's a little hard to look out. But we see this becoming a major sport. You mentioned e-sports. One of the useful things as a comparison for e-sports is how quickly the trajectory goes. I went recently to the League of Legends World Championship, a sold-out crowd at Staples Center on their feet for six hours, incredibly engaged in their sport. And that is only a couple years old. So I think we see the potential to reach the same level of engagement, the same audience—a truly global audience. We're really excited about the momentum and the trajectory and the audience response and plan to just keep pushing it.