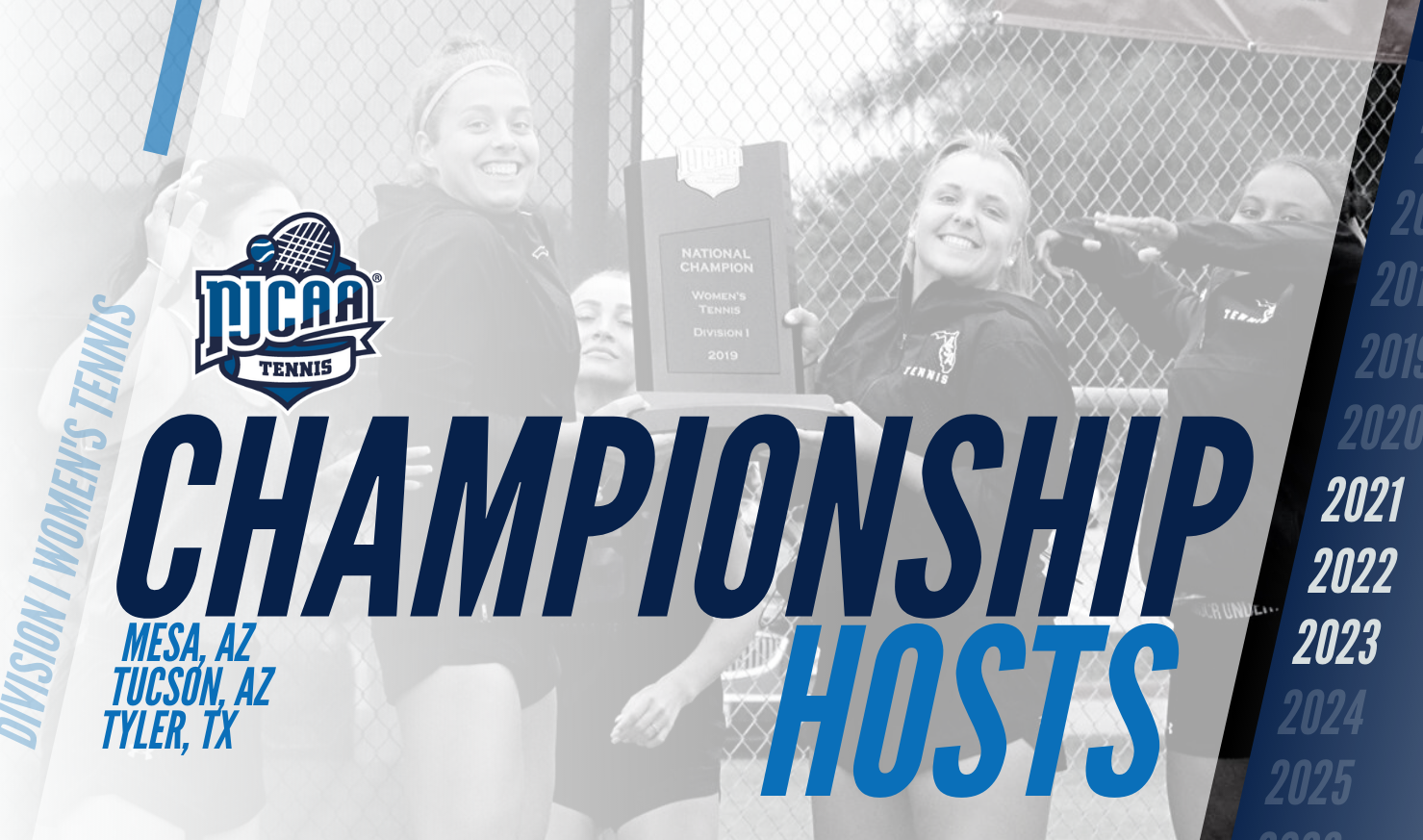 The NJCAA has awarded its upcoming Division I Women's Tennis Championships to Mesa, Arizona (2021), Tucson, Arizona, (2022) and Tyler, Texas (2023).
The 2021 event in Mesa will be held May 1–5 at the Mesa Tennis Center. The bid was submitted by Visit Mesa, the city of Mesa and Mesa Parks, Recreation and Community Facilities.
"All of us here at Visit Mesa are thrilled to help bring the 2021 NJCAA Division I Women's Tennis National Championship to the city of Mesa," said Suzanne Cecil, Visit Mesa's director of sports sales. "The competition takes place during our favorite time of the year with near-perfect weather allowing for new experiences across our city when the student-athletes finish their match. Families and fans will be welcomed to an outdoor playground perfect for mountain biking, hiking, kayaking, and more, all minutes from the tennis courts."
The event is expected to attract 32 junior college teams and will draw an estimated economic impact of nearly $1 million. Hyatt Place Phoenix/Mesa and Holiday Inn & Suites Phoenix-Mesa/Chandler will serve as host hotels.
Mesa has hosted other high-profile tennis events, including the Arizona High School State Tennis Championships and various USTA tournaments. The tennis center also hosted the 2018 Western Athletic Conference Tennis Championships.
2022, 2023 Championships
In 2022, the event will move to the Reffkin Tennis Center in Tucson. The venue is a 25-court facility that has been recognized as a USTA Outstanding Tennis Facility Award winner. The venue also hosts adult and junior tournaments for the USTA and served as the NJCAA Women's Championship host in 2013, 2015 and 2017 and as host of the Men's Championship in 2019.
Tyler Junior College in Tyler, Texas, will host the event in 2023 at the JoAnn Medlock Murphy Tennis Center. The center, built in 2007, has also won the USTA Outstanding Facility Award, which recognizes venues that encourage high standards for construction and/or renovation.
The junior college has also hosted numerous NJCAA championship events, including Division 1 women's tennis in 2012, 2014, 2016 and 2019.