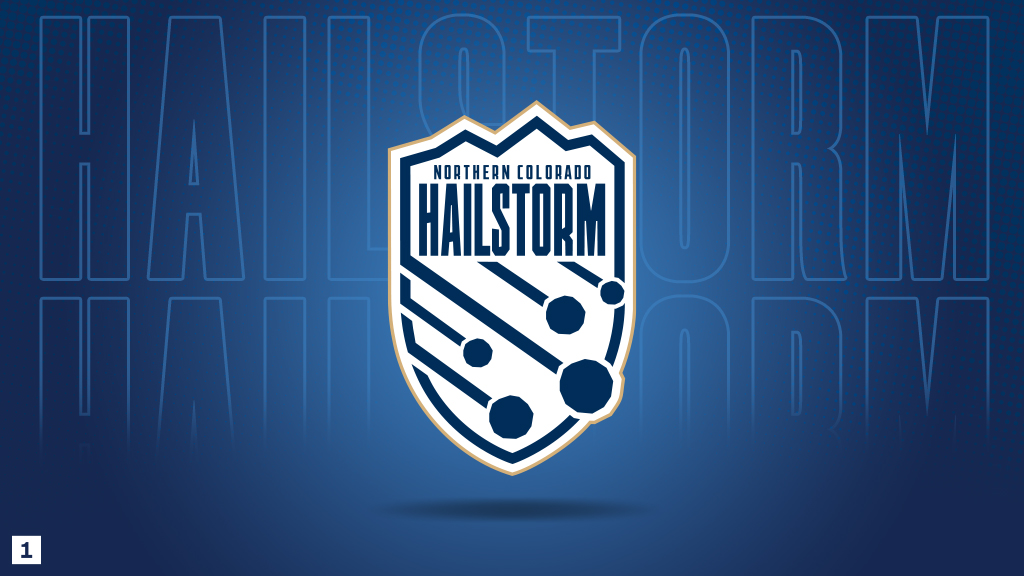 One of the newest USL League One expansion teams has revealed its official club branding, with Northern Colorado Hailstorm FC beginning play in 2022 in Windsor, Colorado.
The crest for Hailstorm FC includes a shield that displays features that represent the community. A mountain range sits at the peak of the crest while the brand colors feature streamlined and classic tones of navy, tan, gray and white shades.
"It's a very exciting day for the Northern Colorado soccer community," said USL President Jake Edwards. "Now that Northern Colorado Hailstorm FC has a name and a visual identity, the community can really start to get excited about their local club ahead of its first season in 2022."
Hailstorm FC worked with leading soccer brand designer Christopher Payne, who has designed a number of crests for teams across the United States and England.
Northern Colorado will play its home campaign at Future Legends Complex, a 118-acre sports complex that includes a professional stadium, one collegiate stadium, multiple baseball diamonds, multi-purpose fields, an almost 4-acre indoor bubble sports arena, hotel lodging and retail options.
"This is a community that craves sports and is covered with soccer fans of all ages," said Hailstorm FC Owner and Future Legends Chief Executive Officer Jeff Katofsky. "We are thrilled to be able to bring a culture of competitiveness, togetherness, and success with a brand that echoes the beauty and strength of the power of Mother Nature."