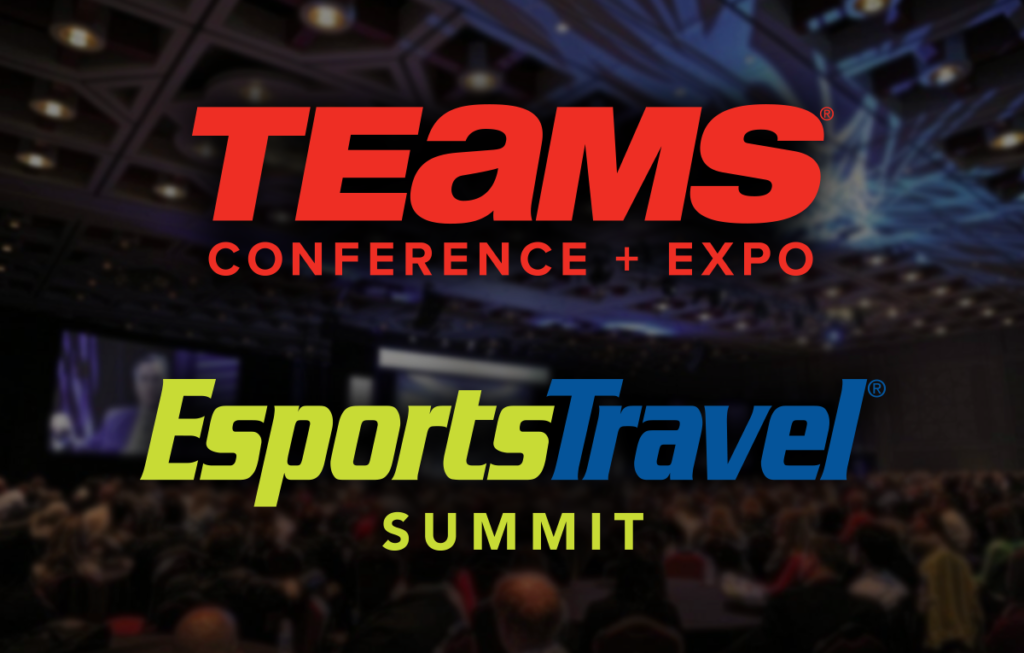 The Sports Division of Northstar Meetings Group has launched a formal bidding process to identify potential host-city partners for the TEAMS Conference & Expo and the EsportsTravel Summit. Northstar is seeking hosts for TEAMS in 2025, 2027 and beyond and for the EsportsTravel Summit in 2023 and beyond.
TEAMS and the EsportsTravel Summit are the preeminent gatherings for organizers of traditional sports and esports tournaments and events, respectively. TEAMS is also the exclusive home to the U.S. Olympic and Paralympic Committee's SportsLink and NGB Best Practices Seminar, which recently extended their multiyear agreement with Northstar.
The move toward a formal bid process comes as both TEAMS and the EsportsTravel Summit detailed several multiyear sponsorships that have been secured or extended during the pandemic. Those deals include multiyear partnerships with (in alphabetical order) the Branson CVB, CSL International, the Dallas Sports Commission, the Daytona Beach Area CVB, the Fort Worth Sports Commission, Louisville Tourism, the Myrtle Beach Regional Sports Alliance, Populous, Richmond Region Tourism, the Snohomish County Sports Commission, the South Carolina Sports Alliance, SportsPITTSBURGH, Team Kentucky, Traveling Teams, Trip Mate, the Valley Forge Sports Events & Tourism Authority and Visit Albuquerque.
"The support we've received from our sponsors during the global pandemic and the worst year the travel industry has ever experienced demonstrates their steadfast commitment to the future of the sports-related travel industry," said Timothy Schneider, chairman of Northstar's Sports Division and the founder of both events. "The initial interest we've received regarding hosting both TEAMS and the EsportsTravel Summit reflects that destinations are thinking strategically in regard to developing a playbook for the recovery of the travel industry," said Schneider. "Northstar is truly gratified to partner with them to produce the leading business-development conferences for both traditional sports and esports."
Future multiyear host cites for TEAMS, which were announced previously, include Atlantic City, which hosted TEAMS '16 and will host TEAMS '21, September 27–30; Oklahoma City, which will host TEAMS '22, October 10-13, 2022; Palm Beach, which will host TEAMS '23, October 2-5, 2023; Anaheim, which hosted TEAMS '99 and TEAMS '19 and will host TEAMS '24, September 23–26, 2024; and Birmingham, which will host TEAMS '26, October 26–29, 2026.
The EsportsTravel Summit, which announced two new multiyear host-city partners during the pandemic, will be held in Pittsburgh, December 14–16, 2021, and in Daytona Beach, June 21–23, 2022.
Destinations interested in bidding for either or both events have until April 30 to indicate their interest in bidding. Final bids will be due June 1, 2021. Cities wishing to receive the bidding information should contact tschneider@ntmllc.com.