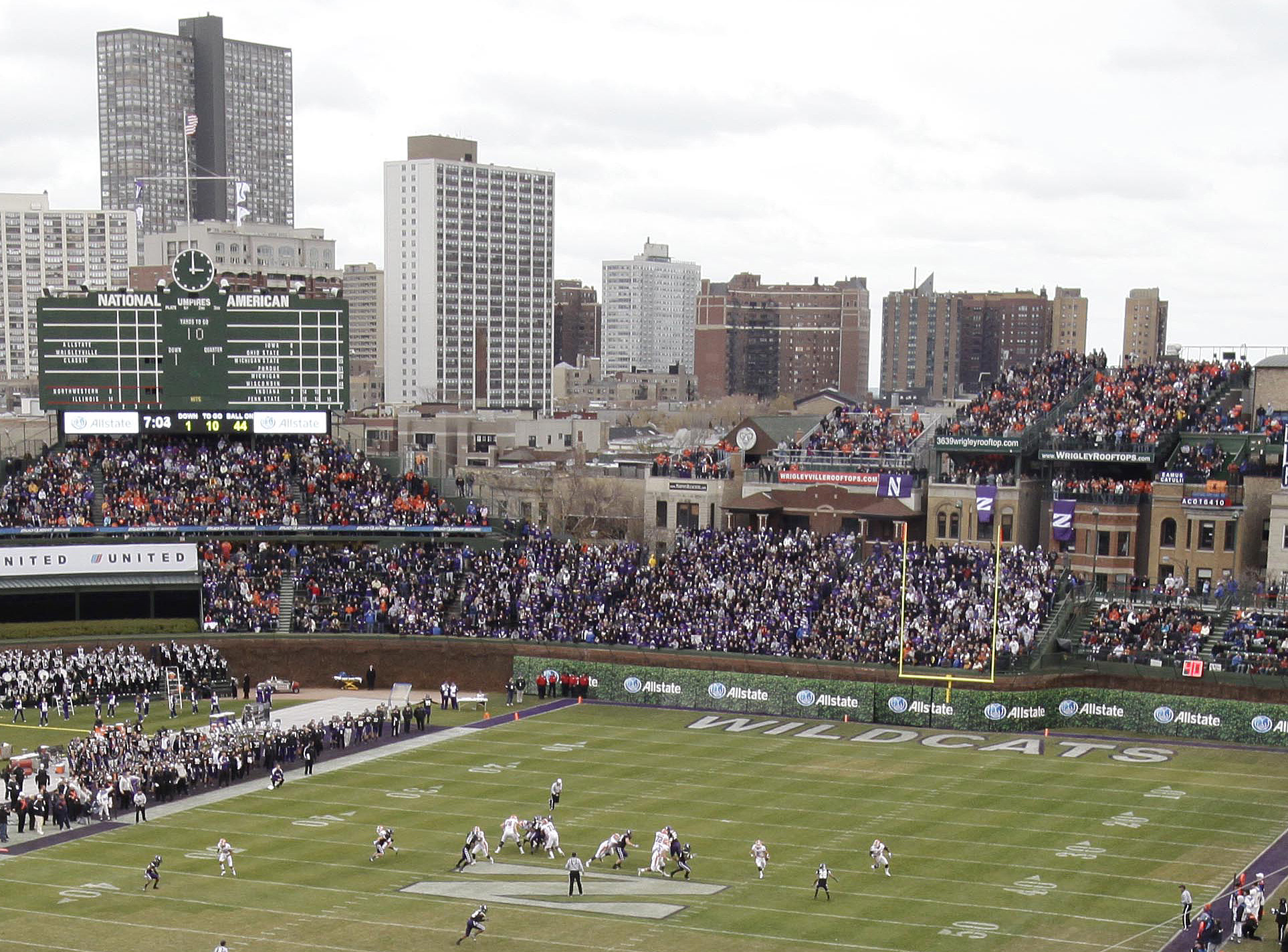 Northwestern will play Purdue in football at Wrigley Field in Chicago on November 20, 2021, making up for a game that was lost because of the COVID-19 pandemic in 2020. It will be Northwestern's first game at Wrigley since November 20, 2010, when the school hosted the first college game at the historic baseball stadium since 1938.
"Our program is thrilled to bring Big Ten football back to one of the most iconic venues in sports," said Northwestern Coach Pat Fitzgerald. "This will be an incredible opportunity for our student-athletes and staff, and an unforgettable day for our university community. This would not be possible without the hard work of so many, and we sincerely appreciate the partnership of the entire Cubs organization to make it a reality."
In 2013, Northwestern and the Cubs signed an event and marketing partnership that promised five future football games and other team competitions at the ballpark. Since then, the school has staged lacrosse and baseball events at the venue. Northwestern had been scheduled to play Wisconsin in football in November 2020, but that matchup was played instead at Northwestern.