The return of Andy Murray to tennis after a nearly year-long layoff because of injury has once again generated talk of the "Big Four." I could make a case for there being a "Big One" in men's tennis, or even a "Big Two." My personal view is that there is a distinct "Big Three." But I just can't come to terms with a Big Four—at least not without doing a "Big Five."
Roger Federer and Rafael Nadal hold the top two spots on the list of all-time majors won with 20 and 17 respectively (as of this writing). Novak Djokovic is fourth all-time with 13. Murray has won three. Can a quartet that has numerical scores in their craft of 20, 17, 13 and 3, respectively, really be viewed as a Big Four? Sure, if the last one is named Ringo.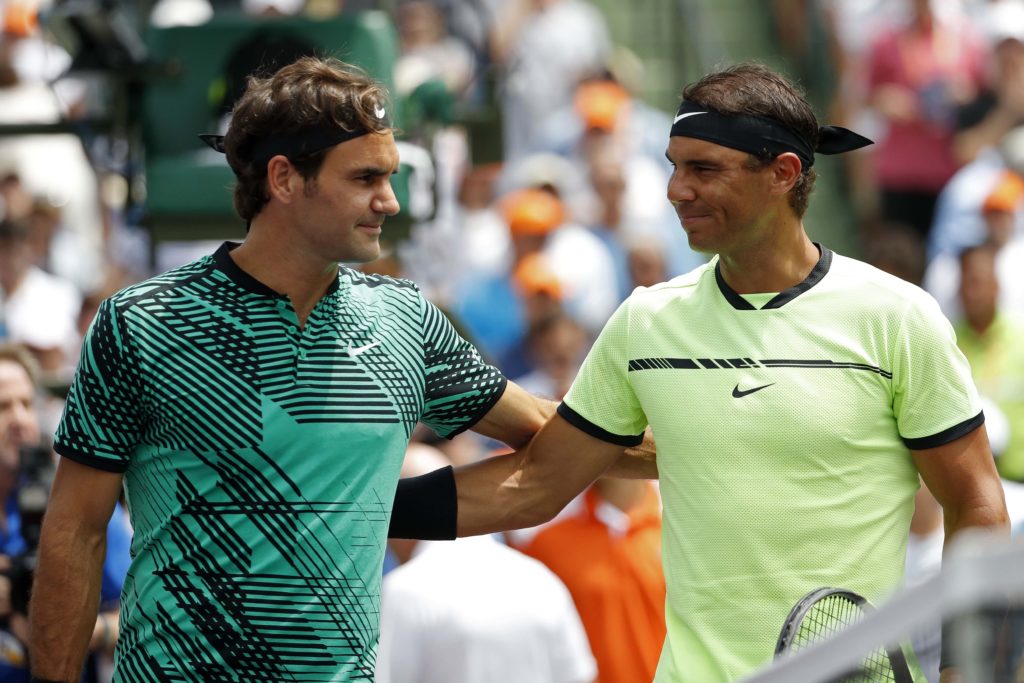 This is not in any way to disparage Murray (nor Ringo for that matter). He has had a remarkable career. But three is also the exact same number of majors won by Stan Wawrinka. Yes, Murray has two Olympic singles gold medals, has been in more major finals than Wawrinka, has more Masters 1000 titles and had the No. 1 ranking in the world for a while, albeit while Nadal and Federer took periods of time away from the game. Wawrinka, however, has won three different majors—the Australian, French and U.S. opens—whereas Murray has won the U.S. Open and Wimbledon (twice). Wawrinka, too, has an Olympic gold medal, albeit in doubles. If you want to look at head-to-head matches, it's strikingly even—Murray leads 10-8, but they are 3-3 at the majors.
The statistics invoked to support the concept of a Big Four are often strained. For instance, some note that 48 of the last 53 majors have been won by the Big Four. Is that any more impressive than the fact that 51 of the last 53 majors have been won by the Big Five? Each of those stats is less remarkable than the fact that the Big Three have won 45 of the last 53.
Trying to stretch to a Big Four is like suggesting there is a Big Three among Super Bowl-winning quarterbacks, with Tom Brady having won five and Eli Manning and Ben Roethlisberger two each. In reality, there is a Big One. To engage in more comparative math, Tom Brady has won two-and-a-half times as many Super Bowls as Eli and Big Ben, and five times as many as Joe Flacco, Aaron Rogers, Drew Brees and Russell Wilson. Would anyone put them at Brady's level?
Well, among the alleged Big Four of tennis, the No. 3 guy, Djokovic, has won four times as many majors as Murray. He has been ranked No. 1 for five times as many weeks as Murray. Just as the natural dividing line among Super Bowl quarterbacks is Brady and then everybody else, the obvious dividing line is between the Big Three and everybody else. Let's draw it there.
However, if you're determined to have a Big Four in tennis, make it Federer, Nadal, Djokovic and Serena Williams. It's a notion that Murray—a consistent advocate of women's tennis—might himself endorse.
---
Bob Latham is a partner at the law firm Jackson Walker, L.L.P., and a World Rugby board member. A compilation of his best columns titled "Winners & Losers: Rants, Riffs and Reflections on the World of Sports," is available for purchase at amazon.com.